INDIANAPOLIS, IN. - The wide receiver class was on display on Wednesday at the NFL's Scouting Combine, providing a glimpse at a collection of dynamic playmakers that come in all shapes and sizes. A popular position this spring when it comes to the mock drafts for the Patriots, some of the prospects confirmed they had already met with New England.
"It was really intense, just knowing that you're in a meeting with the Patriots," said Arkansas receiver Treylon Burks. "Their organization is held to a high standard. I just went in there and took it on like a man."
While Bill Belichick is not expected to meet with the media in Indy, his presence continues to still make an impression on the prospects.
"I would just say, knowing he's a great coach and maybe one day being able to play for him, just uphold to his standards and do things [well] for him," continued Burks.
Nevada receiver Romeo Doubs enjoyed his meeting with New England during the Senior Bowl and again met informally with the team in Indy.
"I think it was one of my best ones," said Doubs. "Being able to connect with those guys really well. I spoke with them again during informal interviews, and I thought it was a great interview with them. Just checking up on me, getting to know me as a person, so I thought meeting with them was great."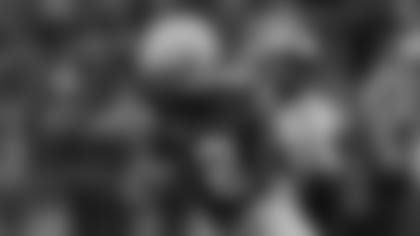 Ohio State has two first-round prospects at the receiver spot, with Chris Olave confirming that he had also met with New England, saying that the Pats asked "deeper questions." Garrett Wilson did not mention the Patriots as he listed off who he had met with so far, but remains another intriguing prospect that could fit well in New England.
Along with Jameson Williams from Alabama, who also met with New England, there's another elite high-end collection of weaponry for the Patriots to consider, but it's not just the top end of the draft as some Day Two and Three prospects could fit well in New England, players like Williams' teammate John Metchie, who spoke glowingly of Mac Jones and the Pats and said he wasn't surprised to see Jones have success.
"It was cool," said Metchie of watch Mac's rookie year. "Something that we all knew was going to happen, especially all the guys at Alabama. Maybe the country didn't know he was going to do so well, but it was something we all expected, so it was cool to finally see him do that on the NFL stage and get the respect he deserves."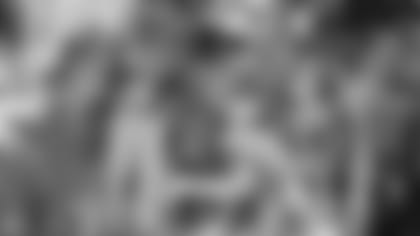 Kyle Phillips of UCLA is a Wes Welker clone who relayed he had met with the Patriots at the Shrine Bowl, while previously crossing paths with Bill Belichick.
"One time I was at the facilities, it was like midterm time and I went to the bathroom and Coach Belichick and Coach Kelly were walking by and Coach Kelly introduced me and I got to talk to my little bit," recalled Phillips. "I was just so surprised it's midterms and I was focused on my papers and wasn't expecting to see him."
Perhaps that chance meeting could plant the seeds of Phillips' future arrival in New England. Phillips went on to say he had watched "a whole lot" of Patriots tape, saying it was Welker that started it all for him. It's not hard to see the comparisons between the two players.
Wednesday provided a quick glimpse of a number of players at all levels of the draft that could fit in New England. Stacking them up and determining who would fit best and assimilate the easiest will be the Patriots' task over the next two months.