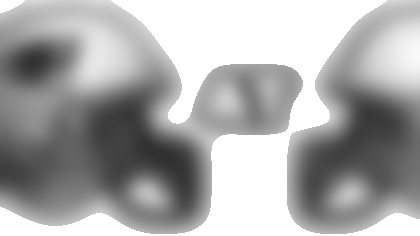 NEW ENGLAND PATRIOTS (8-5) atOAKLAND RAIDERS(3-10)
Sunday, Dec. 14, 2008 - 4:15 p.m. EST - Oakland-Alameda County Coliseum (63,132) **Download Game Release >>
The Patriots will look to keep pace in a tight AFC East race this Sunday afternoon in Oakland. New England will play its fourth West Coast game of the season and will play in Oakland for the first time since 2002. The Patriots have won nine straight December games dating back to 2006 and lead the NFL with a 21-2 record in December since 2003. With only three games left in the regular season and an exciting playoff race underway, the Patriots will bid to defeat the Raiders on the road for the first time since 1978.
COACH BELICHICK RECORDS 150th CAREER WIN
The Patriots' 24-21 win over Seattle last week was Bill Belichick's 150th career victory as a head coach. He has totaled 135 regular-season wins and 15 playoff victories. Belichick's career record stands at 150-90 (.625). Belichick is the 17th head coach in NFL history to record 150 or more wins. His winning percentage of .625 ranks fourth among all coaches with 150 or more wins, trailing only George Halas (324-151-31, .671), Don Shula (347-173-6, .665) and Joe Gibbs (171-101-0, .629).
PATRIOTS IN DECEMBER
Since the beginning of December 2003, the Patriots have compiled a 21-2 (.913) record in the 12th month, achieving the league's best December record over that period. San Diego ranks second with an 18-6 (.750) December record since 2003. New England has won nine straight December games dating back to 2006, and went undefeated in December in 2001, 2003, 2005 and 2007.
TELEVISION:This week's game will be broadcast to a regional audience by CBS. The game can be seen in the Boston area on WBZ-TV Channel 4. Kevin Harlan and Rich Gannon will call the game.
RADIO:WBCN 104.1 FM is the flagship station for the Patriots Rock Radio Network. A complete listing of the network's 36 stations can be found here. Play-by-play broadcaster Gil Santosis in his 32nd season as the voice of the Patriots and will call the action along with Patriots Hall of Famer Gino Cappelletti. Santos and Cappelletti are celebrating their 25th anniversary season.
SERIES HISTORY
The Patriots and Raiders will meet for the 32nd time overall and for the 29th time in regular-season play. The teams have met three times in the playoffs, producing memorable, classic encounters on each occasion. The last time the Patriots and Raiders squared off was in 2005 when New England opened the regular season with a 30-20 victory at Gillette Stadium. The Raiders have had the edge in home games against the Patriots as they own a 10-5 record when the two teams square off on the West Coast. The Raiders are 6-1 against the Patriots at the Oakland Coliseum. The series between the two charter members of the American Football League dates back to 1960, the inaugural season for each club. Although the teams played frequently prior to the 1970 AFL-NFL merger, they have met just three since 1994.
Patriots wide receiver Randy Moss was a member of the Raiders from 2005-06. Moss was traded to the Patriots on April 29, 2007 for a fourth-round selection in the 2007 draft.
Raiders defensive coordinator Rob Ryan was on the Patriots staff for four seasons, serving as Bill Belichick's linebackers coach (2000) and outside linebackers coach (2001-03).
Raiders owner Al Daviswas born and raised in Brockton, Mass., located about 18 miles from Gillette Stadium.
Raiders defensive back Rashad Bakerplayed in 13 games for the Patriots from 2006-07.
Patriots cornerback Deltha O'Nealand Raiders cornerback Nnamdi Asomugha were teammates at the University of California in 1999.
Patriots wide receiver Jabar Gaffney and Raiders guard Cooper Carlisle and defensive tackle Gerald Warren were teammates at the University of Florida.
Patriots wide receiver Kelley Washington was roommates with Raiders wide receiverJavon Walkerwhen they were both on the Gulf Coast League Marlins, a minor league baseball team in Jupiter, Fla.
Patriots running back LaMont Jordan played for the Raiders from 2005-07.
Patriots wide receiver Randy Moss and punter Chris Hanson were teammates with Raiders center John Wadeat Marshall University.
Patriots nose tackle Vince Wilfork and Raiders defensive tackle William Joesphwere on the same the defensive line at the University of Miami and helped the Hurricanes win the 2001 BCS National Championship.
Patriots wide receiver Sam Aiken was teammates with Raiders defensive back Michael Waddelland wide receiver Ronald Curry at the University of North Carolina.
Patriots quarterback Kevin O'Connelland Raiders wide receiver Chaz Schilensare both rookies out of San Diego State.
Patriots wide receiver Kelley Washingtonand Raiders defensive back Rashard Baker and safety Gibril Wilson were teammates at the University of Tennessee.
Patriots tight end David Thomas and Raiders safety Michael Huffwere teammates at the University of Texas and were members of the 2005 BCS National Championship team.
Patriots quarterback Matt Cassel and Raiders running back Justin Fargas were teammates at the University of Southern California in 2002.
Patriots wide receiver Sam Aiken and Raiders defensive back Rashad Bakerwere teammates on the Buffalo Bills from 2004-05.
CALIFORNIA DREAMIN'
12 Patriots players, along with two New England coaches, grew up in California. All of the Patriots' quarterbacks grew up in California. Nine of the California native players stayed in the Golden State for college. Tight ends coach Pete Mangurian and assistant head coach/offensive line coach Dante Scarnecchia were both born in Los Angeles.