]()
            From the Patriots perspective, they couldn't ask for a better start to the preseason slate of games. Sure, the trained eye with a playbook in hand will be able to point out missed assignments, flawed technique and plays that could have been, but to us laymen, this one looked pretty darn good as the Patriots ran away with a 26-6 win.  

Steady rain, often torrential, made the conditions challenging for both teams but seemed to bother the Giants a bit more. They wound up with four turnovers – two fumbles and two interceptions -- to the Patriots one fumble. Patriots were better in the penalty column as well with only 4 for 19 yards to the Giants 8 for 56.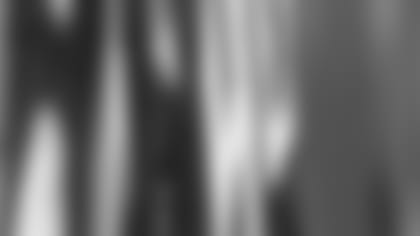 ]()
            But the story tonight was the poised play by the Patriots newcomers and the seemingly unstoppable Dan Klecko who was in on many of the 7 sacks the Patriots defense dispensed on Giant QBs.  

Other preseason notes: Rosevelt Colvin showed the quickness hoped for from his linebacker position, often beating his man to the Giant backfield. After the game, Colvin was enthusiastic about his new team's overall performance on both sides of the ball, but also cautioned against any undue expectations that might rise from the New England domination.
"It's the preseason," Colvin said. "They probably didn't show us everything they can do and we didn't show them everything we can do. We feel good about what we did but there is room for improvement. We just have to come back and keep getting better in practice."
Rookie corners Eugene Wilson and Asante Samuel held up extremely well against the Giants top receivers while also showing they were willing to lay a hit when the opportunity showed itself.
Ty Warren had a strong game with pressure in the backfield and a tipped pass.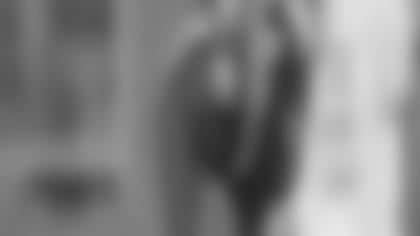 ]()
            Bethel Johnson didn't break any kick returns, but his speed was apparent gaining close to 30 yards on each of his chances without much of the dancing often seen from young returners.  

The game went this way...
Rosevelt Colvin made his presence immediately known to the Patriots fans in attendance, as well as Tiki Barber, forcing a fumble on the Giants very first possession. Ted Johnson recovered and the Patriots brought out their offense for the first time in preseason on the opponent's 22-yard line.
After a Brady sack by Brandon Short for a 7-yard loss, Kevin Faulk quickly made up those yards and more, running between the tackles for 13 yards on the next play. Larry Centers replaced Faulk and his being on the field created enough confusion up the middle for the Giants defense that Brady found Troy Brown behind him alone in the end zone for the game's first touchdown. Vinatieri hit the extra point and the Patriots were up 7-0.
Defense continued to set up the New England offense. A Tedy Bruschi sack of Kerry Collins ended the Giants second drive. On its third, Collins was working from his own 9-yard line on third down when Tyrone Poole picked him off over the middle and ran the ball back to the 10.
"Anything that you can do to change the momentum, interceptions, big returns, big tackles, all those are momentum changers and any time you get an opportunity to do those things it's going to be beneficial to the team," Poole said after the game. "Tonight everyone was making plays. That's what coach Belichick said during the week, he wants to go out and play our type of football. We kind of showed that tonight, but like I said we still have a ways to go. It's just scary to realize how good we can be by the time of our first game."
"We have a talented defense. I feel like we can play man if we have to or we can play zone. That's gives the coordinator flexibility. You don't find that on every team where you have the ability to do so many things and with this defense I feel like we have the ability to do that and we are going to do that."
A 3-yard pass to Daniel Graham was the only positive yardage and Vinatieri came on for the 25-yard attempt that he made for a New England 10-0 lead.
The first quarter ended with the Giants threatening at second and 2 at the Patriots 22. But the Patriots defense continued playing well with Richard Seymour sacking Collins for a 7-yard loss on first and 10 from the 18 and the Giants ended up settling for a 29-yard Mike Hollis field goal.
The Patriots regained their 10-point advantage on a 39-yard field goal a third of the way into the second quarter. The drive began with a beautiful touch pass by Damon Huard, in for Brady, to Christian Fauria that floated just over the reach of linebacker Wesly Mallard. Fauria turned it into a 32-yard pick up.
David Givens showed up on that drive, making a nice block for Fauria on the play described above and then taking a pass of his own on the next play for 13 yards.
Dan Klecko had a nice series on the Giants next possession (from outside linebacker), getting to Ron Dayne for a 1-yard loss on first down and then hitting Dayne again in the backfield while teammate Ty Warren cleaned up for another 1-yard loss.
After the game Bruschi, a guy who came into the NFL with a similar reputation and in a similar situation to that of Klecko, had good things to say about the youngster's initial action. But he also warned that it is a bit early to jump to any grand conclusions based on one preseason game.
"It was a nice little coming out for him tonight," Bruschi said of Klecko's seven tackles and 2.5 sacks. "But I think that he would realize, especially with his dad being who he is, that it's just a preseason game. Let's just move on from this and go to tomorrow.
"I looked at him from the minute he came in and he sort of reminded me of myself because he is an undersized defensive lineman and that's what I was coming in. They are asking some things of him right now that maybe they didn't ask of me. They are asking him to play a little goal line fullback and a little outside linebacker. That's the way they started me. I think shoot, if he wants to survive and outside linebacker maybe he has to drop about 25 or 30 [pounds]. They are trying to find a spot for him and I think a big positive for Dan is his intelligence. He's been able to pick things up and you can tell that because they haven't had to yell at him too much."
The Giants managed 42 yards on 6 plays for their second scoring drive. Big gains on passes to Dayne (25 yards) and Marcellus Rivers (22 yards) had New York on the Patriots 16 but Warren tipped a pass on third and 4 and the Giants settled for a Matt Bryant 34-yard field goal.
The Patriots offense slowed down a bit as the first half drew to a close, but the defense continued to make plays. Warren ended the half with a 10-yard sack of Jesse Palmer and Klecko, now playing on the line, was in the backfield bearing down on Palmer no less than five out of the last six plays from scrimmage.
As the second half began, Klecko's motor was still revving. Again, he caught Dayne for a 1-yard loss and then sacked Palmer for a 13-yard loss on the Giants first possession.
The Giant punt was returned 46 yards by Dedric Ward, and working from the Giants 15, it looked like Patrick Pass might carry the load into the end zone with runs of 8, 4 and 1 yards. But a handoff that never was to Pass became a fumble (credited to Rohan Davey) and the Giants recovered for the Patriots first turnover of the game.
The youngsters continued to impress in the third quarter as Davey hit Bethel Johnson down the left sideline for a 42-yard pick-up with just under four minutes left. The speedster maintained his route despite close coverage on the play. Frank Moreau ran for 2 yards and then Davey hit Fred McCrary and the new fullback rumbled in for the 6-yard score.
Up 20-6, New England added three more on a Vinatieri 24-yard field goal. The drive spanned 71 yards and included at 32-yard catch and run by Pass after a scrambling Davey found him as an outlet. Rookie tight end Rodney Trafford had a nice 15-yard catch but his peer, Spencer Nead, missed a sure touchdown in the back of the end zone and three was all the Patriots could muster despite getting to the Giants 6.
The Patriots finished up their scoring with a Vinatieri 46-yarder to make the score 26-6 after a Leonard Myers interception of Ryan Van Dyke gave the Patriots offense good field position.
On the night, the Patriots passers fared as such: Brady was 3 of 4 for 25 yards and a TD; Huard was 4 of 7 for 53 yards; Davey was 5 of 8 for 104 yards and a TD.
The Patriots will go on the road to take on the Redskins next Saturday in preseason game 2.