SAN DIEGO (AP) -- The San Diego Chargers blundered right down to the bitter end against Tom Brady the New England Patriots.
After Philip Rivers rallied San Diego in the closing minutes, new kicker Kris Brown missed a 50-yard field goal attempt with 23 seconds left and the Patriots escaped with a 23-20 win over the mistake-prone Chargers on Sunday.
Brown lined up to try a 45-yarder that would have forced overtime, but guard Louis Vasquez was whistled for a false start. Moved back five yards, Brown's attempt was long enough but smacked off the right upright. Brown was signed last week because Nate Kaeding has an injured groin.
Leading by three with two minutes left, New England gambled on fourth-and-1 from its 49 and BenJarvus Green-Ellis was stuffed for a 1-yard loss by Antwan Applewhite. Coach Bill Belichick had challenged the spot of the previous play and lost, costing him his final timeout. San Diego then moved to the 27.
New England (5-1) pulled into a tie with the idle New York Jets atop the AFC East. The Chargers fell to 2-5, their worst start in four seasons under coach Norv Turner. Overall, it's their worst start since going 1-6 to open 2003.
Patriots safety Brandon Meriweather, fined $50,000 for a helmet-to-helmet hit on Todd Heap last week, made a hard hit with his shoulder on Chargers receiver Patrick Crayton in the first quarter. Crayton popped up after the 11-yard gain and signaled first down.
Brady threw for one touchdown and Green-Ellis ran for another. Stephen Gostkowski kicked field goals of 40, 35 and 35 yards.
Trailing 20-3 after three quarters, San Diego rallied for two touchdowns in the final 7:21. The Chargers got a 4-yard touchdown pass from Rivers to Antonio Gates, and, after a successful onside kick, a 1-yard run by Mike Tolbert.
The Chargers, though, hurt themselves with four turnovers in the first half, leading to 10 points for the Patriots.
Two were mental blunders that the Patriots pounced on.
After making a 25-yard catch and going to the ground untouched by a defender, rookie receiver Richard Goodman left the ball on the ground, jumped up and applauded. New England safety James Sanders alertly picked up the ball. The Patriots failed to convert the gift.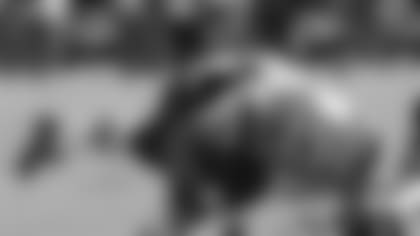 ]()The Chargers then drove to the New England 32. Rivers stepped up in the pocket, turned and threw a backward pass that glanced off fullback Jacob Hester's hands. Hester didn't go after it, apparently not realizing it was a lateral. Linebacker Rob Ninkovich did, returning it 63 yards before Rivers dragged him down at the 8. Turner challenged but the play was upheld after review.
Brady was sacked on consecutive plays and New England settled for Gostkowski's 40-yard field goal that made it 10-3.
New England's first score was set up when Chargers tight end Kris Wilson fumbled after an 11-yard catch, with linebacker Jerod Mayo recovering at the Chargers' 22. On second-and-goal from the 1, Brady faked a handoff to Green-Ellis and found tight end Rob Gronkowski open in the end zone for a TD and a 7-3 lead.
San Diego, which has had several special teams breakdowns this season, let Julian Edelman return a punt 34 yards to the New England 48 just before the two-minute warning. That set up Gostkowski's 35-yard field goal for a 13-3 halftime lead.
New England gained more yards on the opening drive of the second half than it did in the first half, moving 79 yards on a 17-play drive that consumed 8 minutes, 35 seconds. Green-Ellis scored on a 1-yard run to make it 20-3.
The Patriots had only 38 yards in the first half and were 0 for 6 on third-down conversions.
Brown did make field goals of 32 and 28 yards.