If you haven't already, mark April 8, 2008 on your sports history calendars.
For on that day, something never before seen took place.
"The word I want to use about it was unique," Patriots LB Tedy Bruschi commented after he was witness to the momentous occasion he took part in at Boston's Fenway Park.
For the first time ever, the championship trophies from all four major New England pro sports teams were on display in one location at the same time.
]()During Home Opening Day ceremonies at Fenway, Bruschi and teammates Kevin Faulk, Larry Izzo, and Lonie Paxton joined contingents from the Boston Celtics, Boston Bruins, and former Boston Red Sox who won titles with their respective teams for the pregame festivities. Among the highlights of the day, the Patriots, Celtics, Bruins, and Sox helped present the current Red Sox players with their 2007 World Series rings.
With Lombardi trophy in hand Bruschi led the procession of legendary local athletes from the famed Green Monster onto the diamond to get the day started – a sun-splashed spring afternoon with mild temperatures perfect for baseball.
While winning may be a hallmark of the New England sports tradition, Bruschi believes there's another common trait among these champions – their passionate New England fans.
"Because when you win," Bruschi observed, "you're celebrated and when you lose, or make a mistake in the game, they'll let you know about it. If you're on the sideline of a football game and someone lets you hear about it. That you get, but also you get praised like you get today [in the ceremony] if you achieve something that can never be taken away from you like a championship."
As memorable as the on-field festivities were, Bruschi was equally overwhelmed by the time he and his teammates spent prior to the event with the likes of Celtics greats Bill Russell and John Havlicek and Bruins legends Bobby Orr and John "Chief" Buicyk.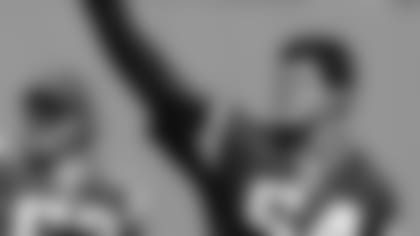 ]()"Milling around in the green room before we went out there, we were sure to put all four trophies next to each other and all of us got around and took pictures. How often do you see all four of those trophies together? To have each one and have each one represent a team here in New England. I think it's a time right now that the New England sports fan should be very proud of."
And should always remember.