The energy is shifting for the Patriots offense as the training camp practices begin to stack together now eight sessions into the summer.
The actual energy, or juice, from the quarterback and his receivers has garnered attention over the last few days, especially from the starting quarterback and his new top wideout, JuJu Smith-Schuster, after a good play.
However, as cool as it is to have fun, it's easier to have a good time when things are going well, and the progress the offense has shown over the last few days has had the players feeling themselves to the point where they're finding enjoyment in playing football – playing well is fun.
"'It always stems from winning, right? And to win, you have to do a lot of really good things consistently all the time," Patriots quarterback Mac Jones told reporters after Thursday's practice. "I just have to go out there and lead. I've always kind of been a fun person, in my opinion. Hopefully, people will agree. That's why people like to play with me because we'd like to go out there and have fun and compete. So I have to be consistent there. Feel like sometimes, if I'm not consistent, you can tell."
Jones also mentioned that an offseason emphasis for him was having more fun playing football, particularly during practice. Last season, when things weren't going well for the offense, Jones's body language was a major storyline. As the Pats quarterback mentioned in the above quote, he didn't always carry himself with the most positive attitude when the team was struggling.
"That's one of the things this offseason that I've put a lot of thought into, just enjoying the game and especially practice. We're all here working. Putting in the work is the most important part. But we got to have that juice every day. I feel like that comes from the leaders of the team," Jones added.
Over the last few days, we've seen a much more upbeat Mac Jones now that the offense is starting to click under new offensive coordinator Bill O'Brien. The Patriots spent the opening practices during camp continuing to install new offensive plays. Now eight practices into the summer, the Pats are starting to repeat, and master plays rather than learn new concepts, and it has led to one of the best strings of camp practices we've seen in years offensively.
O'Brien is bringing a fresh perspective by modernizing the offense he ran with the Patriots a decade ago while bringing back the attention to detail we've grown accustomed to around here.
"The rules and standards have been set. So we have to meet that as players. I think the coaches have done a great job. OB lays out the operation times, what we're trying to get out of a play, all that stuff, the why behind the play. We just got to go out there and, and try and just each day, clean it up, and then also get a little bit faster to write you want to play fast," the Patriots quarterback explained.
After the offense began turning a corner on Wednesday, Jones followed up his best practice of the summer with another strong showing. Although safety Kyle Dugger intercepted Jones on one rep, Mac hit his longest downfield throw of camp on a roughly 40-yard corner route to wide receiver Tre Nixon, found Kendrick Bourne along the sideline to move the ball down to the one-yard line from the high red zone, and connected with DeVante Parker in a two-minute drill.
The Patriots quarterback is more in rhythm and aggressive, throwing downfield each day, with the ball coming out on time to complete even more challenging deeper throws while maintaining the short and intermediate efficiency that should be familiar to fans in O'Brien's offense.
It hasn't all been perfect for Jones, who lost Dugger in a "robber" position on the interception and was nearly intercepted earlier in the session when Jonathan Jones fell underneath a deep corner route. With several frontline players missing from the offensive line, pass protection has also been a problem, and it's hard to gauge how successful the offense would be if the defense were allowed to hit the quarterback (quarterbacks wear a red non-contact jersey in practice).
Until the Patriots play real games, which begin with the preseason opener one week from Thursday at Gillette Stadium against the Houston Texans, we'll need to wait and see how much pressure on the quarterback will affect the sharper timing and execution we're seeing in camp.
But, as much as you want to temper expectations because there are legitimate concerns on paper with this offense, Jones is making considerable strides. Those improvements have silenced many of the Bailey Zappe discussions for those watching practice daily, including myself, who began to wonder how it would look with Zappe at times.
Although the first-team reps have all gone to Jones during competitive team periods, Zappe has taken snaps with the frontliners when the starting offense faces the scout-team defense, which happens early in practice where the defense works off cards to give the offense specific looks.
In his days at Alabama, Jones beat out then-freshman quarterback Bryce Young for the starting job in 2020 after competing with Tua Tagovailoa and Jalen Hurts in the years before, so Mac is no stranger to competition in the quarterback room. For Jones, competition is expected.
"I think every year you have to have the mindset that you're competing, not only against yourself, but you're competing against the teams you're about to play," Jones said. "It's the NFL, and every week, you're going against a great quarterback. So that's my biggest concern, and just trying to lead the team every day and bring everybody along."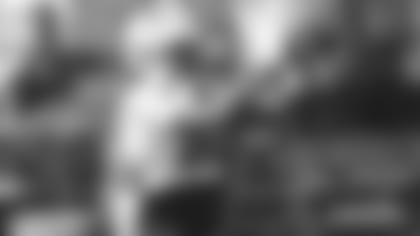 Lastly, one of the breakout players of training camp who is making a roster push seems to have a fan in the starting quarterback. Rookie wide receiver Demario 'Pop' Douglas's separation quickness and speed have consistently turned heads at Pats camp, which isn't surprising to Jones, who has been familiar with Douglas's game for a long time.
"He's actually from my hometown. He's kind of a legend down in Jacksonville," Jones said of the first-year wideout. "He was very good in 7-on-7 because he showed that quickness so often and always got that separation. But he just has to realize that it's the NFL, and you gotta do it every day."
The Patriots will now turn the page to Friday's in-stadium practice for season ticket holders and Foxborough residents, which tends to be more lowkey than fully-padded sessions. Still, the goal for the offense remains to keep the arrow pointing upward with the progress they've made.
Next week, New England prepares for its first preseason game before hitting the road for joint practices with the Packers and Titans. That's when we'll really get a feel for how legit the flashes we've seen from the offense are, but it's certainly encouraging nonetheless.
DISCLAIMER: The views and thoughts expressed in this article are those of the writer and don't necessarily reflect those of the organization. Read Full Disclaimer