Bring on the draft talk! I love this time of year filled with endless possibilities for what the Patriots team could look like next year, mock drafts, perfect Patriot prospect lists … I'll take them all. And while there are many tantalizing WRs being dangled at pick 21, I would prefer to trade down. If we move back five to seven spots, we could still snag a top tackle or starting-caliber corner. If both those positions are picked thin by the time we pick, then I would trade back again and take the top guard available in Round 2. It feels like the time we should once again aim to enter the draft with 10-12 picks in order to move around the board the way Belichick likes. What are your thoughts? Edward George
My preference is always to make a pick in the first round. I'm particularly adamant about it this year, as the talent gap between the Patriots and many of their conference foes seems to have gotten wider in 2021 and the early stages of 2022. New England needs to stockpile as much talent as possible, as soon as possible, and trading down reduces the chances of finding immediate impact players. It's not impossible to find them after Round 1, obviously, just less likely the further down you move in the draft.
That all said, trading down is a distinct possibility, I'll freely admit. It wouldn't be my first choice if I were calling the shots for this team, but I understand your rationale, Edward. Erik Scalavino
I was wondering why guards always seem to be talked about as less valuable in a sense than tackles? Draft columns talk about "No way should a guard be taken in the first round," but a handful of tackles might be taken. I'd heard once that offensive line play is more complex on the inside and less complex as you move farther from the center. And isn't keeping the QB from feeling pressure up the middle just as important as the edges? That was always the secret to unnerving Tom Brady, it seemed. These things make me think guards should be more highly valued. I'm not a guard (only weigh 190 lbs), so, no bias here. Would love to hear your thoughts on that. Thanks! Austin Evans
Generally speaking, the most athletic pass rushers are coming off the edge, where the tackles are responsible for fending them off. The interior linemen – center and guards – usually complement one another in terms of sealing off the middle of the line from defensive pressure. Of course, QB pressure can come from anywhere along the offensive line, but most often, it's from the edges, which is why tackles are valued higher as individual players.
In defense of guards being drafted, though, I'd offer Logan Mankins as an example of a perennial Pro Bowl talent whom the Patriots selected in Round 1 and who helped anchor New England's offensive line for a decade before he was traded to Tampa Bay. Pundit who deal in absolutes, like those you alluded to, would be wise consider such examples when formulating their arguments.
Furthermore, guard is a position of need for New England this year, so, I wouldn't be at all surprised if they took one with their 21st overall pick. Erik Scalavino
With the 21st pick, should the Patriots take a sure Day 1 starter at the cornerback spot or can we find an edge rusher? Also, what's happening with the visit with John Metchie? If I'm not mistaken, the young man said he'll be ready by June. Wouldn't mine scooping him up at 54. Jason Bing
My personal preference is for a cornerback, because, in my estimation, that's the position which needs the most help at this point. However, I would be fine with an edge rusher if there's one worth taking at 21.
With respect to Metchie, the Alabama wide receiver who's recovering from a knee injury, yes, he recently indicated that he expects to be cleared for football activity around June and hopes to take part in training camp thereafter. Two important points to keep in mind, though, Jason.
First, players coming off ACL injuries, as Metchie is, are almost never fully back to themselves in the first year after surgery. It usually takes until the second year for them to recover completely and be able to run and cut the way they did pre-injury. As a result, I'd temper my expectations about what he'd be able to do on a football field this fall, wherever he winds up being drafted.
Second, NFL teams are allowed up to 30 personal visits with players prior to the draft each year. New England reportedly invited Metchie for one of those last week, but it's not always an indication that a team is planning on selecting that player. In fact, it's not uncommon at all for a player to be taken by a team that expressed little to no obvious interest in him during the pre-draft process. Erik Scalavino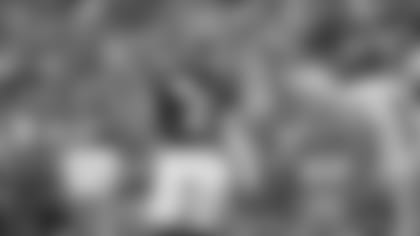 As I remember, J.C. Jackson and Jonathon Jones were both UDFAs (undrafted rookie free agents). Were either of them invited to the combine? And if so, why would they not be drafted? Is that opportunity for finding a gem at DB closed or can that still happen? I would say it is more difficult to find a top caliber WR as a UDFA. What do you think? David Mittica
Yes, both Jackson and Jones were undrafted rookies when they made the Patriots roster in 2018 and '16, respectively. And yes, both men were invited to the NFL Scouting Combine during those offseasons. The draft has always been an inexact science, which is why so many players who are drafted don't work out in the long run, while many who weren't drafted at all – like the aforementioned cornerback duo – turn out to be fantastic pros.
This phenomenon happens every year, and there could be a variety of reasons why teams choose to pass on drafting any particular player at every position. I've no doubt this will continue to happen in 2022 and every year to come. The Patriots have had some success in developing undrafted cornerbacks, and as far as wide receivers are concerned, Jakobi Meyers has worked out pretty well for New England. So, it's not impossible to find talent across the board that somehow managed to slip through the draft cracks. Erik Scalavino
I'm seeing a bunch of talk about needs from the Patriots such as edge rusher and young LB, but not many reports on acquisitions last spring such as Ronnie Perkins, Cam McGrone, and Raekwon McMillan. What is the update on that? Can we expect to see some younger guys now that we let some vets walk? Or do you see us going the vet free agency route after the draft? Anthony Banks
There is no update yet, since we haven't seen any of those three men on a football field since last calendar year. And we saw very little of them, at that, as McMillan went down with a knee injury during the early days of training camp and the then-rookie McGrone was injured prior to being drafted. He eventually made a late-season appearance on the practice field, but never got activated off the non-football injury list (NFI).
Perkins, meantime, got the most action of the three during camp and the preseason, but he was either a healthy scratch or inactive with relatively minor, nagging injuries throughout the regular season. As a result, the jury remains out on all three players until we get to see them suit up and play again in '22.
As far as the overall linebacker roster is concerned here in New England, the position is loaded with players, but very few proven ones. I could easily envision another one or two being taken in the upcoming NFL Draft, but don't foresee much else in terms of veteran additions thereafter, barring a rash of injuries that might spur such action. Erik Scalavino
I've not seen any reference to Mac Jones working with a throwing coach. Tom Brady has famously done so, and while not expecting it would create arm talent where it isn't, it would be a step to take in maximizing the arm you have. Yet, again, I've not seen "working with throwing coach X" in any of the "what is Mac doing to prepare for next season" reports. Thanks for your time. Michael Harmon
Obviously you missed the big "news" back in February, when Patriots beat reporters feverishly tried connecting dots after Jones was seen in a social media post pictured with Brady's former throwing coach, Tom House. Neither Jones nor House ever actually confirmed one way or the other if the two were working together, but even if they're not, that doesn't necessarily mean Jones doesn't have someone helping him as a coach. Most high-profile QBs receive some sort of coaching throughout their careers. It's just not always worthy of a new headline or feature story. Erik Scalavino
Do you think Malcolm Butler has a chance at a roster spot, and what can we expect from Henry Anderson this season if he manages to stay off IR? Marc Saez
Yes, Butler has as good a chance as any Patriots cornerback to make the active roster at this point, if for no other reason than New England is extremely thin at that position. When the 32-year-old Butler spoke with reporters on Monday, he expressed both his commitment to helping the team and a confidence in his ability to do so. After taking a year off in 2021, it remains to be seen just how football-fit Butler is, but he certainly seems to have the necessary desire to make this team.
Meantime, Anderson, the veteran defensive lineman, had a solid summer last year in his first season with New England before being place on IR. He was on pace to be part of a defensive line rotation back then, and if he's full recovered from his injury, I would expect him to be part of the mix yet again. The Patriots could surely use more help along the D-line as well. Erik Scalavino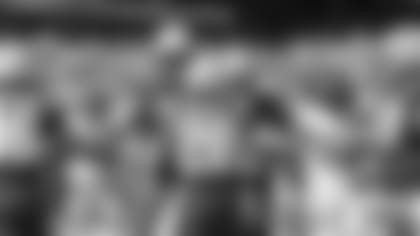 If I remember correctly, James White was Super Bowl MVP not long ago. I think he could be key for next season. How is he? Thanks. Ted Keller
Your memory fails you, Ted. A strong case could be made that White should've been named Super Bowl LI MVP, especially after he scored the winning TD in overtime, but Tom Brady won it that night. I believe Brady may have given White the truck that he won as MVP, which is what you might be recollecting.
As for the '22 season, it's wait-and-see at this point, from my perspective. Yes, the Patriots honored White this offseason with a two-year contract, but the 30-year-old ball carrier is coming off a major hip injury, which is why I'm reluctant to set expectations too high for him this coming season. No doubt, he'll contribute in some fashion to the traditional running-back-by-committee approach the Patriots take at his position, but just how big a role that is remains to be seen and will depend largely on his recovery from this serious injury. Erik Scalavino
Longtime Patriots fan in Hawaii. I see Russ Francis out here occasionally. He was great for New England but unfortunately needed to be traded to San Francisco to win a Super Bowl ring. Too bad, because I'm pretty sure the '76 Patriots could've gone all the way if not for a bogus roughing the passer penalty on a 3*rd*-and-18 incomplete pass late in the 4th quarter that gifted the Raiders the game and eventually the Super Bowl. Where do you think Russ ranks in terms of all-time greats at TE for the Patriots? I'm thinking 1) Gronk, 2) Russ, 3) Ben Coates, 4) Don Hasselbeck, 5) Martellus Bennett (short term, but helped win a Super Bowl). I'm sure I'm forgetting some players. Ravi Reddy
I have very vague memories of Francis' playing days, as I was too young to understand much about football during the late '70s, but once I got older, I learned how revolutionary he was at the tight end position. Rob Gronkowski, of course, is the greatest tight end in football history, so, he's obviously No. 1 in Patriots history.
My runner-up would be Coates, who was as clutch a receiver as the Patriots have ever had but wasn't quite as devastating a blocker as Gronk. Hence, the second-place finish. I'd put Francis in third and every other tight end a distant fourth. Bennett was a fantastic complement to Gronk, and if he were here longer, I might feel stronger about his place in New England history. But in my estimation, it's those top three and no one else comes close. Erik Scalavino