Two big pieces of the Patriots' offensive free agency moves were the signings of wide receiver Kendrick Bourne and tight end Hunter Henry. The two seasoned pros should provide an immediate boost to the Patriots' offense, and both expressed their excitement to join New England.
"I'm just excited to come join a great place and I know they're going to develop me into a better player, so it was just dope to be picked, one of those chosen few free agents," said Bourne.
"I trust what we're building here with the Patriots," said Henry of what made him choose New England. "I think that was big into my decision on why I wanted to be a Patriot, was just the trust of coach Belichick, what we're building here and I'm just fired up to be a part of it."
Neither were the only additions at their respective position groups, with receiver Nelson Agholor and tight end Jonnu Smith also big parts of the free-agency haul.
"I feel like we complement each other well, I think we can compete" said Henry of Smith. "I got to meet him last week, so continue to build that relationship and excited to see it show up on the field."
Henry and Bourne were two of a group of Patriots that had gathered on Monday for a throwing session, organized in California by Jarrett Stidham. For the newly-signed Pats, getting up to speed on the playbook is their first and most important task and sessions like these can help them get up to speed. But as experienced vets, both should be better equipped to pick things up.
"I just know this year, with a new team, I'll be able to process what's going on quicker," said Bourne, who said his head was spinning in the playbook as a rookie. "Just being a pro, being a four-year guy, it's just different. All football's the same, I feel like it's just different terminologies between teams."
There's more to the spring session than just the playbook though.
"It's awesome", said Henry of the chance to get to know his new teammates both on and off the field. "That's the best part about football sometimes, it's just the guys, the locker room, the guys you get to meet, all that kind of stuff. It's just a blast.
"Looking forward to kind of immersing myself in that locker room, the culture, everything."
Bourne echoed his new teammate's enthusiasm.
"I can honestly see it the first day in the building," said Bourne, recalling the new player's interactions while meeting last week in Foxborough. "I could feel how natural the connection was between the players, it was just natural, positive energy. I feel like it's gonna be an awesome year, I can't wait."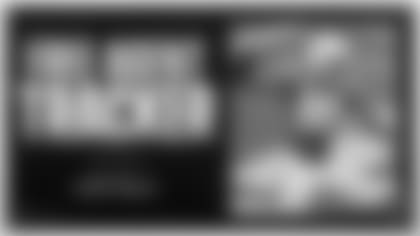 2021 Patriots Free Agent Tracker
Tracking all of the Patriots transactions during the free agent signing period.