During an action-packed first week of free agency, the Patriots have made a number of moves that have remade large portions of their team. While everyone saw how much cap space they had to work with, no one quite expected the number of high-profile moves to get impact players.
And these aren't one-year rental-type players, they're in the prime and many are signed for three-to-four seasons, making this free agency class a key point in the long-term future of the franchise.
While there are still some holes to be filled and draft picks to be added, let's do a quick position-by-position reset and see how things are shaping up for the new-look 2021 Pats.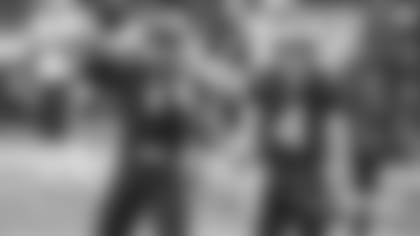 Quarterback - Cam Newton, Jarrett Stidham, Jake Dolegala
The most important position on a football team, the Patriots still big questions at quarterback, questions that really might determine the 2021 Patriots' ceiling. Cam Newton returned to the team on a one-year deal that is reportedly heavy with incentives, while Jarrett Stidham enters year three of his career. Jake Dolegala spent nearly all of 2020 on the practice squad.
Newton and Stidham will both have a chance to compete for the starting job, but this position group is still light. Getting better quarterback performance than they got in 2020 is vital. Whether it's another free agent, a trade for a vet, or drafting a rookie, it seems like another addition is a must in the long-term interest of the team.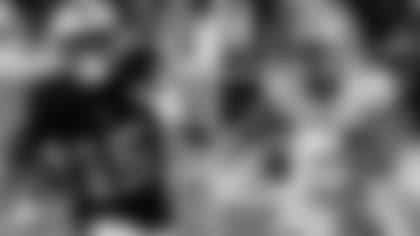 Wide Receiver - Kendrick Bourne, Nelson Agholor, Julian Edelman, N'Keal Harry, Jakobi Meyers, Gunner Olszewski, Devin Smith, Kristian Wilkerson, Isaiah Zuber
The Patriots made two significant additions to the wide receiver group with Bourne and Agholor, both should immediately improve a passing game that lacked teeth in 2020. Harry, Meyers and Olszewski should take further strides in their third seasons, while there's a trio of practice squadders from last year who should also compete for the depth spots. Julian Edelman's health remains a big question heading into the summer.
While the team is likely done in free agency after two significant additions, they still lack a true game-changer at the position, but many teams do and you usually have to hit on one in the draft. While this Patriots group stacks up better than they did the last two seasons, a speedy rookie with potential could help raise the ceiling of a passing attack that has been tepid the last two years.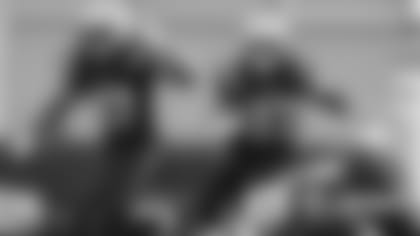 Running back - Sony Michel, Damien Harris, J.J. Taylor, Brandon Bolden, Jakob Johnson, Danny Vitale
There have been no additions as of this writing, as this position group feels the lightest on the roster currently with both Rex Burkhead and James White still on the market. Damien Harris showed great promise in 2020 but again battled injuries, playing just 10 games, while Sony Michel enters what could be the last year of his deal. Taylor provided a spark in limited early-season action, while Bolden's return gives them insurance across all their running back roles. The two fullbacks will compete after a solid developmental year by Johnson.
Bringing back White would still secure the third-down back role, while Burkhead's recovery could make him an easy one-year option. But still, the current and long-term outlook at running back continues to be a little cloudy and an addition or two is likely still necessary, both via free agency and in the draft. Whether it's another hard-charger or a receiving back, the Pats could use additions of all kinds at the position.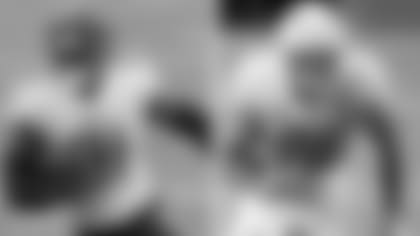 Tight end - Jonnu Smith, Hunter Henry, Devin Asiasi, Dalton Keene, Matt Lacosse
No other position saw a more significant upgrade in free agency than tight end with the addition of the top two targets on the market, Smith and Henry. They'll join 2020 fourth-round picks Asiasi and Keene and take some pressure off their development, while LaCosse is expected to return after opting out of 2020. The added depth was enough for the team to trade Ryan Izzo to Houston.
It would appear like the Patriots are pretty much set now at tight end, which is something we probably couldn't have said since 2012. They were always looking for a prime Rob Gronkowski complement and now it looks like they finally have two very good NFL-caliber tight ends. Dare we say this position might be a strength after two down years?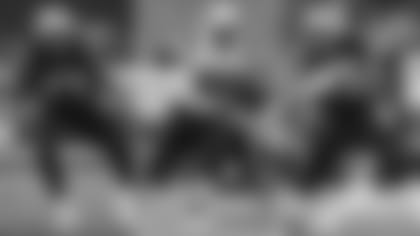 Offensive Line - David Andrews, Ted Karras, Trent Brown, Isaiah Wynn, Michael Onwenu, Shaq Mason, Korey Cunningham, Justin Herron, Yodny Cajuste, Najee Toran, Ross Reynolds
Despite losing Joe Thuney to Kansas City, this position group could be improved in 2021 after David Andrews reportedly re-signed on a four-year deal, along with the returns of Trent Brown and Ted Karras. With second-year blockers Onwenu and Herron progressing, it already looks like the group is pretty well set.
Still, never ones to ignore the offensive line in the draft, it's a good bet the team will continue to look for mid-to-late round gems like Onwenu despite having a group that's ready to start the season tomorrow.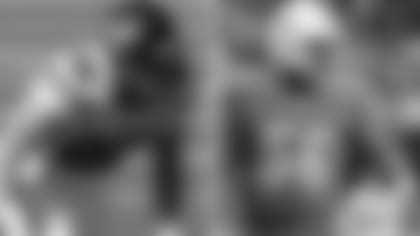 Defensive line - Davon Godchaux, Henry Anderson, Montravius Adams, Carl Davis, Deatrich Wise, Byron Cowart, Akeem Spence, Rashod Berry, Nick Thurman, Bill Murray
Another heavily targetted position, the defensive front has been re-made with multiple additions, including the returns of Wise and Davis. Godchaux, Anderson and Adams all fit the Patriots defensive style, as the group looks like one where there will be some of the best competition in training camp.
Though Lawrence Guy would still be a welcome return, the team has acquired far more NFL-quality depth this season than they had last year. With a lackluster defensive line class, there might only be some day three fliers at this position group. The new-found depth and toughness should really make things easier for the linebackers to make plays.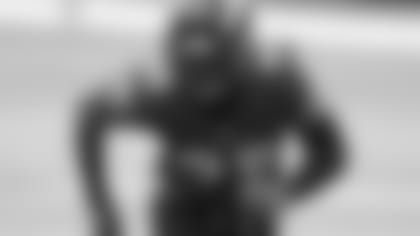 Linebacker/Edge - Matt Judon, Kyle Van Noy, Raekwon McMillan, Dont'a Hightower, Ja'Whaun Bentley, Chase Winovich, Josh Uche, Anfernee Jennings, Cassh Maluia, Terez Hall, Tashaun Bower, Michael Pinckney
A similarly-remade position to the defensive line, the return of Van Noy and addition of Judon gives the Patriots two proven pros on the edges of their defense. If Hightower does return after opting out in 2020, it will make a top-notch trio, with Ja'Whaun Bentley being a nice complementary piece. How does that affect Jennings, Uche and Winovich, all promising draft picks, is the question. There should still be third-down roles there for the taking, even if those players don't develop into early-down contributors.
There could still be a need for some speed in the middle, the draft would probably be the best spot for that, but there's little question this group looks far better than they did last season and could be one of the best linebacker groups in the NFL.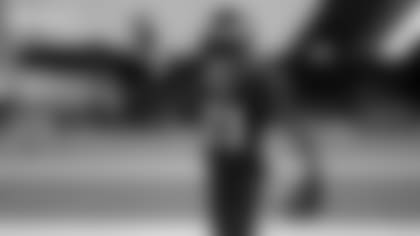 Defensive backs - Jalen Mills, J.C. Jackson (second-round tender), Devin McCourty, Kyle Dugger, Adrian Phillips, Stephon Gilmore, Jonathan Jones, JoeJuan Williams, Myles Bryant, D'Angelo Ross, Dee Virgin
The addition of the versatile Mills gives the Patriots some insurance in what is still a position spot with some questions. Jackson was tagged with a second-round tender, while Gilmore enters the final year of his deal and will likely be seeking a new one. If both return it keeps the Patriots' solid secondary intact, with a nice blend of youth and veterans at each of the spots.
The retirement of Patrick Chung hurts, but there are enough hybrid strong safeties like Phillips, Dugger and now Mills to help replace him on the field. The need for a deep safety could be something to monitor as the team grooms a long-term Devin McCourty replacement.
As for cornerback, a spot the Patriots have really seemed to put a priority on over the last decade, the 15th-overall draft spot could be a nice landing place for some of the top corners in this class like Patrick Surtain and Jaycee Horn. The long-term need for outside corners is one of the bigger priorities, especially since Gilmore and Jackson will be due to hit free agency next offseason if nothing happens with their contracts this year.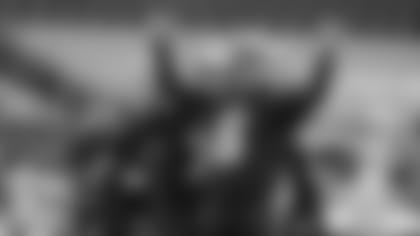 Special teams - Nick Folk, Justin Bethel, Cody Davis, Matthew Slater, Jake Bailey, Joe Cardona, Roberto Aguayo, Justin Rohrwasser, Brandon King
No one values special teams quite like the Patriots and they made moves to retain Folk, Bethel and Davis, all consistent and solid performers for them in 2020. The kicking competition will be something to watch, with three kickers currently on the roster.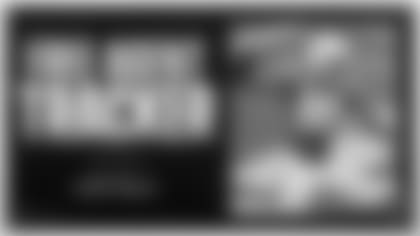 2021 Patriots Free Agent Tracker
Tracking all of the Patriots transactions during the free agent signing period.