The NFL's 2021 League Year officially begins at 4 p.m. today, huh? Tell that to the Patriots, who could be excused if they decide to celebrate St. Patrick's Day at the Irish pub up Route 1 at that hour. New England seems to have gotten a jump on the entire National Football League after coming to REPORTED agreements with several high-profile free agents over the past two-and-a-half days of what's known as the "legal tampering period" in NFL circles (emphasis placed on *reported* because the deals are contingent, as always, on players passing physical examinations; plus, the contracts don't become official until the clock strikes four this afternoon here on the East Coast).
This is what other teams normally do, not the Patriots. Even though the six-time Super Bowl Champs entered this annual marketplace with the third-most salary cap breathing room in the league and plenty of roster deficiencies to address, very few observers expected the Patriots to be as proactive as they've been this week (with more moves likely to come). The way New England typically does business at the start of free agency, Bill Belichick's club may have lulled their 31 competitors into a false sense of security. Yet, here the Patriots are again, the talk not only of the town, but of the whole football universe.
So, what gives? It appears the team's needs and their opportunities to acquire such players came together at the right moment this month. Since many of the reported pacts they've negotiated have been with defensive players, we'll focus our attention on that side of the ball in this particular post.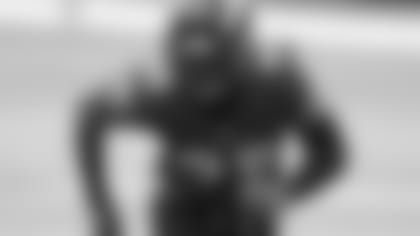 Both inside and out, New England's defensive front has left much to be desired over the past couple of seasons. The unit hasn't been able to pressure opposing quarterbacks with any regularity and it is frequently susceptible to being run on at will by other teams' ball carriers.
Enter Matt Judon, an outside linebacker/edge rusher with the prototypical measurable numbers that Bill Belichick craves: 6-3, 260-ish, with long arms. At 28 years old, he has the right amount of experience in the league and has been durable during his five previous seasons with Baltimore, having played in 76 of a possible 80 regular season games over that span.
He's also averaged seven sacks per season, a solid number that would have made him the team's leader in that category a year ago. Judon's size also presents a potential upgrade to the edge-setting role that Chase Winovich and current free agent John Simon have occupied recently.
Meanwhile, the middle of the D-line will get beefier with former AFC East rivals Davon Godchaux (Miami Dolphins) and Henry Anderson (New York Jets). Godchaux (6-3, 310-plus) and Anderson (6-6, 300) are the kind of big bodies the Patriots would've liked to have had the last couple years alongside Lawrence Guy and Adam Butler, both of whom are free agents this offeseason. Butler is now said to be heading for Miami on a two-year deal, mirroring the Godchaux signing by the Patriots.
New England also announced this week that it retained free agent Carl Davis, a massive specimen at 6-5, 320. After arriving in October last year, Davis, who's bounced around the NFL since 2015, suffered a concussion that limited his availability. This could be an indication that the Patriots have plans for Davis to help shore up the middle of their D-line.
In addition, the Patriots like what they've seen from 2017 draft choice Deatrich Wise, the lone member of that four-man class who's still with the team. New England acted quickly this week to keep Wise around for depth inside.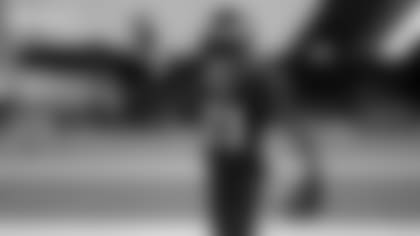 Jalen Mills may not have been on everyone's radar, but given his versatility in the defensive backfield, he should have been an obvious candidate for these Patriots. But where exactly will the 26-year-old six-footer fit in New England's secondary? Safety? Corner? Closer to the line of scrimmage? Perhaps it'll depend week-to-week on who the opponent is.
And what does his expected arrival portend for the likes of veterans such as cornerback Jason McCourty (a free agent) or safety Patrick Chung (returning from a 2020 COVID opt-out)? Mills could give the Patriots the flexibility to employ two players in one, thus opening up a roster spot elsewhere.
Whither J.C. Jackson in all of this as well? Jackson's nine INT's last season are nearly double the five that Mills has come down with over his previous five NFL seasons combined. A restricted free agent, Jackson, the league's second-leading pass interceptor of 2020, just received a one-year, second-round tender offer from the Patriots (according to media reports), but his long-term future with the team remains unclear.
Defensive back Justin Bethel also inked a new deal to stay with the Patriots, but he's predominantly a special teams performer and likely won't have much of an impact on the secondary.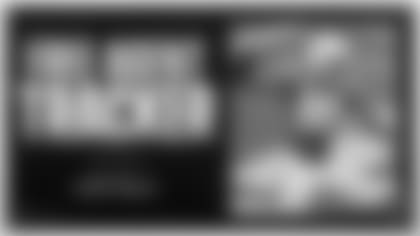 2021 Patriots Free Agent Tracker
Tracking all of the Patriots transactions during the free agent signing period.
Is New England's defense stronger as a result of all these new additions? In theory, yes. Much could depend, though, on what the Patriots do from here. Remember, come 4 o'clock, it's still only the start of the first official day of free agency. The club still could add to its linebacker corps, which was thinned out by the end of last season.
And we still haven't mentioned former NFL Defensive Player of the Year Stephon Gilmore. If the No. 1 corner remains with the team and New England can get second-year development out of rookies like Kyle Dugger, Josh Uche, and Anfernee Jennings, the defense could see improvement overall in 2021.
If, however, these new names are offset by too many departures of old familiar ones, it could wind up being a net wash. One fact remains certain, though. This has been the most aggressive start to a free agency period that the Patriots have ever had. And it's only just begun.