FOXBOROUGH, Mass. - The free agency numbers are quite clear. With nearly two weeks of the National Football League free agency period in the books, the teams that are big spenders in the market, and those who are early bystanders, have already been established.
Based on numbers through the first 13 days of free agency, the Patriots have lost more players (10) from their roster since the end of the season than any other NFL team. Tennessee (9) and the New York Giants, Green Bay and Oakland - all with eight - are also in the ballpark. And when it comes to additions, the Patriots have been relatively quiet on the transaction wire. They've resigned restricted free agent Stephen Neal and unrestricted free agent Patrick Pass, agreed to a contract extension with Brandon Gorin, traded for Duane Starks and signed one free agent - wide receiver Tim Dwight - since the frenzy began on March 1.
The Patriots stood by last week as the first wave free agent frenzy got underway. Teams with glaring needs opened their bank accounts as the most productive and highest-paid players went quickly in the open market. Through March 10, 38 unrestricted free agents signed with new teams and 36 unrestricted free agents re-signed with their old teams, while nine restricted free agents and three franchise players re-signed with their old teams.
Predictably, some teams were active. Dallas signed Drew Bledsoe, Jason Ferguson, Anthony Henry and Marco Rivera to contracts that included nearly $30 million in signing bonuses. Minnesota received Napoleon Harris in the Randy Moss trade, re-signed Jermaine Wiggins and added free agents Darren Sharper, Fred Smoot and Pat Williams. Cleveland signed four free agents from other teams, re-signed two of their own players and traded for another in transactions that could concern seven starting players.
If some members of Patriots Nation are sitting nervously in their seats, waiting for the Patriots to make a big free agent splash similar to Minnesota, Cleveland or Dallas, don't hold your collective breaths. As is the status quo in New England, the Patriots are taking their usual methodical and calculated approach to free agency. Like other teams of their ilk, the Patriots may target a handful of high-priced free agents, but otherwise concentrate on mid-level players who fit their system and salary structure. The process will likely unfold similar to recent seasons, when the Patriots lost starters like Chad Eaton, Damien Woody and Ted Washington but ultimately found replacements - who were often less expensive - without experiencing a significant dropoff.
Indeed, the Patriots will have a new look in 2005. Guard Joe Andruzzi (Cleveland) and wide receiver David Patten (Washington), both unrestricted free agents, signed elsewhere. Veterans Ty Law, Troy Brown and Roman Phifer were released. The status of linebacker and model Patriot Tedy Bruschi remains in question after he suffered a mild stroke in February.
The common thread in all of the moves is the Patriots drive to get younger. Of the seven players who played active roles in 2004 and are no longer with the team - whether by mutual preference or not - six were at least 30 years old. Predictably, much of the Patriots focus has been on retaining current free agents. In addition to Neal, Gorin and Pass, the remaining restricted free agents - wide receiver David Givens (24), offensive tackle Tom Ashworth (27) and defensive end Jarvis Green (26) - could very well return.
While the moves may not appear significant at first glance, lets take a look at how each player may fit into the Patriots plans:
The Skinny: With both Gorin and Ashworth set to become restricted free agents, the Patriots moved quickly by signing Gorin to a reported three-year contract extension rather than risk losing him in free agency. The latest in a long line of Patriots offensive linemen to make the jump from the practice squad, the 6-6, 308-pound Gorin is athletic and appears to be a good fit on the right side of the line. He made his first NFL start in the Week 8 loss to Pittsburgh and started the remaining 13 games through the playoffs. Despite his limited starting experience, the Patriots put up better rushing numbers during the second half of the season and retain some continuity after losing Andruzzi. In the event Ashworth also returns and reclaims his starting spot, the 26-year-old Gorin represents a player who could be plugged in at multiple positions.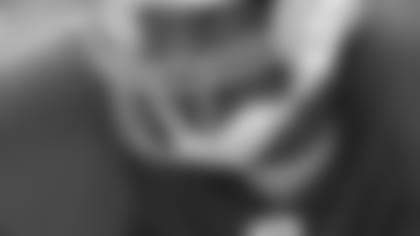 The Skinny: In similar fashion to the trade that brought Corey Dillon to New England last offseason, the Patriots pulled the trigger on a trade for a player with question marks. Starks, 30, had numerous injury concerns in his three years in Arizona, but if healthy would represent a starting-caliber player who cost a third-round draft pick. If he proves to be healthy, the trade has considerable upside. Starks could end up starting opposite veteran Tyrone Poole, allowing the Patriots to move third-year cornerback Asante Samuel back to the slot role where he began 2004. The deal for Starks also gives the Patriots more flexibility with the 32nd overall pick in the upcoming draft, making cornerback less of a dire need in the first round. They also swapped fifth-round picks with Arizona as part of the deal, moving up almost an entire round in the process.
The Skinny: The signing of Pass flew well under the radar of offseason moves, but will prove beneficial for the Patriots. Pass enjoyed his best season in 2004 and filled a variety of roles within the 53-man roster, seeing action at halfback, fullback, on kick returns and on special team coverage units this season. He absolves the coaching staff from having to keep multiple players to fill those roles and came at a reasonable price for the Patriots.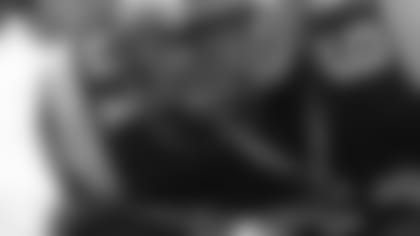 The Skinny: Neal, 28, was one of the Patriots most improved players in 2004, playing himself out of a three-way rotation early in the season and into a starting spot at right guard. He chose not to fully test the free agent market, signing the Patriots mid-level tender offer of $1.43 million as a restricted free agent. Neal, who started 14 regular season games and all three playoff contests, has considerable upside considering he had played in two career games entering 2004. With three starting offensive linemen in some sort of free agency, the Patriots avoided the upheaval that would have resulted had they lost any combination of Andruzzi, Neal and Gorin.
The Skinny: The only free agent signing to date, Dwight should have plenty to prove after two injury-filled seasons in 2003 and 2004. At his best, Dwight could fit into the No. 3 receiver spot for the Patriots. At the very least, he represents an upgrade on punt returns and could challenge for the kick return duties as well. While his signing puts a question mark on the return of Brown, he also is a contingency plan at both receiver and return specialist should Brown not return. Dwight reportedly passed up more money elsewhere to sign an incentive-laden contract with the Patriots, leading to what could be a win-win situation for both sides.
Franchise Player: K Adam Vinatieri.
Restricted Free Agents: Ashworth; Givens; Green.
Unrestricted Free Agents: RB Rabih Abdullah; S Je'Rod Cherry; LB Don Davis; WR Kevin Kasper; OT Adrian Klemm.
Exclusive Rights Free Agents: DT Ethan Kelley; OL Gene Mruczkowski; S Guss Scott.
Players Re-Signed: Gorin; Neal; Pass.
Players Acquired: Dwight (free agent); Starks (trade with Arizona).
Players Lost: Andruzzi; Brown; OG Wilbert Brown; TE Zeron Flemister; Law; QB Jim Miller; CB Earthwind Moreland; Patten; Phifer; DL Buck Rasmussen.