Wes Welker, Wide Receiver
(On where he thinks the offense is at this point in the season)
"I think we are just where we are. We made a lot of good plays, had a lot of good drives out there and then we had some bad ones too. So it's kind of back and forth. We played well, but I feel like we can be a little bit more consistent."
(On what it means to go back to the AFC Championship)
"It's one step forward in the right direction. It's one thing done that we have taken care of and now we're moving onto the AFC Championship and [we'll] get ready for that."
(On losing Rob Gronkowski to injury)
"It's unfortunate, but guys have to step up. Guys have got to come out, make plays and make up for his absence."
(On if there is a silver lining in the fact that players stepped up when Rob Gronkowski missed time earlier in the season)
"I think we've shown that guys can step up and play that role. Everybody kind of upped their game and knows that we've got to step up."
(On what he expects from the Baltimore Ravens next week)
"It's going to be a tough, physical football game. They're a really good team. They really battled in that game against Denver. So it's going to be a tough, physical game and we've got to get ready for it."
Rob Ninkovich, Defensive Line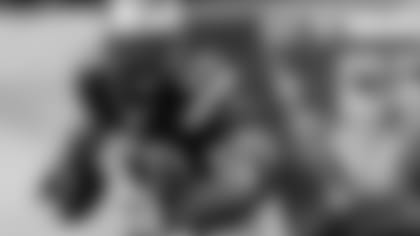 (On his interception)*
"It was just good execution on the play; me coming inside, reading the quarterback, dropping back into coverage. It was just a good play overall. (Jerod) Mayo made a good call, telling me to do that. I'm happy it worked out for us."
(On adjustments made at halftime)
"You come in, see the things (Houston) did well because they will go back to that. So come in, settle down, try and stay under control since you have another two quarters to play, then go out there and play tough."
(On the quick turnaround for next week)
"Pretty much, come in tomorrow, get a workout and look at some of the things we didn't do well. We are able to have home-field advantage so it's good for us."
Shane Vereen, Running Back
(On whether he expected to play as much as he did)
"I don't come into the game knowing how much anyone is going to play. I come into the game ready to go and if my number is called I do my best for the team."
(On losing Danny Woodhead to injury)
"We hate to lose Woody. He is such a key part of our offense, but at the same time all of the running backs hold ourselves accountable to be able to step up when somebody does go down."
(On whether he gets excited to match up against a linebacker)
"Yes and no. I knew that the matchup was in my favor. But at the same time they are great defenders as well. So I have to do a great job at getting open. "
(On playing the Baltimore Ravens in the AFC Championship)
"It is going to be a great match up. It always is between us and the Ravens. We are going to have to go to work this week and get ready to play a great team."
Matthew Slater, Wide Receiver
(On the big returns by the Texans)
"I guess we have to go look at it on tape and see what was happening, but it's disappointing. The defense bailed us out. The offense bailed us out. If we keep playing like that we're not going to get very far, we're not going to be playing a lot more football. We can't give the opposing team field position like that and all, so we just got to look at the tape and see what's happening and see where our breakdowns were and try and get it fixed."
(On if the breakdowns were due to Danieal Manning having a hot day)
"I'm sure that was part of it, but we've been too good all year. We've played a lot of good returners and we know Manning is a good returner, but we've got to play better than that. We got to go look at the tape and see what was going on."
(On the forcing timely turnovers today)
"It was huge. Obviously anytime we can get the ball back in our offense's hands, we're stealing possession for a great offense. Tom is really leading those guys and they are putting a lot of points on the board. So it was huge for us."
(On playing the Baltimore Ravens in the AFC Championship)
"Great team. These are the two teams that deserve to go to the AFC Championship Game, Baltimore and us. They are a great team, a lot of good players on both sides of the ball. It will be a challenge for us."
(On the team mentality regarding overcoming injuries)
"Obviously we have that next man up mentality, no matter who gets hurt. My rookie year Tom (Brady) got hurt and we won 11 games. It's always been that next man up mentality no matter who it is."
(On the possibility of losing Rob Gronkowski to injury)
"Anytime we're not at full strength and we don't have all of our guys that we want on the field out there, it's obviously disappointing. But at the same time, like I said, we have other guys who are waiting to get an opportunity to play. Hopefully those guys step in and fill in nicely."
Sebastian Vollmer, Tackle
(On if the Patriots were surprised by J.J. Watt)
"I don't think we were surprised; we kind of know what he is. Obviously, he is a good player and he's an impact player. I think he had some plays today and you know to try and contain a guy [like him]– give him credit as a player, he's special."
(On the big touchdown drive to open the second half)
"I think it's very important. You obviously want to score every time you go out there. You never know what's going to go, so once you have a lead you want to keep that cushion, but it obviously doesn't always work out that way, but today it kind of did, so I think it was good."
(On the performances by running backs Shane Vereen and Stevan Ridley)
"It was great. I think they both ran pretty well. Once again, they didn't disappoint. They kind of do what they do and all have different talents. Again, I think they played a great game."
(On if we was surprised by Shane Vereen's performance)
"Not exactly. You practice certain things, so you know the qualities of the runners you have. Once again, I'm happy for him and I think he produced today and we see that at practice."
(On if he was excited to play the Texans)
"We're always ready for who we line up against, but anytime a team says, 'they want you again,' we're always up for the challenge."
(On if the game plan changed after the injuries to Danny Woodhead and Rob Gronkowski)
"Well, I think we did a few things different than if it was the whole clan, but [Michael] Hoomanawanui came in and did a great job replacing Rob and we still put up 41 [points], so I think the offense did pretty good."
(On the performances by Shane Vereen and Stevan Ridley and the confidence he has in both)
"We have a lot of faith in those guys and they did a great job. Vereen had some nice runs and that awesome catch – that was a heck of a catch. You see Ridley how hard he was running in the fourth quarter trying to move the pile, trying to get first downs, so those guys did a good job."
(On the Texans defensive line and J.J. Watt and if the offensive line must perform as a unit)
"They move Watt around everywhere; he's an end, he's a tackle, he's on the left, he's on the right. Whoever draws that card has to do a good job on that play. I don't know what his numbers were, but I think for the most part we did a good job."
Aaron Hernandez, Tight End
(On tonight's win and heading back to the AFC Championship)
"It's an honor. We still have one more to go to get to the big dance. So we've got to keep playing and come to play next week."
(On losing fellow tight end Rob Gronkowski to injury)
"It's hard to replace a player like him because he's a freak of nature. Everyone has to step up and everyone has to keep making plays so we can keep it rolling."
(On how Rob Gronkowski's presence on the field helps him)
"It definitely helps me out because so much attention is on him. But like I said, everyone has to step up. It's a big loss and you can't replace a player like him."
(On how much he was impressed by Shane Vereen)
"He's done it in practice and he's the person that works hard and does his job. When his number was called, he made a play and showed what type of player he is tonight."
(On making the AFC Championship game in his first two years in the league)
"As a guy two years in the league, I guess I just assume it happens every year. But I know that's not the case so I feel honored and blessed to be here."
(On the teamwork displayed by the Patriots)
"Well it's all about teamwork. The line has to work together because I feel like I let my part down several times and guys picked me up and my teammates helped me out."
(On facing the Ravens in the AFC Championship game)
"[The Ravens] are a great team. They beat two tough teams to get to where they are now and it's going to be a great challenge for us."
(On the challenges that Houston brought to the table)
"It's tough, [the Texans] are really similar to our offense. They have a lot of multiple tight ends and different formations and things like that, some great receivers. Obviously [Arian] Foster in the backfield, he's a heck of a back. They have a lot of different threats and a lot of weapons on that side of the ball."
(On Aqib Talib matching up one-on-one with Andre Johnson for the whole game)
"It's great, it's great. When you can get someone who can line up with a number-one receiver and you know he's going to play well and compete against that guy, it's great to have a guy like that on your team."
(On holding Houston to a field goal on the opening drive)
"[The Texans] opened up with a big kick return and our motto was just to hold them to three. They got down there but we did a good job of buckling down and holding them to a field goal, so it was good for us."
(On how much fun he had chasing Andre Johnson the whole game)
"I had a lot of fun tonight. Probably the funnest game I've ever played in. Thus far, this is definitely the funnest game that I've ever played."
(On if the thrives on taking on the opponent's best receiver)
"Definitely. If you're a cornerback and you don't want to go after their best receiver, you're in the wrong business."
(On how excited he is to be on a team that's making a run in the playoffs)
"Oh man, this is what you play football for. You don't play football to play 16 and go home. You play to get in the tournament and try to get the trophy. We're just going to go one week at a time and Baltimore's on the agenda tonight."
(On if he lobbies to match up against the opponent's best receiver like Ty Law used to do)
"Nah, I've been here for two months [laughter]. I'm definitely not in Ty Law's shoes. Whatever Bill [Belichick] asks me to do, that's what I'm going to try to do to the best of my ability."
Michael Hoomanawanui, Tight End
(On the team's play against Houston's defensive line)
"Their whole front line is obviously filled with playmakers and we were able to neutralize them as best as we could. (J.J. Watt) is still going to give us plays like he did tonight, but overall I think we did a good job and came out with a victory."
(On if he has nerves in a playoff game)
"No. If you have jitters then you're going to be a step behind, so just treat it as another game. Obviously everything goes to the next level but you can't think about that. To us, it's just another football game. You've got to execute offensively, defensively and on special teams."
(On how he and Shane Vereen stepped in for injured players)
"It was a great team effort. Whether it was guys going down and another one stepping in, our job (entails) some guy going down and the next guy being able to step in and perform."