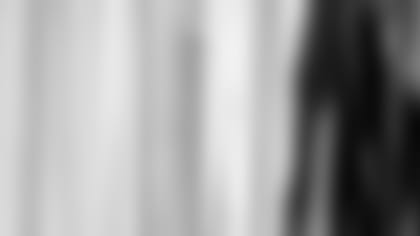 ]()
            New England Patriots quarterback ROHAN DAVEY, Jacksonville Jaguars linebacker JIMMY MC CLAIN, and Buffalo Bills kicker MIKE SHAFER are the NFL Europe League Offensive, Defensive and Special Teams Players of the Week for games played the fifth week of the season (May 1-2), the league announced today.  

Davey threw for 149 yards and four touchdowns, while adding a rushing touchdown to account for all five of Berlin's scores in a 33-29 victory over the Amsterdam Admirals that kept the Thunder undefeated at 5-0. The Patriots' quarterback completed 10 of 17 attempts on Sunday and compiled a passer rating of 127.2, helping Berlin become the fourth team in NFL Europe history to open a season with five consecutive wins.
With half of the season to go, Davey became the sixth player in NFLEL history to be named Offensive Player of the Week three times in one year. The others are QB WILL FURRER (Amsterdam 1996), QB JON KITNA (Barcelona, 1997), QB JONATHAN QUINN (Berlin, 2001), RB MIKE GREEN (Barcelona, 2001) and RB KEN SIMONTON (Scotland, 2003). No player has ever won four awards in a season.
"Rohan Davey is becoming a real leader of our football team," said Thunder head coach RICK LANTZ. "He is doing things extremely well and is making clutch plays. He has been well coached in college and in the NFL. He just needed playing time."
Davey tops NFL Europe this season with a passer rating of 116.3, having completed 66 of 102 passes for 896 yards with 11 touchdowns and three interceptions.
McClain earned Defensive Player of the Week honors for his 11-tackle, one-sack performance in the Scottish Claymores' first victory of the season, a 13-12 win at home against the Rhein Fire on Sunday. The Jaguars' linebacker added one pass defensed for a Scotland defense that held Rhein without a touchdown. He now has 36 tackles on the season, second on the team.
"That ranks right up there as one of the best games I have played during my football career," said McClain of his award-winning performance. "It was good to be at the heart of the defensive effort and to help my team win."
Shafer connected on field goals of 41, 45 and 48 yards to garner Special Teams Player of the Week recognition in Rhein's last-minute defeat. The Bills' kicker was three for three on the day and put the Fire ahead 12-7 with his 41-yarder early in the fourth quarter before Scotland came back for the win.
Mexican wide receiver CARLOS ROSADO, who spent the summer of 2003 in training camp with the New York Jets, was named National Player of the Week after catching six passes for 96 yards and a touchdown in Amsterdam's loss. Rosado's 29-yard touchdown reception from quarterback CLINT STOERNER (Miami) was the first of his seven-year career