Adam Vinatieri kicked a game-winning field goal and the defense allowed just 14 yards passing in the second half as New England rallied to beat Indianapolis 31-28 Sunday.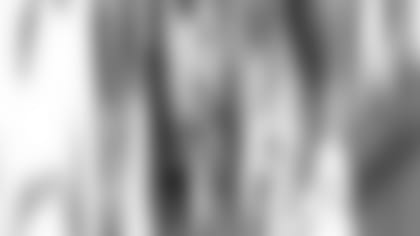 ]()
            Fourth quarter fumble recoveries by Ty Law and Brandon Mitchell and a defensive stand led to 17 points in the final period as New England outscored the Colts 24-0 in the second half. Drew Bledsoe hit tight end Ben Coates for two touchdown passes in the last quarter, and Vinatieri made a 26-yard field goal to cap a highly unlikely comeback.  

Peyton Manning picked the Patriots defense apart in the first half as the Colts stormed out to a 28-7 halftime lead. Wide receiver Marvin Harrison killed the secondary for 100 yards on six receptions, three of them for touchdowns. Chris Carter's first career interception was the lone highlight on defense in the first half.
After halftime, New England performed its best rendition of "Dr. Jekyll and Mr. Hyde" and turned in a monster performance. A vastly improved pass defense held Manning to 4-of-13 for just 14 yards in the second half.
"We came in at halftime and said we had them," Manning said. "It was time to ram it down their throats."
It looked like the Colts had something rammed in their throats, as they choked on offense after the break.
"We made some adjustments with some of the defenses we were calling on things they had a great game plan on," said cornerback Steve Israel. "We can't give ourselves too much credit; we made a lot of mistakes out there and they lightened up their game plan out there in the second half."
The Patriots didn't lighten up on defense. They came up with two fumble recoveries and an interception in the second half, giving them four takeaways for the second straight week.
"What we did today was play a couple of games," said Head Coach Pete Carroll. "We played the first game [in the first half] and we got our butt kicked. We were down in a big hole, but Drew saw the ladder down there. He believed we could win."
Bledsoe made believers of everyone in the stadium by throwing four touchdown passes, three of which came in the second half. With 299 passing yards, he barely missed his second straight 300-yard game. Bledsoe completed passes to 10 different receivers, hitting Terry Glenn for a game-high seven catches and 122 yards.
On the day, Bledsoe was 27-of-45 with four touchdowns. Manning was 18-of-30 for 223 yards, three touchdowns and two interceptions. Harrison tied Glenn's game-high 7 receptions, and he led the Colts with 105 yards and three scores. Rookie Edgerrin James ran 32 times for 118 yards and a touchdown.
Running back Terry Allen sparked New England's long dormant ground game by gaining 74 yards on 15 carries. Allen had 62 rushing yards in the second half, and he averaged 4.9 yards per carry. As a team the Patriots averaged 4 yards per carry, as they had 108 yards on 27 attempts.
"I've said since I've been here that there's not a bunch of guys I'd rather go to war with than these guys right here," said wide receiver Shawn Jefferson, who scored his first touchdown of the year in the first half. "Somehow, someway when our backs are against the wall, we'll always find a way to come out fighting.