With Stephon Gilmore now holding out of mandatory workouts, do you see this progressing poorly or towards a contract extension? I feel like he will get dealt before the season, which hurts our chances for a winning season astronomically. Though, I do feel like teams would offer up some pretty great returns in a potential trade package. Especially for a team in a so-called rebuilding stage. Either way I am okay with it, as long as they give J.C. Jackson his long-term deal that he deserves, and they get a good return on Gilmore. Kaleb Travis
First of all, we don't know for certain that Gilmore was holding out this spring. He may actually have been held out, by the team. Remember, Gilmore tore a quadriceps muscle down in Miami near the end of the last regular season. If a player decides on his own not to show up for mandatory sessions, as the minicamp practices last week were, he is subject to being fined by his team.
We haven't heard that this was the case for Gilmore. It could have been and we just haven't gotten wind of it, but at the same time, it's entirely possible that he's still rehabilitating and the team excused him from appearing. It's important to note as well that he wasn't the only player who wasn't present for some or all of the spring workouts.
Whatever the case, the fact is that Gilmore is in the final year of the five-year pact he signed with New England as a free agent in 2017. And his current health status is a question mark right now, which may temper any potential trade offers the Patriots could receive for him.
Another fact – New England is a much better defense when Gilmore is on the field. And while Jackson has proven a solid complement to Gilmore, the younger corner hasn't yet shown that he can be a bona fide No. 1 player at that position. For all those reasons, I do feel somewhat optimistic about the chances of Gilmore and the Patriots coming to some sort of agreement on a reworked deal before the season gets underway. Erik Scalavino
Two questions for the price of one. Who is our Michael Onwenu out of this draft class, meaning a player that far outplays his draft status and captures a pivotal role on the team this year? Also, is this the year that Gunner Olszewski turns his awesome OTA /minicamp/preseason performances into consistent results on offense during the regular season? Joshua Ferreira
Without actually having seen any of these rookies in full pads yet, I would venture an educated guess that DE Ronnie Perkins could qualify for your "Big Mike" Onwenu Award in 2021. He's a gifted edge rusher at a spot where the Patriots could use an influx of talent.
I, too, am an apologist for Olszewski, but have to admit that he's still in the developmental stage (his All-Pro punt returner status from last year notwithstanding), particularly at wide receiver. He still has work to do in terms of consistency, but he's improved with each year he's been in this program, so, I have high hopes that he can continue that trajectory and be more involved on offense this coming fall. Erik Scalavino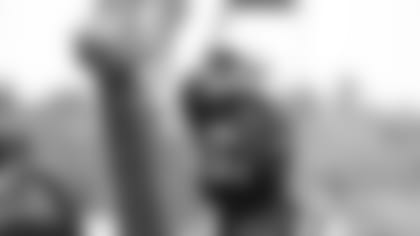 Nick Folk looked solid last season. Does it makes any sense to replace Folk? Matthias Lindner
Given his age – Folk's in his mid-30s – it's remarkable how well he kicked last season. Even so, the club brought in two kickers this spring to compete with him, probably as a safety net in case his aging legs start to tire out. One of those players – Roberto Aguayo – has already been shown the door, leaving just one other kicker, undrafted rookie Quinn Nordin, to challenge Folk this summer. The youngster has a much stronger leg than Folk, but can he be as consistent drilling field goals the way Folk's been since joining the Patriots in 2019? I'd give the edge to Folk at this stage, but Nordin is an intriguing prospect to monitor. Erik Scalavino
With the roster looking very deep at certain spots, do you think someone like [DE Chase] Winovich could be traded and, if so, what do you think could be gotten for him? Len Carmondy
The idea can't be ruled out, for precisely the reason you cited. There's suddenly a logjam of bodies at the edge rusher spot. Winovich also missed nearly all of this spring's practices (presumably with some sort of medical issue, though the exact reason remains unclear), leaving him with some ground to make up come training camp.
I like Winovich and would love to see him be given another opportunity here in New England. It seems he's struggled a bit against the run during his first two seasons and that the team has added some players who might be able to beef up that area. So, it will be tough for Winovich to retain a spot on this year's 53.
I'm not yet ready to assume he's going to be traded and, as already noted, would like him to compete this summer. But he and a handful of other Patriots (Sony Michel, N'Keal Harry?) could be potential trade prospects come August or early September. As always, what their value would be is impossible to predict, but summertime trades often involve player-for-player swaps between teams needed to strengthen certain positions. Something to keep in mind. Erik Scalavino
With the moves at TE, besides helping in the run game, do you see the Patriots getting back into the high-percentage passing game and moving the chains with the dink and dunk offense? I actually believe this will be a strength for Mac Jones and would be a big lift for Cam Newton. With that said, who will be the slot receivers along with some split-out TE looks? Ron Scarlata
Well, considering that this has been their offense for the past two decades, yes. They never really went away from high-percentage passes, they just weren't all that effective at it last season. Hopefully, with some of the new additions at tight end and receiver, that'll change in 2021.
As for who the slot receivers will be, that's going to be a very intriguing training camp battle to watch. Many a job could be up for grabs (pun intended). In fact, there's almost no one who's guaranteed a spot on the wide receiver roster. I'm anxious to see who among this group emerges. Erik Scalavino
Fan from the U.K. here. The Patriots drafted two tight ends last year with relatively high picks, then added two veterans at the same position through free agency this spring. Does this mean that the rookies are likely not to be relied upon? If they do not develop within the next two years, they will likely be wasted picks and seems odd at this stage to write them off already. Paolo Gallipoli
I think it's safe to say that New England was underwhelmed with the production it got from Devin Asiasi and Dalton Keene, the 2020 rookie tight ends to whom you alluded. But even if they'd contributed a bit more last season, the temptation of adding a pair of proven veterans like Hunter Henry and Jonnu Smith would still have proven too irresistible, in my estimation. The Patriots desperately needed talent at tight end, and they've got it now in the two free agents I just mentioned.
Meantime, the jury's still out on Asiasi and Keene. The latter could still prove valuable as a tight end/fullback, while the former had a decent spring, showing up a number of times in a positive way in the passing game. Right now, both 2020 draft choices are still very much in the picture for New England. I wouldn't give up on them just yet. Erik Scalavino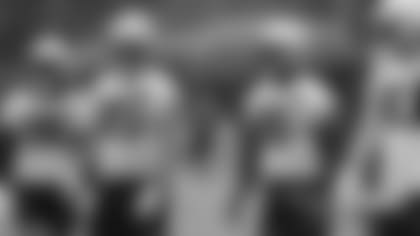 Everyone likes to talk about how Cam Newton didn't perform up to par last season and, yes, predictably he didn't live up to the hype. I watched every game last season and grew more frustrated by the minute more in regards to play-calling more than ever as being uninspiring from Josh McDaniels and am afraid that there is going to be more of the same again this year. Maybe we didn't have some of the needed talent, but how can you write off the tight end importance as he did all of 2020. I mean I doubt they made 25 passes to that position all year. I know things will be different from that position this year, but how do you as the play-caller eliminate a significant area of offense that is league-wide becoming the scoring threat of the top teams in the league? The guys they played were never given a chance to produce. Very poor play calls doomed us last year. What's your take on McDaniels? Dana Kidd
Any criticism of Josh McDaniels as the primary problem with the 2020 Patriots offense is entirely unjustified. Of course, anyone can quibble with a play call here and there, but the OC wasn't the reason this team could move the ball or score points on a regular basis last season. The reason was that they just weren't that talented a roster, particularly at tight end, a group comprised last year of young, inexperienced players.
That position was also plagued with injuries throughout the season and often had only one active tight end for game days – and even that player was often less than full strength. McDaniels had no control over that and can't be blamed for not focusing the offense on the tight ends. Erik Scalavino
Are there any new rules this year for the onside kick? I've heard some interesting ideas offered. Thank you. Ted Keller
There has been an adjustment to the onside kick rule, but not quite as dramatic as some had hoped. I assume you're alluding, Ted, to the 4th-and-15-type proposals that have been submitted by a few clubs the past few years? Where a kicking team would have the option of trying to convert a 15-yard first down with an offensive play in order to keep possession of the ball, instead of trying for an onside kick? I believe John Elway and the Broncos were the first to suggest this back in 2019, and since then, Philadelphia and perhaps another team or two jumped on that bandwagon with very similar ideas.
None of them went very far beyond the discussion stage, however. What did pass this year, though, was a one-year experiment to help increase kicking teams odds of recovering onside kicks. Receiving teams previously could put all 11 players with the so-called "setup zone" – the first 25 yards from the kickoff spot. In 2020, only three of 67 onside kick attempts were successful. So, in 2021, only nine receiving team players will be allowed in the setup zone. Time will tell if this gives the kicking team any sort of advantage, and if so, whether the experiment will last beyond 2021. Erik Scalavino
Would Ernie Adams be eligible for the Patriots Hall of Fame? Seems like he played a pretty integral role for the team while he was here. Thoughts on if he can or should? And possibly other names that should deserve recognition in the Hall? Thanks. Ashton Stelljes
Yes, Adams would be eligible as a contributor. Almost anyone in the organization who wasn't a player or coach could be inducted into the Hall in this fashion (see longtime radio play-by-play voice, the late Gil Santos, as an example). However, since it's extremely difficult to quantify exactly what Adams did during his two-plus decades with the club, and even in his retirement he's loathe to give many details about it, it seems unlikely that he'll ever nominated.
I'll give you a name, though, of someone whose decades-long career with the club deserves legitimate consideration: Dante Scarnecchia. Great guy, fantastic coach at a number of positions (mostly offensive line), and had a proven track record of building successful offensive lines and developing raw talent. He, in my estimation, would and should eventually be a natural nominee. Erik Scalavino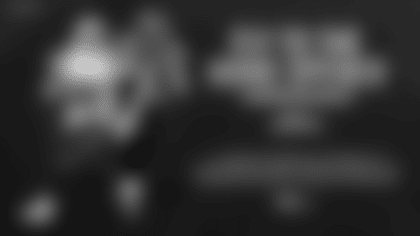 Home Opener Sweepstakes
Enter to win two tickets to the home opener and two JetBlue flights.