Linebacker Jerod Mayo (51) tackles running back Ray Rice of the Baltimore Ravens.


As is often the case with NFL preseason openers, some plays turned heads Thursday night at Gillette Stadium while others just turned stomachs.
"I think that was a good learning experience for us," Patriots' head coach Bill Belichicksaid following New England's 16-15 loss to Baltimore. "We could've done a lot of things better, but we've got some positives to work with.
"We'll come in (Friday) and try to correct those mistakes."
With most of their regular starters watching from the sidelines, including quarterback Tom Brady, the Patriots emptied their bench Thursday and gave their primary backups a chance to audition for a spot on the final 53-man roster.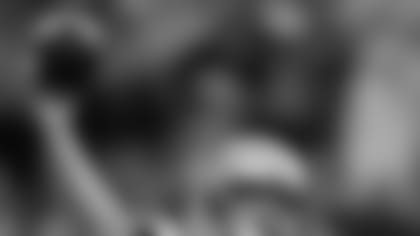 ]()"For a lot of us, it was our first time out there, so we wanted to bring some energy," said rookie quarterback Kevin O'Connell, who threw for 57 yards. "All you can ask for when you get in there is to have a chance to win. Hopefully, we'll get that situation again and we'll be able to attack next time."
Some seized the moment, while the rest enter the upcoming week in desperate need of a tune-up. Here's a look at the good, the bad and the ugly from Thursday's preseason opener:
Jerod Mayomade a positive first impression in his NFL debut. Starting at inside linebacker next to Tedy Bruschi, Mayo locked horns with fellow rookie Ray Rice and stuffed the Ravens' running back on a draw play early in the first quarter for a two-yard gain. The two crossed paths again on Baltimore's next drive, with Mayo knocking Rice's helmet off on a sweep toward the left sideline.
Give credit to New England's secondary as well. With Rodney Harrison, James Sandersand Ellis Hobbsout of action, the makeshift lineup of rookie Terrence Wheatley, veteran Tank Williamsand Lewis Sandersheld its own against the Ravens.
Wheatley and Williams contributed to a strip sack and subsequent fumble recovery in the opening quarter, providing tight coverage in the secondary that forced Baltimore quarterback Kyle Boller to scramble on 3rd-and-4 from his own 44. Adalius Thomascaught him from behind to knock the ball loose, and Ty Warrenrecovered it at the original line of scrimmage. Later in the half, Sanders stuck with Yamon Figures on a post route and batted away Boller's pass at the 20-yard line.
A second-round pick from Colorado, Wheatley also showed up on a few running plays – a strong display of versatility as he battles veteran Fernando Bryantfor a starting role opposite Hobbs in the defensive backfield.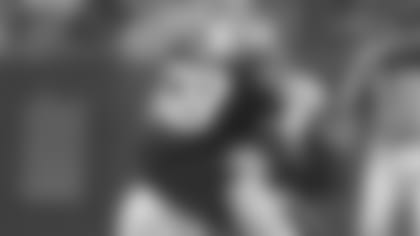 ]()With Mike Vrabelstill working his way back into playing shape, third-year linebacker Pierre Woodsstarted on the outside and took advantage of his playing time. The former Michigan Wolverine stuffed Rice for a loss in the opening quarter and continued his solid play throughout the night, capping a productive debut with a sack and fumble recovery on backup quarterback Joe Flacco in the fourth quarter.
Quarterback Matt Gutierrez entered the game in the second quarter in relief of Matt Casseland left as the early front-runner to win the role as New England's primary backup. Gutierrez had his ups and downs, but finished 10-of-16 for 76 yards despite a fumble and an interception. He made quick decisions in the pocket and also looked comfortable throwing on the run when the pocket collapsed, while O'Connell established himself as the best athlete among the three quarterbacks.
Not to be outdone, veteran running back LaMont Jordantook a major step toward more playing time with a game-high 76 yards on 19 carries, including a 1-yard touchdown run in the fourth quarter. Kicker Stephen Gostkowskihit all three of his field-goal attempts, including a 44-yarder in the third quarter, and rookie linebacker Shawn Crablerecorded the first interception of his career in the opening half after failing to pick off a single pass in four years at Michigan.
Chad Jackson's push for a roster spot hit a speed bump as the oft-injured wideout finished with only one catch and wound up on the receiving end of two tongue-lashings for allegedly running the wrong route.
Jackson stumbled early and often, falling to the ground after getting his feet tangled on his first route, and getting popped by linebacker Jarrett Johnson on an attempted screen pass at the end of New England's opening drive.
The struggles continued in the second quarter when he and quarterback Matt Casselgot crossed up on a post route that resulted in an interception. Later in the half, Jackson failed to haul in a pass from Cassel on a quick slant over the middle, drawing the ire of the Patriots' third-year backup on his way to the sideline.
New England's special teams' coverage suffered two major breakdowns resulting in positive field position for the Ravens. Williams and linebacker Eric Alexandermissed tackles on a punt return by Figurs in the second quarter and Ray Ventroneand Matthew Slatergot wiped out on hard-hitting blocks, allowing Baltimore's second-year receiver to reach the 2-yard line on a 52-yard return. The Ravens scored two plays later to grab a 10-lead. New England's field-goal unit also gaffed at the end of the drive with Crable drawing a penalty as the 12th man on the field during the extra point. Figurs struck again toward the end of the half on a 48-yard kickoff return, setting up a 44-yard field goal by Matt Stover.
Injuries to Williams and wide receiver Sam Aikenalso put a black eye on New England's night. Williams hurt his knee during Figurs' long kickoff return and Aiken left with a similar injury while covering a punt following the Patriots' opening drive. Aiken has been auditioning for a role on special teams while Williams has shown versatility as a linebacker and safety, so both injuries could cripple New England's depth chart if either player misses an extended amount of time. Slater failed to showcase his trademark explosiveness on special teams Thursday, returning four kickoffs for an average of 23 yards.
Cassel struggled in his opening audition as Tom Brady's backup, finishing 1-for-4 with an interception on three offensive series. Granted, the Patriots entered the game without the right side of their offensive line – along with wide receivers Randy Mossand Wes Welker– but Cassel did little to distinguish himself among the competition.
On the second play of New England's second drive, he and Jackson got crossed up in a clear case of miscommunication. Jackson cut to the inside on a post route, but Cassel threw underneath, resulting in an easy interception for cornerback Fabian Washington.
Though it's hard to tell who erred on the play, Cassel immediately barked at Jackson shortly after the whistle. Cassel's struggles continued on the following drive as he slipped to the ground while rolling out of the pocket on third down and dropped to his knees for an easy sack, eliciting a chorus of boos from the frustrated crowd. The fourth-year backup threw for a meager 11 yards.
The offensive line also deserves a share of the blame for Cassel's struggles. With career backups Wesley Britt(right tackle) and Billy Yates(right guard) cracking the lineup due to an influx of injuries, Thursday's starters offered little resistance to Baltimore's front seven, though most of the problems occurred in the second quarter. Laurence Maroneyfinished with only six yards on six carries, and Gutierrez spent most of his night either backpedaling from the oncoming pressure or rolling out of the pocket to escape danger.
Aside from protection problems, the line also committed three first-half penalties, including holding on Yates and a flag on backup Dan Connollyas an ineligible receiver. Britt also got whistled for holding at the start of the second quarter, resulting in a loss of 10 yards following a dropped pass by Ventrone. The offensive line allowed four sacks and also broke down on a two-point conversion attempt in the fourth quarter when Brendon Ayanbadejo batted down O'Connell's pass to Ventrone, which would've given New England the lead.
Wide receiver C.J. Jonesbelongs on this list, too, after botching a pair of punt returns in the second half. Jones inexplicably fielded a punt at his own 3-yard line and wound up getting tackled at the 2 on his first attempt in the fourth quarter. With 4:55 to go and the Patriots trailing by a point, Jones fumbled Sam Koch's punt, giving Baltimore the ball at New England's 18-yard line. The Ravens ran out the clock to end the game.