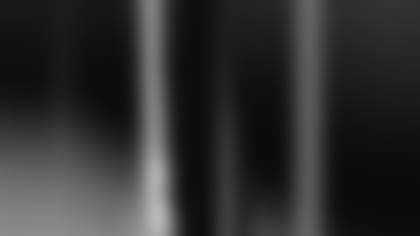 ]()
            With injuries leaving the receiving corps thin, the Patriots signed veteran J.J. Stokes on Tuesday. Stokes was in his ninth year and first with Jacksonville when he was let go last week to make room for Kevin Johnson, who the Jaguars claimed off waivers.  

Stokes spent the first eight years of his career with San Francisco where he enjoyed marginal success. The 6-4, 225-pounder was the 10th overall selection by the 49ers in 1995 but never lived up to that lofty billing. His best season was 1998 when he established career highs with 63 catches for 770 yards and eight touchdowns.
But since then he caught more than 34 passes in a season just once (54 in 2001), although with 30 career touchdowns he remained a legitimate red zone target. In nine games with the Jags this season, Stokes had 13 catches for 116 yards and no touchdowns. When Cleveland put Johnson on waivers, Jacksonville put a claim in and eventually made Stokes expendable.
The injury bug that has plagued the Patriots throughout the season has hit the wide receiver position particularly hard recently. David Patten underwent knee surgery two weeks ago and was placed on injured reserve. Then Troy Brown suffered a leg injury and was forced to sit out Sunday night's 12-0 win over Dallas. During the Cowboys game, second-year man David Givens was shaken up with a leg injury and didn't play in the second half.
That left the offense with Deion Branch, rookie Bethel Johnson and practice squad alum Jamin Elliott as healthy receivers. Elliott spent the entire season on the practice squad before being activated just prior to the Dallas game. The Patriots also put rookie Chas Gessner on the active roster last week but he was inactive against the Cowboys. Gessner was waived on Tuesday but re-signed to the practice squad after spending the first 10 weeks on the physically unable to perform list.
Stokes should provide a veteran presence and some depth at receiver as the Patriots recover from their latest set of injuries. The former UCLA standout started 66 of his 120 career games and has 340 catches for 4,245 yards and 30 touchdowns.