When the Patriots were playing out the regular season to the tune of a 14-2 record and home-field advantage throughout the AFC playoffs they were probably considering the notion that January playoff games taking place at Gillette Stadium would give the team a distinct advantage. Since 1993 New England has an 8-1 record in games played when the kickoff temperature is below 32 degrees, including a 2-0 mark in home playoff games. So rooting for a little cold weather to blow through Foxboro for the playoffs would be understandable.
Well, you know what they about being careful what you wish for. Saturday night's forecast now calls for game-time temperatures in the single digits and a wind chills that will make it feel much colder. There isn't any snow in the forecast, but these extremely low temperatures have the Patriots and fans preparing for what could be another very memorable weather-related playoff game.
But while the Patriots will certainly have an advantage based on the fact that they are preparing in the cold and will be in a comfortable home environment, both sides will have to deal with the frigid temperatures and the effects that it could have on the action.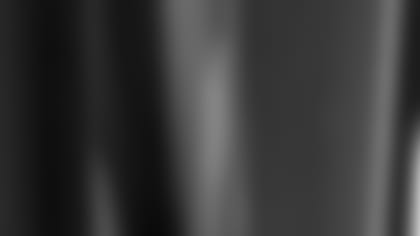 ]()
            "I think starting with ball handling and turnovers, that can be a big factor," Patriots Head Coach Bill Belichick said of preparing for the cold. "Sometimes the ball is tougher to handle, just with the conditions. Footing can be an issue, depending on how the surface plays. In the end the execution…I think really a lot of it is the same. But depending on your substitution pattern and players being able to stay warm and stay loose and be effective going in the game, all that stuff adds up and certainly taking care of the ball and handling the ball is important, not just offensively but in the kicking game as well. I'd say those are some of the factors, if you watched a high school game in cold weather you'd still be talking about a lot of the same things."  

Reports out of Tennessee today indicated that the Titans are taking a number of measures to prepare for the extreme cold. A story in today's Tennessean reported that the Titans, a team that lost it's last two games played in temperatures below 32 degrees in 2001 and is 3-3 since 1998 in such games, will be practicing at night to get acclimated to Saturday's later kickoff time and colder temperatures. The team will also bring a number of extra trunks of winter gear with it north to New England.
"Look we all feel great now and if you walk out into that element then you are going to feel a little bit differently," Belichick said when asked about the Titans' night practice today. "That's just the way it is. I think that at this point everybody has played in those conditions at one time or another. I don't think that is going to be a big factor. I'm sure Jeff's doing what is best for his football team. That's what he should do. Not everybody does it the same way. There are a lot of different ways to approach your practice schedule and your routine. There are a lot of different ways to get it done."
The players have different ways to dealing with prospect of the frigid temperatures as well. While the Tennessee offensive linemen have a long-standing tradition of not wearing extra clothing for late-season games, those in the New England locker room have no problem dressing for the cold occasion.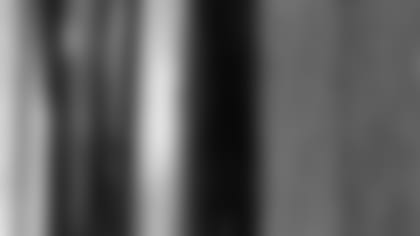 ]()
            "Can you prepare for it? Yeah, put on some clothes," running back Antowain Smith said of the cold. "Once you are out there in heat of the moment running around you are going to work up some body heat. So the cold is going to really be a non-factor. You have to do what you need to do on the sideline to stay warm to make sure that when you go out there you don't have any pulls once you go back on the field. The main thing is we know it is going to be cold. We've played in cold weather before. We just have to go out there put that in the back of our mind and just concentrate on what we need to do.  

"When it's cold the ball is a little slicker. It's a little bit harder. So the main thing is you just have to concentrate on trying to take care of the ball. Squeeze it just a little bit tighter, but at the same time don't let it take away from what you are out there trying to do. The main thing is to just go out there and execute the play that is being called."
"We practice outside every day and sometimes it is colder, sometimes it's raining, sometimes it's snowing," safety Rodney Harrison said. "We are definitely mentally prepared. At least we are here. At least we are getting used to it. At least we have an opportunity to play in it and practice in it. So I don't think it's a concern for us."
Harrison also believes the Patriots will get a boost from the home fans that will be braving the cold with the players.
"It's great," Harrison said of coming out of the tunnel of Gillette Stadium in the cold weather to start a game. "It gives you an awesome feeling because it's cold outside. These fans, they are sacrificing sitting out there in zero degree weather, throwing snow and just rooting for you and it really makes you want to play even harder."
Other players prefer to just put the projected arctic conditions out of mind.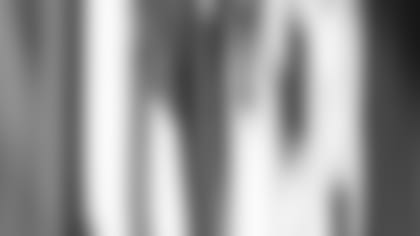 ]()
            "I haven't even really thought about it yet," tight end **Christian Fauria**, a native of California, said. "I've learned over time to just try and approach it as I would any normal day because I think the more that you start thinking about, 'Oh, it's so cold. The ball is going to hurt,' I think you start thinking too much and that's when bad things happen. So for me, in my head, I am just playing in California. It's about 75 degrees. The wind is blowing off the shore. So I am not going to get caught up in the whole weather thing."  

In a first for the season, and as had been expected, the Patriots did not list a single player on Wednesday's injury report. Belichick had said on Tuesday that he expected everybody to practice this week. … After a very physical battle on Wild Card Weekend with the Ravens, the Titans listed eight players on the injury report including quarterback Steve McNair and running back Eddie George. Tennessee listed linebacker/long snapper Ken Amato (ankle/hamstring), wide receiver Eddie Berlin (concussion), linebacker Rocky Calmus (leg), George (shoulder/ankle), running back Robert Holcombe (hamstring), McNair (ankle/calf), cornerback Samari Rolle (concussion) and wide receiver Jake Schifino (lower leg) all as questionable for Saturday night's game. Holcombe, Calmus, Schifino and Berlin were all inactive for last Saturday's game in Baltimore. … Patriots defensive co-captain and All-Pro safety Rodney Harrison isn't worried about he and his teammates suffering a letdown or losing any momentum after the team's well-deserved week off. "Of course there is not a let down," Harrison said Wednesday. "We are fully prepared. We've rested. We've worked hard. We've been in here every morning at six o'clock working hard in the weight room. So we are definitely not taking anything for granted. We know that they are a great team. We know how good a football team they are. We are not taking them for granted. If anything we are probably giving them a lot more publicity than probably what they deserve." … Count Richard Seymour as one who is excited for the bright lights and media spotlight of postseason action to begin, his second trip to the playoffs in his first three years in the league. "[If] you want to be known and you want to be famous, play well in these type of games and everyone will know who you are," Seymour said. … Harrison also believes that despite the injury report, the media is giving a little too much attention to the injured Tennessee offensive players. "If those guys are so hurt why are they still in there," Harrison questioned? "You see McNair running around. He may be gimping, but everybody is gimping at this point and time in the year. So I put no stock in them saying that he's banged up, he's hurt or Eddie George coming with a dislocated shoulder. We are all banged up to a certain extent. So if you are out there you are pretty much healthy. No one makes excuses. So we will be ready for a healthy Eddie George and a healthy Steve McNair.