FOXBOROUGH, Mass. - The New England Patriots entered into the 2004 season with very few questions regarding their special teams units. Head coach Bill Belichick has long stressed the importance of the sometimes overlooked third phase of the game, and the Patriots have often excelled on special teams.
The Patriots kicking game - with kicker Adam Vinatieri, punter Josh Miller and long snapper Lonie Paxton - was a strength in 2004. Vinatieri had a career year in his ninth pro season, missing just two of his 33 field goals and performing well on kickoffs. Miller, who signed as a free agent in March, proved to be a capable replacement for Ken Walter in both punting and holding duties. Paxton completed his fourth season as the Patriots long snapper, handling every snap of the season without incident.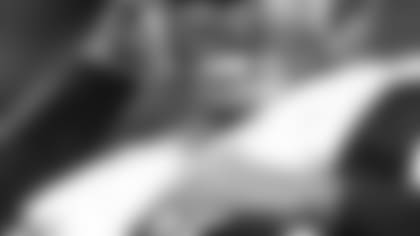 ]()Vinatieri [news] had a remarkable season in 2004, leading the NFL with a career-high 141 points en route to his second Pro Bowl appearance. He set a single-season career high and franchise record by connecting on 93.9 percent (31-for-33) of his field goals and now ranks fifth among the league's all-time most accurate kickers (82.1 percent). Vinatieri reached double digits in scoring on six different occasions this season, including a career-high 17 points against Buffalo on Nov. 14. He was named the AFC Special Teams Player of the Month for November, after converted 14-of-14 field goal attempts and 10-of-10 extra points for a total of 52 points over the four-game span, not to mention his first career touchdown pass on a fake field goal against St. Louis. Vinatieri also put himself in team record books by converting the second-most field goals (31) and PATs (48) in a single season.
In addition to now holding the franchise record most field goals (243), Vinatieri's efforts in 2004 gave him 1,058 career points, making him the second-leading scorer in franchise history behind Gino Cappelletti (1,130).
Miller provided a significant upgrade at punter as the Patriots finished with their highest average yards-per-punt (42.0) since the 2000 season. Signed during the offseason after spending his first eight pro seasons in Pittsburgh, Miller had 56 punts for 2,350 yards, ranking ninth in the AFC in average and 14th overall in net average (33.7-yards per punt). Known as a directional punter and for his ability to land the ball inside the opponent's 20-yard line, Miller had 19 punts downed inside the 20 this season with just five touchbacks. His best games came against the New York Jets on Oct. 24 - when he landed all three punts inside the 20-yard line in the Patriots 13-7 win - and Cincinnati on Dec. 12, when he punted three times for 162 yards (54.0 average), including a season-best 69-yard kick.
Miller, 34, is signed through 2008 as part of a five-year, $5 million contract.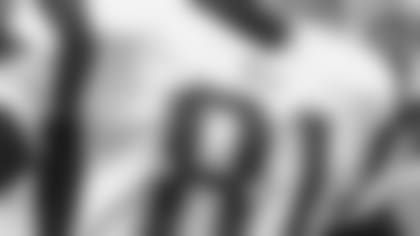 ]()The return games had far different degrees of success this season. The Patriots finished ninth in the NFL in kickoff return average at 23.3-yards per return with Bethel Johnson as the team's primary return option. Johnson returned 41 kickoffs for 1,106 yards and one touchdown, ranking fourth in the AFC with a 24.8-yard kickoff return average. Johnson, who led the AFC in the category last season with a 28.2-yard average as a rookie, also recorded his second career kickoff return for a touchdown with a 93-yard return against Cleveland in Week 13. One of the fastest Patriots, he appears entrenched in the kickoff return role as he works his way into the lineup on offense.
The punt return game was a different story. The Patriots ranked 29th in the NFL in punt returns in 2004, averaging just 5.9-yards per return. With wide receiver Troy Brown, the first option on punt returns, and running back Kevin Faulk both forced out by injuries for different stretches, the Patriots finished below 10.0-yards per return for the third consecutive season. The punt return game was one area Belichick was vocal with his displeasure during the season. He may have tipped his hand in the season finale when Johnson took over the role and responded with an 86-yard return that was later called back by penalty against the 49ers. With the return of Brown in question, it clearly represents an area that needs improvement from 2004. There will be open competition to fill that role next season.
To put it mildly, the Patriots struggled in both areas of kick coverage in 2004. They finished the season ranked 28th overall in both kickoff return and punt return average allowed, despite having to rely on several veterans and starting players on both coverage units. They allowed two touchdowns via return - both to the Buffalo Bills - including a 98-yard kickoff return in Week 4 and a 70-yard punt return in Week 10. Larry Izzo, the Patriots special teams captain who was voted to his third Pro Bowl following the season, led the team with 28 special teams tackles. Tully Banta-Cain (23), Don Davis (19) and rookie Dexter Reid (17) were also valuable members of the coverage units. Although the problems in this area appeared to remedy themselves by the end of the season, it remains an area of concern next season.
Position Analysis: In Vinatieri, Miller and Paxton, the Patriots have an excellent trio of specialists in the kicking game. All three players are veterans and should remain in Patriots uniforms for the foreseeable future. Johnson is effective on kickoff returns on most occasions and is a big-play threat on every return. The biggest concern is in punt returns, where the team may need to find an heir apparent to Brown. If the coaching staff isn't convinced Johnson can also contribute in that role, a search for Brown's replacement will take place during the spring and summer. The team had a revolving door of players on both special teams coverage units, forcing it to rely heavily on starters in those roles. The coverage improved when several key reserves returned to health, but it was an area that lacked consistency and allowed big plays too often.