New England's agenda for this bye week before the Super Bowl is coming more into focus.
Today at noon, head coach Bill Belichick will speak to the media via conference call. There are usually three members of the coaching staff and front office who join these calls, but it will just be Belichick this week. I'll update this post later with anything newsworthy that we learn from that call.
We've also been told that Patriots players have not only today off, but tomorrow as well. They'll need the rest because the 10 days after that will be manic, as the days before a Super Bowl always are.
The Patriots will return to the practice field on Thursday and Friday, for sure, with Saturday's schedule still to be determined. However, we're told the plan is for the Patriots to practice inside the Dana-Farber Field House, presumably to begin getting used to the indoor conditions they'll be facing at Lucas Oil Stadium.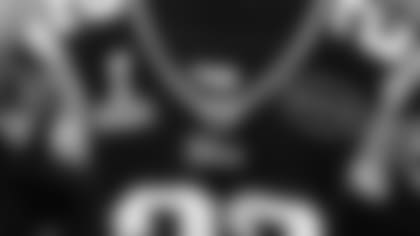 PFW will cover this week like a normal game week: PFW in Progress radio shows beginning today at noon (and the rest of the patriots.com radio lineup thereafter: John Rooke's Playbook and the Pete Sheppard Show), player interview and practice updates on the blog on Thursday, Friday, and maybe Saturday, and there should be a new PFW TV episode airing Thursday night at 7:30 on CSNNE, as usual.
Sunday, Gillette Stadium will host a send-off rally for the team before it departs for Indianapolis (details still to be finalized). The Giants, we're hearing, will arrive in Indianapolis next Monday, just like they did at the last Super Bowl in Arizona. I'm guessing that's because they returned from San Francisco so late (6:30 yesterday morning) and had yesterday off, so they need the extra day to catch up. I wouldn't be surprised, though, if they're feeling just a bit superstitious, considering how well it worked for them last time.
In any event, we're one week away from that annual circus known as Super Bowl Media Day — the official kickoff of the week of coverage leading up to the Super Bowl. At that unique event, the players will be wearing their game day jerseys. The above photo is rookie running back Stevan Ridley's. You can see that the Patriots will continue to wear their MHK patches on the left side, with the Super Bowl XLVI logo on the other.