… The chilliest day of the year in New England, with temps only in the 20s, despite abundant sunshine. The Patriots went outside on the Gillette Stadium game field for the first practice of their playoff bye week. The session was held, with players in shells, helmets, and sweats.
… QB Tom Brady (left shoulder), WR Wes Welker (unknown, but took a shot to the ribs during the Bills game), LG Logan Mankins (left knee), right tackle Sebastian Vollmer (back/right foot), and rookie o-lineman Marcus Cannon (unknown) were not on the field for the start of today's session. With no game this weekend, there will be no official injury report released, so, we likely won't know the reasons for their absences until next week.
… Coming off the win over Buffalo in the regular season finale, Practice Players of the Week jerseys were assigned to: OL Nick McDonald, WR Tiquan Underwood, CB Antwaun Molden, and practice squad LBs Markell Carter and Mike Rivera.
… The Patriots made a couple of roster moves today, cutting practice squad tight end Garrett Mills and filling that spot with wide receiver Britt Davis. The 25-year-old is a first-year player from Northern Illinois is 6-3, 205. He originally entered the NFL as a rookie free agent with the New York Jets in 2009 and spent part of that year on the New York practice squad. He was with the Jets and Broncos last season before being released by Denver this past training camp.
… Player interviews are scheduled to take place beginning at 4 o'clock Eastern today. Check back here later for updates.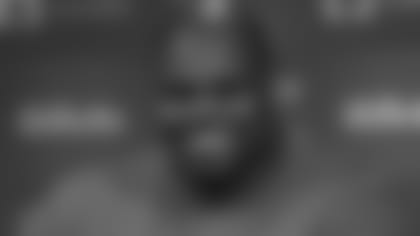 … Quite an active interview period in today's Patriots locker room, headlined by d-tackle/co-captain Vince Wilfork. He addressed his team's main problem this season — slow starts. "The character of this team is amazing. We haven't had a team like this in awhile," he declared. "With this team, I love the odds. Being down 14, 21 points and being able to pull those games out, shows you a lot about this team." That said, Wilfork admitted that tops on the list of improvements the Patriots need to make for the playoffs is starting games faster. "We have to start fast. Being down 21 points in the playoffs, you don't want to be there."
… Fellow special teams co-captain Matthew Slater echoed Wilfork's sentiments about needing to shake whatever doldrums are causing these lethargic beginnings. "Even though it's late in the season, there's a lot of room for us to improve and we have to take advantage of this [bye week] — physically, getting good work in, then the days we do have off, getting rest. Hopefully, that'll give us a little advantage. We know if we do [start slow in the playoffs], we'll be done. The teams we're going to be playing now, they're all good. If we put ourselves in that position, we can't expect to continue to win games. With the seeding and home-field, we have to take advantage of it. We have to have a sense of urgency, and it starts today, because this time of year, the mistakes will kill you. Urgency and attention to detail. That's the difference between winning and losing."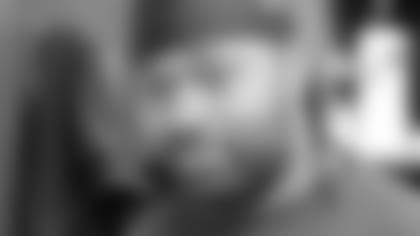 … One suggestion for starting fast came this week in Bill Belichick's press conference. Our own Paul Perillo asked about the coin toss, which, when the Patriots win it, they usually defer to the second half, meaning their defense is on the field first. The head coach said the decision is made based on game conditions each week, even though it appears that New England's default option is to defer. Would taking the ball to start the game be a way of jump-starting the offense and possibly giving the defense the rare treat of taking the field with a lead in the first quarter? "It really doesn't matter to me," linebacker/co-captain Jerod Mayo maintained. "Anything [Belichick] wants to do, based on conditions, that's what we'll do. If they get the ball first or we're on the field first, it doesn't matter." Mayo did reveal that Wilfork is the player who gets to call the toss when the Patriots get that honor, based on his seniority.
… DB/co-captain Devin McCourty was asked about his significant playing time at safety versus the Bills last week and whether he foresees more of that in his future. "I think the focus is just be a football player," he responded. "The majority of guys on this football team are football players before anything else, no matter what position you see them at. You see guys on our team all over the field. Sometimes you see Julian [Edelman] line up at receiver, sometimes on defense." So, has he asked the coaching staff for some reps on offense? "If the coaches want me to, I'll do it," McCourty laughed.