The innovation of Patriots fans never ceases to amaze when it comes to their support of their team. That is certainly the case for Glen DeCecco and his "fan van."
Born out of the want and need to enhance the tailgating experience, DeCecco purchased a used van in 2017 and took to building a tribute to the Patriots on wheels. DeCecco attends every Patriots home game, and after a particularly brutal slushy and snowy New England game day, the idea was born.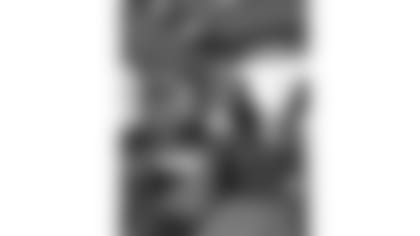 "In addition to the unpredictability of New England weather, it evolved [to] how can we take it to the next step. Originally, back in the beginning it was grilling out of the trunk of a SUV with no cover, just a charcoal grill with hamburgers and hotdogs open fire pits and a hope that the weather will hold out," he said. "As I progressed from a novice tailgater, the next step was pop-up canopies with sides, propane heat, advanced menu, TV and a small generator to watch the pre-games and to follow the games afterwards. Then going to the next level but not only just wearing your colors into the stadium but taking it to the road."
Thus, the "fan van" was born. Over the last three years, it has been a "labor of love" for DeCecco to turn this used van into a mobile Patriots shrine, including a turf ceiling with a hand-painted field. In typical years, when DeCecco is tailgating in his usual spot, the fan van usually draws a crowd.
"When people come over they take pictures in it. I've had people from Europe to South America come by, as well as all over the country come by. I add on or take something away almost every year ... it's a sickness. I can't stop," he said with a laugh.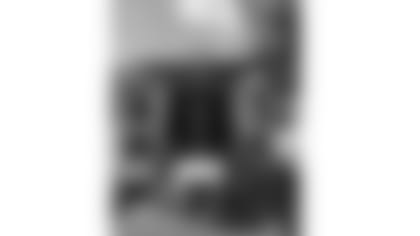 Even though DeCecco isn't spending his Sunday afternoons tailgating in the parking lots of Gillette Stadium, he is taking the fan van on the road to keep it running, as well as making some more updates in hopes that he can park it in Foxborough sooner rather than later. This difficult year may look different than any other, but DeCecco and Patriots fans from all over the world are still staying connected.
In 2020, when people are physically and socially isolated more than ever, that connection has become invaluable.
"It's all about football and sport. The camaraderie that goes with being a team and getting behind something and just a passion, all having the same passion regardless of where you live or come up or where you grow up or the culture's you have," DeCecco said. "It just wipes that out and you're all just Patriots. That's how I see it. We're all New England Patriots."
If you or someone you know goes above and beyond as a Patriots fan, has a unique collection or shows their team pride in a special way, we want to hear about it! Email us at Lifestyle@Patriots.com!