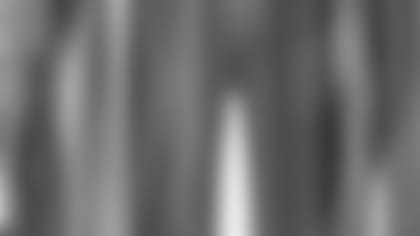 ]()
            According to a report in Sunday's *New Orleans Times-Picayune*, the Patriots and Saints have agreed to terms on the much-rumored trade for New England franchise safety Tebucky Jones. Citing unidentified league sources the paper says the Saints will send both a third and a seventh-round pick in this month's draft as well as a fourth-round pick in next year's draft to the Patriots in exchange for the five-year veteran free safety.  

New Orleans has two selections in both the third, numbers 78 and 86, and seventh, numbers 231 and 239, rounds of this year's draft. The report could not specify exactly which picks would be involved in the trade.
The two sides have reportedly been discussing a trade for the former first-round pick out of Syracuse dating back to the NFL Owner's meetings. Reports have indicated that New England initially sought a second-round draft pick as compensation for the safety, and the talks stalled when New Orleans balked at those demands. Talks reheated earlier this week when the Saints added multiple picks to their offer.
Jones currently bears the Patriots franchise tag, accompanied with a one-year $3.043 million salary offer for 2003. Speculation grew that New England would seek to trade one of its safeties, likely Jones, after the team could not sign the veteran to a long-term deal prior to the start of free agency. Including veteran Pro Bowler Lawyer Milloy and newly signed free agent Rodney Harrison, the Patriots would have entered 2003 with more than $10 million of the $75 million salary cap allotted for three safeties were Jones to remain on the roster.
]()
            Previous reports have indicated that Jones' agent, Gary Wichard, has already reached an agreement on a long-term deal for his client in New Orleans should the trade between the two teams come to fruition.  

Should the trade go through as reported, New England would have 13 selections in the upcoming April 26-27 NFL draft, including two picks in the first, third, fourth and fifth rounds, one pick in the second and sixth rounds, and three selections in the seventh round.
According to the report the trade is expected to be officially announced on Monday. A call to the New England PR department for comment Sunday morning was not immediately returned