Heading into his fourth NFL season, Patriots backup quarterback Ryan Mallett is in the final year of his rookie contract.
Over the course of the last three seasons the former third-round pick out of Arkansas has completed a grand total of one pass in a regular season game. He did not even attempt a single pass last fall.
Still, he's probably at a bit of a career crossroads in 2014 in New England, and this past weekend Mallett's name was thrown around quite a bit in reports involving a potential trade.
According to a slew of published/internet reports out of New England – citing league sources – the Houston Texans have discussed a possible trade for Mallett.
Leading the charge of reports, MassLive.com wrote the Texans "have expressed interest in acquiring Mallett, according to a league source. However, the source also noted that nothing is definite and classified the current level of involvement as 'talk.'"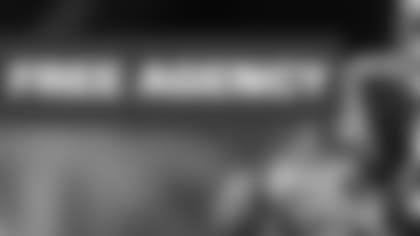 PREPPING FOR FREE AGENCY
Get caught up on who the Patriots free agents are and the top free agents the team could target.

But no sooner had the reports been percolating through the Boston media than well-respected and tied-in Texans Houston Chronicle beat writer John McClain shot down the trade notion. "They won't be trading for Ryan Mallet," McClain wrote on Twitter, apparently in response to the reports from New England media.
There is no doubt that O'Brien has a solid idea of what Mallett's strengths and weaknesses are – even though he hasn't coached him since 2011, the quarterback's rookie season – but no one really knows whether that would actually make the coach more or less inclined to trade for the strong-armed passer.
Houston has the first overall pick in May's draft and could be looking to snag a franchise quarterback in that spot. If no player is to O'Brien's liking for that pick, he'd then have to decide whether to stick with a guy currently on his roster – Matt Schaub, Case Keenum or T.J. Yates – or try adding a guy with a later pick or through trade/free agency.
From the Patriots perspective, with Mallett entering the final year of his contract now would theoretically be an ideal time to try to swap him for an asset before he's set to be a free agent next spring. Of course with his limited playing time and still inconsistent preseason play, the team might have a hard time trying to recoup even its third-round pick in a deal.
More realistically Mallett may have to play out the season as Tom Brady's backup once again and let his NFL future play itself out over the next year.
What would you do with Ryan Mallett at this point? What do you expect the Patriots to do with Mallett? Let us know with a comment below!