While New England's needs on offense may not be nearly as grand as those on the defensive side of the ball, there is still potential for personnel turnover on the Tom Brady-led attack.
Free agency and potential retirements are a major consideration when assessing the Patriots offensive personnel. Along the offensive line, Pro Bowl guard Brian Waters acknowledged after the Super Bowl loss that he might consider retirement after 12 very impressive NFL seasons. Left tackle Matt Light, coming off arguably his best season protecting Brady's blindside, is also reportedly entertaining the idea of calling it a career. Free agent running back Kevin Faulk is also likely to have played his last game in New England.
In terms of free agency, the Patriots have a number of key offensive players ready to hit the open market. Obviously atop that list is Wes Welker. Though a franchise tag could prevent the NFL's most productive receptions machine from hitting open waters, his future in New England is still somewhat in doubt at this point. Former Pro Bowl center Dan Koppen and key interior line fill-in Dan Connolly are also scheduled to be free agents when the new league year starts March 13.
So the question is a simple one. Considering all the talent currently on the roster as well as potential departures through free agency and retirement heading into the 2012 offseason -- What is the Patriots biggest offensive need?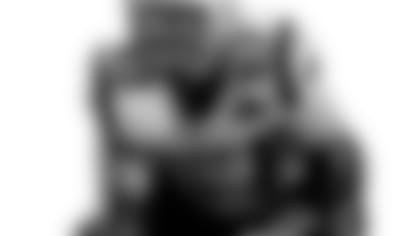 Andy Hart says, "Offensive line..."**
A year after using its top pick on tackle Nate Solder, New England may need to look at the offensive line relatively early in the draft yet again. There is a lot up in the air along the front line right now. Light and Waters could retire. Koppen and/or Connolly could be lost in free agency. Based on last year, depending on Sebastian Vollmer to be healthy might be a scary proposition.
We always assume that the Patriots can just plug a guy in on the line, thanks mostly to the impressive track record of Dante Scarnecchia of doing just that. But protecting Brady has to be the first priority on offense. As No. 12 gets older he seems to be a bit more injury prone and a bit less able to move and protect himself in the pocket.
Solder had a decent rookie year and might be ready to step in for Light on the left side. But the verdict is still out on Marcus Cannon and whether he can be a starting option at either tackle or guard. And finding a consistent, capable guy to man the center position is an issue. That spot sets all the protection calls. Connolly (and three others over the course of the year) did a solid job. But they also had the benefit of playing between two Pro Bowl-caliber guards in Waters and Logan Mankins. If Waters is gone, the play at center could also be adversely affected by extension.
Brady has plenty of options in the passing game and makes any option at his disposal that much better. But he can only do his job if he has the time and protection to work. And, New England also has a couple young running backs likely to be thrown more into the mix in 2012. For them to do their job, and for all the offensive skill players to have chance to make plays, the Patriots need to add some talent and depth to the offensive line in either free agency or the draft. Or both.
Paul Perillo says, "Wide receiver..."**
The Patriots had one of the best passing attacks in football in 2011, based mostly on the output of Rob Gronkowski and Welker. Gronk had the greatest statistical season in the history of football by a tight end. It's unlikely he's going to repeat that next fall, especially coming off ankle surgery.
Welker is a free agent. Even if he's franchised, there is no telling how he'll react to what is often considered a slap in the face by many players. He's also on the wrong side of 30 and has taken plenty of hits. Sooner or later his elite quickness could be hindered.
Beyond that, the only other option is the at times inconsistent and banged up Aaron Hernandez. Deion Branch isn't getting any younger and is a free agent. Chad Ochocinco was a non-factor, even a detriment to the offense at times. Julian Edelman is a poor man's Welker, and a guy some people actually think should be a full-time cornerback.
The Patriots offense was exposed a bit in the Super Bowl. With Gronk hurt and nobody to open up the field, Brady and company were held in check. New England needs a young, speedy, outside receiver who can put pressure on a defense. Having an offense based solely around the tight end position and an aging slot machine may work for a while, but at some point the Patriots are going to have to find someone to line up outside the numbers and make some plays.
Brady isn't getting any younger. He needs as many weapons as possible now, while he's still playing at an elite level. So whether it comes through free agency or the draft, or both, the Patriots need to add playmakers to the wide receiver position.
Your turn! Cast your vote in this week's Samsonite Make Your Case poll.
http://polldaddy.com/poll/5975616/