Over the past week or so the Patriots have been mentioned alongside some of the available wide receivers on the market. Various media reports and tweets indicated New England was interested in Kenny Britt and DeSean Jackson before those veteran signed contracts elsewhere.
The biggest rumor of them all involved Brandin Cooks, the Saints wideout who could be a trade target for New England based on multiple reports. ESPN's Field Yates tweeted out the Patriots visited with former Bills wideout Justin Hunter, so clearly there's interest in pass catchers on the Patriots part.
But heading into the offseason with a receiving corps that includes Julian Edelman, Chris Hogan, Malcolm Mitchell and Danny Amendola, the position didn't appear to be among the team's greatest needs. Obviously just because fans and media don't believe a position is a target doesn't mean the team feels the same way.
So this week's Samsonite Make Your Case question asks: Do the Patriots need to upgrade their wide receiver corps? PFW's Paul Perillo says...
I wouldn't call wide receiver the Patriots biggest need but it is definitely an area that needs to be addressed. Julian Edelman will be 31 in May and plays a position that absorbs a ton of punishment. Those hits take their toll and cause the lifespan of those players to shorten a bit. Finding a replacement – even if it's a different kind of player – would seem to make sense.
Danny Amendola is dealing with a variety of health problems that have costs him games over his Patriots career so even if he's back he's no lock to be a reliable option. Chris Hogan and Malcolm Mitchell should be solid contributors, but Mitchell dealt with a knee problem that cost him time last year and he had knee issues in college as well.
The fact that the Patriots have looked to add some youth to the receiving corps makes all the sense in the world to me, and even if 2017 isn't a concern in this regard it's a good time to look ahead and add to the group.
-PP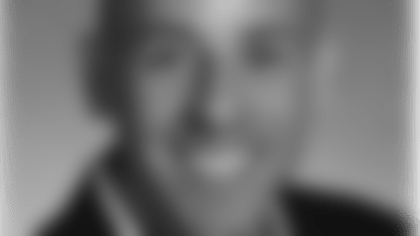 PFW's Erik Scalavino says...
Is it an immediate need? I don't believe so. Sure, it never hurts to do your due diligence on any player or position, which the Patriots might be doing with wide receiver this offseason, but there are more urgent matters for them to address – particularly on the other side of the football.
Yes, Julian Edelman and Danny Amendola are getting older and have had their injury histories, but Chris Hogan proved himself a worthy acquisition a year ago and Malcolm Mitchell showed tremendous promise. New England could easily go into 2017 with the same receiver corps they had last year and not miss a beat offensively.
I'm not saying that the Patriots shouldn't try to add some talent to the receiving roster. It's always good to increase your competition at any position. I just think you could potentially do this a week or two from now, and even in the draft.
Perhaps a year from now, the Patriots will be more in need of wide receiver help, but right now, when the most high-profile free agents are still available, it's their defense that needs the most attention. Adding Stephon Gilmore and re-signing Alan Branch was a positive start, but New England needs to do more to strengthen its defense overall. Wide receiver can wait.
-ES
[wysifield-embeddedpoll|eid="539196"|type="embeddedpoll"|view_mode="full"]