By now, you've probably gotten a good look at the Patriots' 2017 regular season schedule. So, which game are you most looking forward to? We've got our favorites, and there are plenty from which to choose.
Read our PFW writers' arguments before casting your vote in our weekly poll:
Which 2017 regular season game intrigues you most? "The Raiders in Mexico..."
A year ago I predicted the Raiders would face the Patriots in the AFC title game. Derek Carr's broken leg prevented the upstart Oakland squad from getting that far. But, Jack Del Rio's team is clearly on the rise with elite young playmakers on both sides of the ball.
Making things even more interesting is that the Patriots face the Raiders in the high altitude of Mexico City a week after taking on the Broncos in the Mile High air of Denver. That could mean an extended week away from Foxborough for two road games against AFC West foes.
Oakland also has a slight advantage of having played in Mexico City just last season. The Raiders field a dangerous young team that will be looking to pull off the international upset to stamp itself a legit conference contender. Bill Belichick's team faces a two two-week trip through the light air in mid-November that could very much test its title-defense mettle.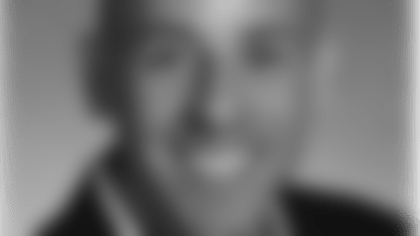 "The Super Bowl rematch against Atlanta…"
I'm certainly excited to visit Mexico City for the first time. The novelty of playing overseas and in a new venue/locale appeals very much to the traveler in me.
From a purely football perspective, however, the Falcons game provides more drama. Is Atlanta still shell-shocked from its historic collapse in Super Bowl LI? How will the Falcons respond when they step on the field with New England again? Will the reigning champion Patriots, as most pundits expect, continue to be top contenders in the AFC, and will the Falcons provide a stiff test in a potential Super Bowl rematch preview?
I'd have been even more intrigued if the NFL schedule makers did the right thing and made this the 2017 season opener, like last year's opener between Super Bowl 50 rivals Denver and Carolina, which lived up to the hype. But even seven weeks into the regular season, this promises to be a marquee game, as evidenced by its placement as that week's Sunday Night Football offering.
Your turn! Let us know which regular season contest excites you most in 2017 by casting your vote below.
[wysifield-embeddedpoll|eid="548346"|type="embeddedpoll"|view_mode="full"]