It certainly was a strange start to the season for the Patriots. After being forced to go without Tom Brady for the first four games, the team saw quarterbacks Jimmy Garoppolo (shoulder) and Jacoby Brissett (thumb) affected by injuries. Through it all the Patriots still managed to win three out of their four games and now wait for Brady to return to action Sunday in Cleveland.
With all the turmoil at quarterback, the fact that New England came away in first place in the AFC East at 3-1 is a testament to the coaches and the overall depth of the team. The complementary football at display was at times remarkable, and as a result Brady inherits a team well-positioned for success moving forward.
While there were many reasons for the Patriots success, this week's Samsonite Make Your Case question is looking for the player who did the most. Who was the Patriots MVP during the first quarter of the season?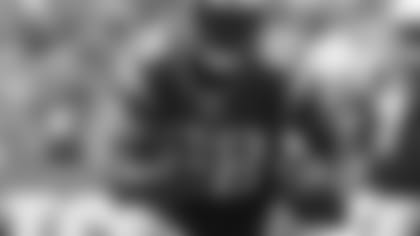 Whatever the tight end was asked to do, he did it effectively. On opening night he was asked to serve as a sixth offensive lineman and handled it quite well. His blocking was a huge factor in the Patriots upset win over Arizona, and it was just the start of his major impact on the team.
The following week against Miami he topped the 100-yard mark and picked up a pair of touchdowns early as the Patriots built a huge lead. Then two weeks later he basically represented the entire offense in the loss to the Bills, topping the 100-yard mark yet again.
We've seen him dominate as a blocker, as a receiver and with the ball in his hands after the catch. All of that came while getting acclimated to a new offense and playing with multiple quarterbacks. I'm not sure what else a player could do given the circumstances.
-AH PFW's Paul Perillo says ...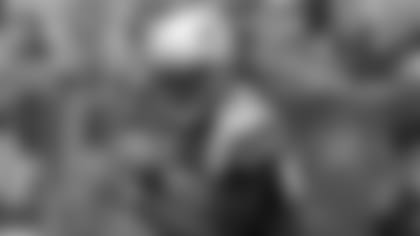 I've been quite critical of the Patriots running game and of Blount in particular but the facts are facts: Blount carried the offense for most of the first four weeks, and he did so at times without the threat of a quarterback backing defenses off.
Blount ranked third in the league in rushing after those four games and his best work came when needed most – late in the game when his team was protecting a lead. Never was that more evident than in the fourth quarter against Miami after the Dolphins cut the lead to a touchdown. 
It's not always pretty and there are plenty of negative runs along the way, but Blount's ability to move the chains down the stretch was the biggest factor in the team's success. In terms of the difference between winning and losing, it's hard to look anywhere beyond Blount during the season's first month.
-PP
Now it's your turn to cast a vote in this week's Samsonite Make Your Case poll question.
[wysifield-embeddedpoll|eid="480001"|type="embeddedpoll"|view_mode="full"]