The bye week is over and there aren't a lot of things to complain about in New England. The Patriots are rolling with a 7-1 record and are heavy favorites to get to Super Bowl LI in Houston come February.
But there's still a lot of football to be played between now and then, and there's always room for improvement. Bill Belichick and his staff spent the bye doing some self-scouting and we thought we'd try to figure out some of the areas the coaches focused on.
Obviously improving the defense overall was one that Belichick mentioned, and the offensive line could also better in terms of pass protection. So with that in mind we decided to look ahead and try to predict which players might be poised for a breakout in the second half of the season.
This week's Samsonite Make Your Case question is: Which player is most poised for a breakout in the second half? PFW's Paul Perillo says ...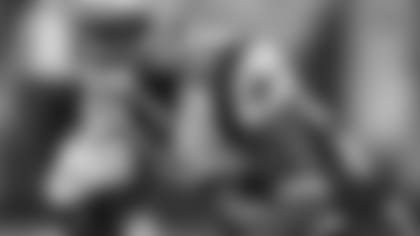 I'm not expecting Dion Lewis to step right in and dominate the way he did over the first half of last season, but I am expecting him to add yet another element to an already unstoppable offense. Lewis provides an electricity that is tough to duplicate or defend, and having him thrust into an offense with the likes of Rob Gronkowski, Martellus Bennett, James White, Chris Hogan and Julian Edelman has to be disconerting for defensive coordinators everywhere. I'd love to see Bill Belichick try some sets with Lewis and White together as split backs and watch to see how linebackers try to keep up with them. While White has been terrific as a receiver, Lewis offers so much more as a runner, and that combination could be lethal in the second half. As long as he's healthy enough to show signs of his elusiveness, Lewis will provide a spark.
- PP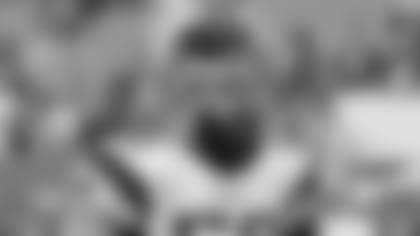 Getting Lewis back will be huge but the offense is already dangerous. I'd love to see the defense pick things up, especially in terms of the pass rush. Rob Ninkovich is a guy who is capable of turning up the heat. He's been quiet so far this season but he's been a very consistent performer off the edge in the past, and I expect his production to increase in the second half. Perhaps a more aggressive approach for the defense overall will open the door for Ninkovich and the rest of the pass rush to put some pressure on opposing passers more often. Ninkovich has always been steady setting the edge against the run while providing more than occasional pressure. He knocked off some rust after missing the first month and now he's ready to revert to his normal form. Look for Ninkovich to have a big second half.
- AH
Now it's your turn to cast a vote in this week's Samsonite Make Your Case poll question.
[wysifield-embeddedpoll|eid="493901"|type="embeddedpoll"|view_mode="full"]