It's no secret that Pittsburgh has plenty of weapons on offense. The so-called Killer Bs of Ben Roethlisberger, Le'Veon Bell and Antonio Brown are as good as any offensive trio in the league, and so far through a pair of playoffs games they have dominated the competition.
Bell has been the most impressive with 337 yards rushing and a pair of touchdowns in the postseason, but Bell has been almost as dangerous. He caught 11 passes for 232 yards with a pair of TDs as well, so clearly the idea of taking away the opponent's greatest strength, which is typically what Bill Belichick likes to do on defense, is a little more difficult in this case.
So with Sunday's AFC title game right around the corner the idea of formulating a defensive game plan has been a hot topic. This week's Samsonite Make Your Case question is: Who should the Patriots defense focus on against Pittsburgh?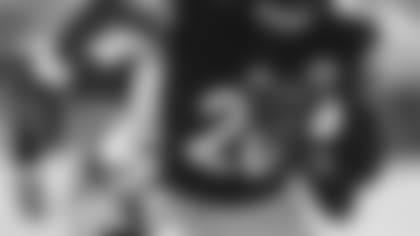 The Steelers offense is dangerous but it's especially so when Le'Veon Bell gets going. He's one of the league's most potent backs, both as a runner and a receiver. He's capable of carrying a heavy workload and throughout the postseason he's chewed up chunks of yards between the tackles as Pittsburgh's offense has dominated.
Bell can handle a lot of carries (he's averaged 29 in the playoffs) so the Patriots defense can't let him control the ball and the clock while keeping the Patriots offense on the sideline. His patient style will be tough to deal with but I feel Belichick and matt Patricia need to make Bell the focus and send some bodies after him in the backfield and not allow him to get in a rhythm.
Antonio Brown and the passing game will be even more dangerous if Bell gets going, so Alan Branch, Dont'a Hightower and the rest of the front seven need to make sure that doesn't happen.
-AH PFW's Paul Perillo says ...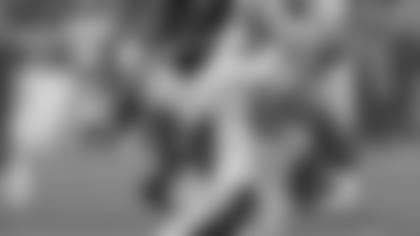 I love watching Le'Veon Bell play with his unique style and ability to carry a heavy workload. I just feel that in today's NFL teams need to be able to throw the ball effectively to score points and that's why I would focus more of Brown then Bell.
Last week in Kansas City, Bell racked up 170 yards on the ground but when it came time to score the Steelers struggled. That's because Be Roethlisberger had fewer opportunities to make plays after some Bell runs were contained in the red zone, and Antonio Brown wasn't able to find the end zone.
If the Patriots can keep the talented wideout out of the end zone again this week it will go a long way toward punching their ticket to the Super Bowl. Brown is dangerous and can hit you with the type of big plays Bell generally does not. Those are the plays that put points on the board and win games and that's why I expect him to see plenty of double coverage on Sunday.
--PP
Now it's your turn to cast a vote in this week's Samsonite Make Your Case poll question.
[wysifield-embeddedpoll|eid="520871"|type="embeddedpoll"|view_mode="full"]