Everybody loves lists, especially PFW, and few produce more than NFL Network. Recently the Patriots were in the spotlight as the network featured a piece highlighting the top 10 Patriots of all time, with most of the predicted suspects such as Tom Brady (No. 1), John Hannah (No. 2) and Andre Tippett (No. 4) making the cut.
But anytime a list is formed it's sure to create some discussion and this one certainly did. Andy Hart and I were fortunate enough to be part of the analysis and appeared on the program, but we and the rest of the contributors were not part of the selection process. So, it's only natural that we disagreed with some of the picks.
Obviously the spot at the top was beyond question, but the remainder of the list went as follows: Brady, Hannah, Rob Gronkowski, Tippett, Mike Haynes, Ty Law, Troy Brown, Steve Nelson, Stanley Morgan and Adam Vinatieri. All are worthy picks and few could argue their importance and excellence over the span of their careers with New England.
Still, we wondered if our lists would be different and that led us to this week's Samsonite Make Your Case question: Which Patriot was the most glaring omission from the top 10?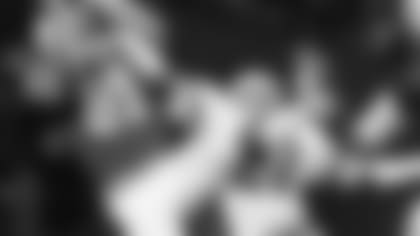 Maybe it's my fixation with tight ends - Gronk should be No. 2 by the way - but Russ Francis was a player ahead of his time. He was a truly dynamic tight end in the passing game and his dominance led the legendary Howard Cosell to refer to him as his "All-World Tight End."
Francis earned that distinction by consistently getting deep down the seam to make miraculous catches throughout his time in New England. He averaged over 15 yards per catch during his eight seasons in Foxborough, including a truly remarkable 18.2 as a rookie in 1975. He played in an era where the passing game wasn't a featured component of most offenses yet he still managed to dominate in his limited opportunities.
Francis was also a competent blocker and earned three trips to the Pro Bowl and was named to several All-Pro teams during his career. I could see him easily on this list, but I must admit it's tough to take anyone off. 
--AH PFW's Paul Perillo says ...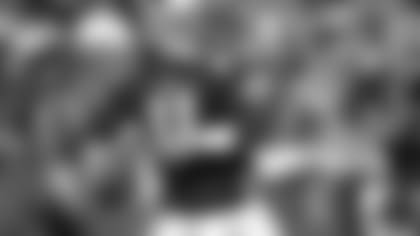 Did anyone really expect me to pick anyone else? Bledsoe was a solid quarterback who routinely got the Patriots to the playoffs and even took them to the Super Bowl back in 1996. He along with Robert Kraft and Bill Parcells was responsible for the rebirth of the sagging franchise and he offered legitimacy as the No. 1 overall pick in 1993.
Bledsoe went to three Pro Bowls and was often among the league passing leaders while operating a potent offense in Foxborough. Then he got injured and Tom Brady replaced him and perceptions quickly changed. Somehow Brady's excellence has diminished Bledsoe's legacy, but there aren't many quarterbacks who stack up well against the greatest of all time.
Bledsoe was a no-brainer selection into the Patriots Hall of Fame, and he should no doubt have a spot among the 10 best Patriots of all time - even if he falls well short of Brady. 
--PP
Now it's your turn to cast a vote in this week's Samsonite Make Your Case poll question.
[wysifield-embeddedpoll|eid="477386"|type="embeddedpoll"|view_mode="full"]