The early part of the season has featured a lot of speculation about the future, specifically, next month's NFL trading deadline. During the summer there was an NFL Network report indicating the Patriots were receiving calls wondering about the potential availability of Dion Lewis.
More recently Malcolm Butler's name has been tossed into the ring as a possible target. Until the deadline passes - on Halloween by the way - the speculation will likely continue in and around Foxborough.
Over the years Bill Belichick has shown the willingness to make deals. Some have been shocking (Jamie Collins, Richard Seymour, Logan Mankins) and many have yielded differing results. In all, Belichick has swung more than 100 trades since taking over as Patriots coach in 2000 with many of those involving draft picks.
We're going to exclude those deals for the purposes of this exercise, however. Using just deals that involved players, our Samsonite Make Your Case question of the week is: What was Bill Belichick's best trade as Patriots coach?
Randy Moss remains the most talented receiver Tom Brady has ever had, and it's not even close. For years Brady was considered a game manager who was respected for doing what it took to win while relying on his defense and the great coaching of Bill Belichick. That all changed in 2007 when Moss arrived.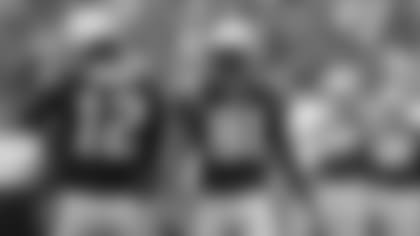 Right from the start Brady and Moss began an assault on the record book and treated the NFL like their own real-life version of Madden. Moss' deep speed and ability to adjust to the ball effortlessly allowed the tandem to break the all-time marks for touchdown passes and receptions, respectively. It was entertainment of the highest order, and it ended in near perfection.
But Moss was more than a one-hit wonder. He was great again the following year without Brady, and added another stellar campaign in an otherwise disappointing 2009 season. In his three full seasons with the team Moss topped 1,000 yards receiving all three times and racked up 50 touchdowns.
All that production for a fourth-round pick!
PFW's Paul Perillo says ...
In full disclosure I was not a huge fan of the Wes Welker deal that sent second- and seventh-round picks to Miami. I felt that was too much for a slot receiver, and his $17 million contract also seemed a bit much.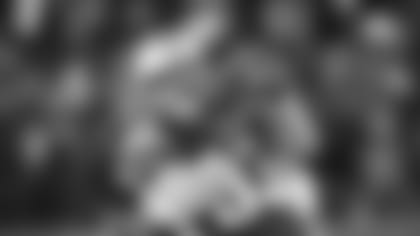 I am not afraid to admit I was wrong. Welker basically redefined the position, which has transformed into the most important spot on the Patriots offense. Tom Brady relied on the diminutive wideout in virtually every situation, and he almost always delivered.
Welker's receptions totals from 2007-11 were as follows: 112, 111, 123, 86, 122, 118. That adds up to a whopping 672 catches in six seasons - all of which saw him as the featured receiver on one of the game's best and most productive offenses.
As far as trades go, it's tough to top that.