Unlike last year's class, which endured the NFL lockout, these new guys have had the luxury of a couple of months of preparation before the season gets going.
We've often heard Bill Belichick say how crucial the learning curve is for players between their first and second years in the NFL. With that in mind, we're debating the following question this Friday:
Which second-year player will be most improved over last season?
Read the arguments from the Patriots Football Weekly writers, then cast your vote in our Samsonite Make Your Case poll. "Shane Vereen…"
!While I think Nate Solder has a chance to really settle in at the left tackle spot this fall, I think the second-year player who's going to make the biggest strides is Shane Vereen.
Based on what we saw in spring OTA workouts and mini-camp action, the former second-round pick is going to get the chance to contribute mightily, especially in two-minute and hurry-up situations. He has the size, speed and athleticism to make plays, and I don't think those plays will come solely in passing situations. I think he could also make things happen in traditions running sets as well as in the kick return game.
Given the addition of tight ends and fullbacks this offseason, it looks like Josh McDaniels may be intent on boosting the ground game production this fall. Though that will still include a committee approach in terms of personnel, it means more carries to go around. I think Vereen will make the most of those chances, not only cutting into the production that normally goes to Danny Woodhead but also pushing his fellow 2011 draft pick Stevan Ridley.
Remember there was a reason the Patriots took Vereen in the second-round of the draft. This fall, I think he turns that potential into production. Given that Vereen essentially had a red-shirt rookie season, I think the former Cal star is going to make huge strides in 2012 and open up a lot of eyes with his playmaking ability.
~ AH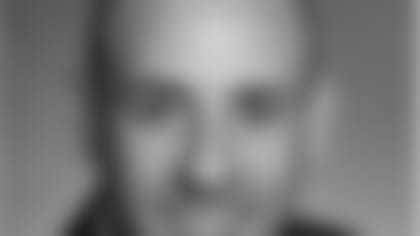 "Marcus Cannon…"
!The mammoth offensive lineman has already exceeded my expectations, just by coming off the NFI list and actually contributed.
Following the disclosure, prior to the draft, that he had a treatable form of cancer, Cannon – considered a borderline first-round talent – sunk to the fifth round, where the Patriots took a chance on him. I assumed he'd have enough to worry about with chemo treatments that he wouldn't be in physical – let alone mental – condition to withstand the rigors of an NFL season. He proved otherwise, however, and played a limited role down the stretch.
In remission from cancer and having had a full offseason of training and studying, Cannon should be in great shape to prove that his pre-diagnosis draft stock wasn't just hype. Furthermore, if incumbent right tackle Sebastian Vollmer still isn't completely ready to go during camp (recovering from back/ankle injuries), Cannon could get a chance to work with the starting offensive line quite a bit.
I'm excited to see what Cannon can do with a clean bill of health.
~ ES
Now it's the fans turn to cast their vote in this week's Samsonite Make Your Case poll:
http://polldaddy.com/poll/6404578/