Through the first six games of 2002 no player has really stood out on the Patriots defense. The unit started out the season on a strong note with wins over the Steelers and Jets, but has struggled over the last four, especially against the run.
One player who has been drawing whispers of criticism of late thanks to those defensive struggles is second-year defensive tackle Richard Seymour. The 6-6, 310-pound man-child out of Georgia appeared to be on track to becoming a dominating defensive lineman after a solid rookie season. Last year Seymour not only started 10 of the 13 games he played in, but put up decent numbers compiling 44 tackles and three sacks.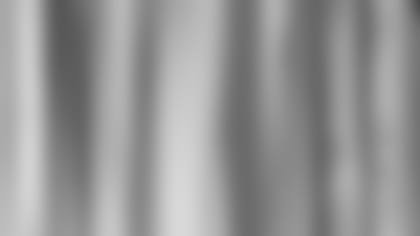 ]()
            With such an impressive rookie season on a defense that helped the team win a Super Bowl, the former 6th overall pick came into 2002 amongst high expectations. And while it would be overly critical to say that Seymour has struggled early this season, he is a part of a defensive front that is allowing 143.3 yards a game on the ground. Statistically Seymour is on pace with his 2001 numbers, 22 tackles and two sacks, but even he admits that his game is probably not at the level that many expected.  

"I feel like it is still early in the year and we are going on a ten-game stretch here and I have to up my game in order for this defense to really excel," Seymour said. "I think I am the hardest critic on myself and I definitely feel like I have to up my level of play. I think everyone has to look at themselves in the mirror. You have to answer the questions yourself and I think if you do that everybody will be fine."
For his part, Patriots Head Coach Bill Belichick kept his assessment of Seymour's play rather simple and very similar to how he has described the play of most Patriots to this point.
"I think he's like a lot of guys right now, he can be better," Belichick said on Thursday. "I don't think it's bad, but he can be better."
Going into the season it was expected that Seymour would be the dominant force on the defensive line, drawing the focus of opposing offensive linemen. And while Seymour has seen his share of double teams, he believes that the defense must improve its ability to adjust to opponents during the game.
"Overall we've seen some different things offensively," Seymour said. "As a defensive front we have to be able to adjust on the move. We can't just go into the game with just, 'this is what we are going to do.' We have to be able to make adjustments to different things. You have to scout yourself as well and kind of look at what other teams are trying to do. That is something I've learned and am still learning now. We are getting better as a football team, I just think you have to raise your game to another level individually and we'll get there as a team."
And while Seymour acknowledged that he gets double teamed at times, he also knows that in order for him to reach the level he wants to be at he must make plays regardless of how teams attack him.
"I think we see our fair share [of double teams]," Seymour said. "But that is still no excuse for not making plays. I think if you are doubled then that gives a chance for somebody else to make big plays. I mean I think we just have to take advantage of when the opportunities that present themselves and we'll be fine if we do that."
As Seymour learns more through both game experience and from veterans such as Steve Martin, Anthony Pleasant and Bobby Hamilton, it will only help him as a player. No one knows better than Seymour himself what kinds of talents he has and what level he could reach as a player. Expectations are high across the board for the second-year defensive tackle, because even he knows how much of a positive effect he can have on this defense.
The Patriots did not make any updates to the injury report or the roster on Thursday, although defensive end Anthony Pleasant did return to the practice field. Pleasant was the only player to miss practice on Wednesday. … With one roster spot currently open thanks to the placement of Stephen Neal on Injured Reserve on Wednesday it looks as though the Patriots may go into this weekend's game with just 52 players on the roster