PHILADELPHIA - Musings, observations and the occasional insight as we wrap up the final four rounds of the Eagles-fan-fest known as the 2017 NFL draft, from the Philadelphia Museum of Art (and elsewhere)...
Could one-win Cleveland wind up being the big winner of this year's draft? Sorry, but I don't do the silly draft grades exercise, because that's the ultimate snap judgment, trying to assign a letter grade to picks that are just hours old. But if the Browns managed to finally find their long-term quarterback this weekend - and that's the mother of all ifs in QB-starved Cleveland, isn't it? - then how can you not like the haul Cleveland amassed?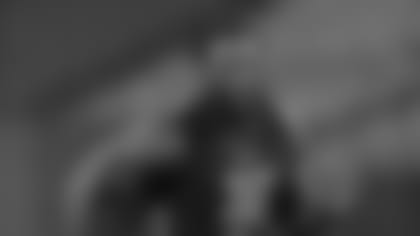 Myles Garrett, Jabrill Peppers, David Njoku and DeShone Kizer all came aboard in the draft's opening 52 picks, and then the Browns kept adding talent in athletic defensive tackle Larry Ogunjobi of Charlotte, Houston cornerback Howard Wilson, and others. Even better, Cleveland still owns 12 picks in next year's draft, including two first-rounders, three second-rounders, and a pair of fourth-rounders.
The key, obviously, is Kizer. If the Browns hit with him, then their 2017 draft has a chance to be a corner-turning event in franchise history. Stay tuned, but maybe the long-suffering Brownies are taking their first steps toward getting where the Cavaliers and Indians have ascended to.
Candor made a late and somewhat surprising appearance Saturday in the waning hours of this year's draft. I give Browns head of football operations Sashi Brown credit for at least admitting Cleveland might not be able to hold its nose and keep sixth-round pick Caleb Brantley on its roster after he was accused of punching a woman at a Gainesville bar barely two weeks ago. The Browns took a chance on the Florida defensive tackle, rated a second-round talent by many scouts, but they're not blindly supporting him while his legal situation plays out.
"We will continue to investigate on our end, and provided that we can get comfortable, keep him on the roster,'' Brown said, refreshingly. "If we can't, we'll move on. It's very concerning.''
Why'd they spend a sixth-round pick (No. 185) to draft Brantley if they had that level of concern? Fair question, but talent almost always trumps all in the NFL, remember? So let's not be naive. Cleveland had the luxury of a boatload of picks in this year's draft and they spent one on a risky prospect. But the Browns know Brantley may wind up being radioactive once all the facts come out, and they're signaling he's no sure thing to ever wear brown and orange on a long-term basis.
That's at least better than hearing yet another club executive stand up and vow that the club has "thoroughly investigated'' the player and are convinced his troubles are in the past (see Jacksonville general manager David Caldwell's comments Saturday, re: controversial fourth-round Oklahoma receiver Dede Westbrook). It's never, "Hey, we looked into things as best we could, gave it a cursory double check and we're going to roll the dice on the kid any way. Fingers crossed.'' Because let's be honest, the track record of NFL teams investigating players for such deeds is not a sterling one.
In a draft dotted with high-profile players like Joe Mixon, Westbrook and Brantley who were involved or accused of violence against women, the Browns are willing to acknowledge that the jury is still out on this questionable pick.
I didn't think it was scarcely possible, but the NFL has managed to make the draft an even bigger event than the monstrosity it already was. That's the unavoidable takeaway after watching the league's three-day pick party take over the city of Philadelphia, drawing truly massive crowds to what was a sprawling outdoor venue at the city's iconic museum of art.
You can forget about the draft ever going back inside to a cozy and confined theater setting after this weekend. That ship has most certainly sailed, and the NFL, whose motto is "Bigger is Better (and more much more lucrative),'' will no doubt be trying to recreate the scale of the 2017 draft in selecting future cities for host duties.
In a league that cares desperately about optics, the televised package of all those people jammed in and around Benjamin Franklin Parkway area for three days in a row was a public relations grand slam. And it's only going to raise the bar of expectation for whichever city gets the 2018 draft, but good luck matching the fervor of this football-mad market.
In a related note, if I never hear that catchy "Fly, Eagles, Fly'' song again, which seemed to play on an endless loop since Thursday night, I'm okay with that.
Denver strikes me as one of the best possible fits for productive Michigan tight end Jake Butt, who lasted all the way to the fifth round (No. 145) after suffering a torn ACL in the Wolverines' Orange Bowl appearance. New/old Broncos offensive coordinator Mike McCoy likes his tight ends and knows how to get them the ball in his scheme.
And no ifs, ands or buts (Butts?), the Jim Harbaugh effect has made Michigan an NFL factory once more. Michigan had a school-record 11players selected in this year's draft, besting the 10-man classes in 1972 and 1974, in the prime of the school's Bo Schembechler coaching era.
Hail to the victors valiant.
Buffalo took a quarterback in the fifth round and some immediately jumped to the conclusion that ex-Pitt standout Nathan Peterman becomes competition for starter Tyrod Taylor, whom the Bills could walk away from with a minimum of financial commitment after the coming season. (We haven't thought this much about a Peterman since Seinfeld went off the air).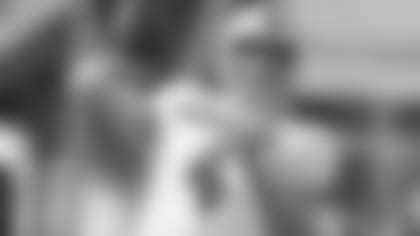 But in reality, Peterman is probably more like competition for Bills backup quarterback Cardale Jones, a 2016 fourth-round pick. I think Taylor's starting gig is safe in Buffalo, and Peterman was drafted because he's seen as a very pro-ready prospect, in the way that the raw and largely inexperienced Jones was not when he entered the league last year.
Peterman was a two-year starter at Pitt, after transferring from Tennessee, where he couldn't beat out Joshua Dobbs, himself a fourth-round pick of Pittsburgh's on Saturday. Peterman is accurate and efficient with the ball, and the Panthers offense was a pro-style attack that should make for a quick transition to the NFL. But he's not a strong-armed passer, and you have to wonder if he's a suitable fit for the windy and challenging conditions that can prevail in Orchard Park?
Peterman becomes the 10th quarterback the Bills have drafted since the end of their storied Jim Kelly era, and as in Cleveland, the endless quest for the answer at the game's most pivotal position drags on.
For a novice GM, John Lynch turned out to be quite the wheeler-dealer in his first draft as the 49ers new football czar. San Francisco made a whopping six trades, tied for second-most in the league behind Minnesota's seven. The 49ers wound up drafting 10 players and trading for Broncos running back Kapri Bibbs this weekend, remaking the guts of what was a pretty deficient 2-14 roster. They also dealt for the rights to take third-round quarterback C.J. Beathard out of Iowa, who figures to be in the mix along with starter Brian Hoyer and backup Matt Barkley.
Even those skeptical of Lynch's qualifications when he was hired out of the blue by San Francisco in early February would have to admit he's off to a pretty strong start in his new gig. I compared him in football smarts to John Elway when he was hired, and some thought that was a laughable comparison. But he's doing a pretty good Elway impersonation so far.
Come to think of it though, as I put it to him on our "Cover 2'' podcast last week on patriots.com, Lynch and Elway have plenty in common: Named John, with five-letter last names, starred at Stanford, both with history at quarterback (Lynch's first position) and as college baseball players. See? Lynch's potential for Elway-type success as an executive was there all along, we just had to connect the dots.
The Rams apparently were dead serious about getting some weapons for quarterback Jared Goff in this year's draft. Los Angeles loaded up on pass-receiving options this weekend, reeling in second-round tight end Gerald Everett of South Alabama, and receivers Cooper Kupp of Eastern Washington in the third round and Josh Reynolds of Texas A&M in the fourth round. Reynolds could come in particularly handy for Goff's development, because he's tall (6-3), a great leaper, with soft hands and a good feel for the fade routes. He's a nice matchup problem for defenses in the red zone, and he and Goff should be able to make some beautiful music together for years to come.
When was the last time the Rams passing game scared anyone? Maybe in Marc Bulger's prime?
So Tampa Bay won't have Doug Martin around early on due to his three-game league suspension to start the season, but the Bucs went out and drafted another Boise State rusher to help ease the void created by Martin's absence, taking Jeremy McNichols in the fifth round.
Martin better hurry back into the lineup before McNichols fully figures out the pro game, because the rookie knows how to move the chains, churning out 3,048 rushing yards with 43 touchdowns in 2015-16, with 88 receptions and 10 more scores to boot. Tampa Bay coach Dirk Koetter said McNichols had shoulder surgery to repair a torn labrum after the combine, but is expected to be ready for training camp.
Tampa Bay's offense suddenly looks formidable. Jameis Winston can throw to Mike Evans or DeSean Jackson at receiver, and there's first-round rookie tight end O.J. Howard and rookie receiver Chris Godwin to further press the case against an opposing defense. Too early to make predictions for the 2017 regular season, but I promise you the Bucs are going to get a lot of buzz as a chic NFC playoff pick.
Washington's defense let it down in a big way last season, so it focused like a laser on that side of the ball to great effect in this year's draft. And kudos all around for the work Jay Gruden's club did, taking defenders in each of the first four rounds, and also adding productive Oklahoma running back Samaje Perine with another fourth-round selection on Saturday.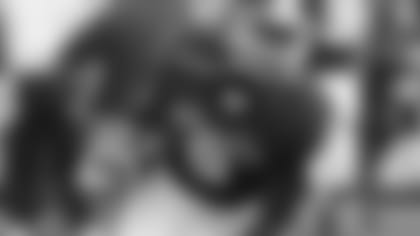 Washington is a much tougher, more physical defense today. They got one of the steals of the draft at No. 17 in Alabama defensive tackle Jonathan Allen, and then doubled down with ex-Crimson Tide edge rusher Ryan Anderson in the second round. Michigan State safety Montae Nicholson was a good pick for the future in the fourth round, as was on-the-mend UCLA cornerback Fabian Moreau in the third.
There's a lot to like about this draft in D.C., even if the Washington front office seemed like the epicenter of NFL dysfunction for the longest time this offseason.
Mini-musings...
Kansas State's Jordan Willis in the third round and Auburn's Carl Lawson in the fourth round gives Cincinnati a nice one-two passing rushing complement opposite defensive end Carlos Dunlap. AFC North quarterbacks beware, the Bengals just got significantly better in the sack department.
It should be an NFL rule that Baltimore always has to have a Siragusa on the roster. The Ravens landed their latest Goose in the fourth round Saturday, taking San Diego State guard Nico Siragusa. Alas, he's no relation to former Baltimore nose tackle Tony Siragusa, but hey, dust off his old jersey anyway Ravens fans. Some things are just meant to be.
Fittingly, that had to be the way this red-flag-filled 2017 draft ended. With Denver making Mississippi quarterback Chad Kelly - he of the numerous off-field incidents in his past - the Mr. Irrelevant of the proceedings. Kelly, the nephew of Bills Hall of Fame quarterback Jim Kelly, went 253rd overall, earning that dubious distinction. He's not without some pretty good passing skills, but he's also got enough personal baggage to qualify for an endorsement deal from Samsonite.