A few offseason narratives I'm not ready to buy as the six-week preseason begins....
Adrian Peterson is primed and poised for a monster comeback season in New Orleans:Motivation is always a huge weapon for elite athletes, and Peterson burns to prove that he still has something special to provide at age 32, when most running backs are either washed up or winding down. Peterson is a rare breed, but I've got three questions that could factor into how big of a season he can produce for his new team, the Saints:
Can he stay healthy and in the lineup, given that two of his past three seasons have been all but wiped out by injuries? How much work will he get in a Saints offense that revolves around Drew Brees' arm, with his league-best 5,208 passing yards and 70 percent completion rate in 2016? And will he successfully co-exist with Saints 1,000-yard rusher Mark Ingram, if Ingram gets the majority of the carries? That'll be a new scenario for the ex-Vikings great. I'm not counting Peterson out. But I'm also not convinced he's about to re-create his prime in the Superdome.
Cowboys quarterback Dak Prescott can only get better in year two: Just because Dallas front office executive Stephen Jones believes it doesn't make it so. Prescott played almost flawlessly as a rookie, and won more regular-season games (13) than any quarterback in the league. Following up on that kind of success will be no small feat. Especially since Prescott and the Cowboys are the hunted in the NFC East this season, rather than the surprise team that slipped up on everyone in 2016. More will be asked of and expected from Prescott this year.
The NFL is about making adjustments and staying ahead of the curve, and opposing defenses are certain to give Prescott schemes, looks and challenges he didn't face as a rookie. It doesn't automatically get easier in year two, it gets more complicated and sophisticated, as opponents search for weak spots in your game. Prescott will have his successes this season, but I think he'll have his struggles, too, with the Cowboys trying to become the first repeat NFC East champion since the Eagles won four titles in a row 2001-2004.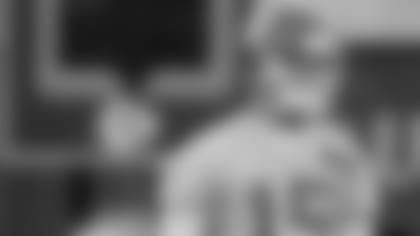 This season still belongs to Alex Smith in Kansas City, and rookie quarterback Patrick Mahomes is all about 2018 and beyond: That's the way I think this season should play out on the quarterback front for the Chiefs, but will it? I'm not so sure. Teams rarely resist the urge to play a rookie first-round quarterback for an entire season these days, and the past 10 years bear that out. From 2007-2016, 27 quarterbacks were taken in the first round, and 25 of them started at least once as a rookie. Stuff just seems to happen, be it due to injury or ineffectiveness, and the next thing you know, the timetable for playing a rookie passer seems to get accelerated.
Keep in mind Smith, 33, is a sterling 40-21 in his starting tenure in K.C. But the perception is he has reached his ceiling and isn't the guy to get the Chiefs to the Super Bowl. And that makes Mahomes the irresistible unknown, and that Kansas City traded up 15 spots in the first round (to No. 10) to take him makes him all the more attractive as an option. Maybe Andy Reid will stay patient and give Mahomes the red-shirt season (isn't every season in Kansas City a red-shirt season?) they've talked about. But that wasn't Reid's move in 1999, when the Eagles drafted Donovan McNabb second overall and thrust him into the lineup by Week 10. Rookie first-round quarterbacks play and play early in today's NFL.
The Jaguars are on the cusp of relevancy now that proven winner Tom Coughlin is again running the show in Jacksonville: It would make for a great story, if Coughlin, the man who coached the Jaguars in their expansion hey day in the late '90s, could again play the hero's role and turn the franchise's fortunes. It has been 10 years since Jacksonville last made the playoffs, and the past six years in particular have been comically bad, with at least 11 losses every season.
The hard-driving Coughlin won two Super Bowls as the Giants head coach, but what do we really know for sure about his ability to transition to being the front office executive who leads a club's entire football operation? Nada. And let's not forget, it was another ex-Giants two-time Super Bowl-winning head coach (Bill Parcells) who didn't exactly burnish his legacy once he turned his attention solely to front office leadership, accomplishing little of lasting consequence with both the Jets and Dolphins. So, nope, I'm not falling for the Jacksonville is on its way buzz again.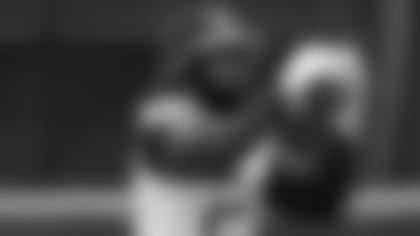 Running back is again a position of priority and great value in the NFL:Let's not get ahead of ourselves. We're dealing with what pollsters call a small sample size. Sure, Ezekiel Elliott was selected fourth overall by Dallas and wound up leading the league in rushing. And fifth-round pick Jordan Howard was an absolute find for the Bears last season, with the second-most rushing yards in the NFL. Perhaps with that success in mind, the Jaguars took LSU's Leonard Fournette at No. 4 and the Panthers selected Stanford's Christian McCaffrey at No. 8 in this year's draft.
So the running back is definitely back in the middle of things in the NFL? Well, maybe, but only if you consider the impact they're having on the receiving game, too. Remember, the NFL is still a pass-first, run-later league. Elliott, Howard and McCaffrey can all catch the ball well and add that dual threat. Vikings second-round pick Dalvin Cook is another player cut from that same rusher-receiver mold. Even new Oakland running back Marshawn Lynch can catch the rock, as well as tote it. The ground game has indeed made a bit of a comeback in recent years, but in the NFL, the air is still the preferred method of travel and that's not changing any time soon.
The Jets are tanking the season in an effort to earn the No. 1 draft pick and finally end their long national nightmare at quarterback: That's the easy, bumper sticker take on the roster purge the Jets conducted this offseason. But in reality, they've just decided to lose with youth rather than lose with veterans. Either way they weren't going to be winners in 2017, so might as well go younger and try to accelerate the rebuilding process. If it earns them a shot at a franchise quarterback, all the better.
The Falcons have come to grips with their historic Super Bowl meltdown and won't suffer the dreaded hangover effect: I do like the way Atlanta has approached its ignominious defeat, but if you think the loss to New England won't prove to be a constant backdrop for this Falcons season, you're a wide-eyed optimist. Nothing will erase that reality, and only getting back to the Super Bowl and winning it all will render the bitter memory powerless. Ask Seattle about this one.
Tom Savage is the guy at quarterback in Houston this year, and first-round rookie Deshaun Watson will have to wait. Two years ago, Texans head coach Bill O'Brien benched his starting quarterback, Brian Hoyer, late in the season opener, inserting Ryan Mallett into the lineup. Last year, new franchise savior Brock Osweiler was in O'Brien's doghouse and on the bench before the honeymoon was even over. Nothing in his track record tells me O'Brien will give Savage much of a long leash, if he even makes it to Week 1 as the Houston starter.
Cowboys owner Jerry Jones has never hid his willingness to take chances on players he thinks can help his team win, even if those risks produce problems at times in terms of character-issue incidents. Jones correctly notes that he owns three Super Bowl rings in part because he had some players who were perpetually pushing the envelope on the behavior front in the early to mid-'90s.
Where the charade comes in is to see Cowboys coach Jason Garrett stand up this week and talk about how the team holds players accountable for their actions and how everyone must be responsible for living up to the standard of behavior expected in Dallas.
Spare us the insult of our intelligence, please. As the bizarre Lucky Whitehead mistaken identity saga again showed us this week, the star system is alive and well in Dallas (and everywhere else in the NFL, too). There's one set of standards for star players, and another set for players deemed expendable. Whitehead was quickly released because there was little pain to that move, in contrast to the five Cowboys players who potentially could be suspended by the NFL for the season opener or longer for various misdeeds. It's as simple as that.
Garrett knows the score in Dallas. He's not making the decisions when it comes to players who might misbehave. Jerry and Stephen Jones call those shots. It's just cringe-worthy that Garrett has to pretend he's not ownership's puppet in this case.
So why no Super Bowl hangover chatter surrounding the Patriots, even though 2015 champion Denver experienced it last year, and three out of the past four non-New England Super Bowl winners didn't even make the playoffs the next season (the Giants in 2012, the Ravens in 2013 and the Broncos in 2016)?
Maybe because in the seasons after New England's first four Super Bowl victories, the Patriots have gone 9-7 and missed the playoffs in 2002, 14-2 and won the Super Bowl again in 2004, 10-6 and made the AFC divisional round in 2005, and 12-4 and made the AFC title game in 2015. That's a 45-19 record, for a .703 winning percentage, with three playoff berths. On average, New England has done slightly better than 11-5 the year after its Super Bowl wins. No days off. And no real letdowns either.
I won't be taking a tour of NFL training camps this year for the first time in a very long while, but here's my list of favorite camp venues to visit over the years:
The Steelers in Latrobe, Pa., at St. Vincent College in the always picturesque Laurel Highlands. Every day on the quaint and intimate St. Vincent campus feels like a throwback to a bygone era. In football and in life.
The Chargers, when they trained at University of California-San Diego in La Jolla (1976-2002). You got the most beautiful sea breezes off the nearby Pacific Ocean, and there's nothing but scenic views in every direction. Can't beat La Jolla. Can't beat it.
The Vikings in the cozy but comfortable small-town environs of Mankato, Minn., where they've trained at Minnesota State University Mankato (formerly Mankato State) for going on 52 years now. The Vikings announced last week that this will be their last year in Mankato, and summer in Minnesota will never be the same.
The Bills at pretty St. John Fisher College in Pittsford, N.Y., a suburb of Rochester that I always enjoyed making my way to. Bills camp usually had a relaxed and welcoming vibe, and Buffalo fans are friendly, down-to-earth folks
The Eagles at Lehigh University in Bethlehem, Pa., where they trained from 1996-2012. Making the drive up the hill on winding roads to the practice fields was a cool experience I never got tired of. And nobody can touch Eagles fans when it comes to being passionate about their team.
There are several quarterback competitions being waged in camps around the league, and almost before the first passes are fired, here's who I've got winning the battles:
Denver -Trevor Siemian over Paxton Lynch. They'll both play at some point this season, but Siemian is the safer, more polished choice for a team still trying to win with defense first.
Cleveland -Brock Osweiler over Cody Kessler and rookie DeShone Kizer. I wouldn't discount Kizer's chances, but Osweiler's experience should win out.
New York Jets - Josh McCown over Christian Hackenberg and Bryce Petty. With nothing to lose, the Jets should see if Hackenberg can hack it. But my guess is McCown will look too adept to keep on the bench.
Houston - As noted above, give me rookie Deshaun Watson to beat out the lightly experienced incumbent, Tom Savage. Maybe not right away, but soon enough.
Kansas City - Alex Smith will comfortably hold off rookie Patrick Mahomes. For now. But let's check back on this situation at midseason.
Chicago - I totally believe the Bears. It's Mike Glennon's job to lose and rookie Mitchell Trubisky will sit and watch. But eventually, Glennon will lose it. Just a matter of time.