For Shane Stafford the writing was probably "on the wall" as they say while he was still playing in NFL Europe in late April and the Patriots drafted Kliff Kingsbury. NFL teams rarely bring five quarterbacks to training camp, as there simply are not enough quarterbacking reps to go around. New England solved that problem Wednesday by releasing the 27-year-old former University of Connecticut signal caller.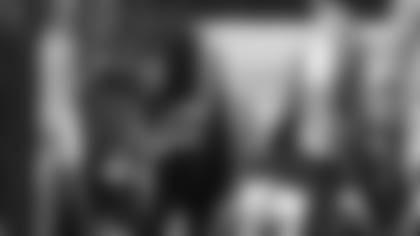 ]()
            The 6-2, 215-pound Stafford had just finished up his first season of action in NFL Europe over the weekend with a two-touchdown performance. Signed by the Patriots and allocated to the Scottish Claymores early this offseason, Stafford completed 47-of-78 passes for 589 yards, eight touchdowns and six interceptions for a passer rating of 85.9 in reserve action across the pond. After a rough start to the season in terms of the turnovers, he finished the season with a 10-of-14, 115-yard, two-touchdown performance in the Claymores 31-14 win this past Sunday over the Amsterdam Admirals.  

A four-year starter at UConn he finished his collegiate career second on the school's career passing yards (8,975), attempts (1,026), completions (563) and total offense (8,829) lists. He also tied for the Huskies career mark with 73 touchdowns, while his 143.4 passer rating is the best in school history. After starting eight games as a freshman, Stafford started every game of his final three seasons in Connecticut.
After his UConn career, Stafford spent time in both the Arena and Arena2 leagues. In two seasons with the Tampa Bay Storm of the AFL in 2001 and 2002 he threw for 2,934 yards, 53 touchdowns and nine interceptions.
With Stafford gone, the Patriots will now bring four quarterbacks, Tom Brady, Damon Huard, Rohan Davey and the rookie Kingsbury, to training camp in late July.
Cloud still up in the air
After completing a seemingly impressive tryout during the Patriots three-day mini camp last week, the team has yet to make a move to sign 5-10, 205-pound free agent running back Mike Cloud. Cloud, who has a four-game NFL suspension hanging over him, said during the camp that New England was essentially the only team that had shown interest in his talents this offseason.
"It's been frustrating, but given my situation I can understand why," the former Kansas City Chiefs and Boston College running back said on the first day of the camp.
Wednesday Cloud's agent, Jonathan Feinsod, would not comment on whether there had been any more recent interest in his client from other teams. Feinsod would only say that Cloud had not signed anywhere and that following the mini camp experience that his client would be very comfortable becoming a Patriot.
In four seasons with the Chiefs the former second-round pick played in 56 games (six starts), carrying the ball 121 times for 381 yards and four touchdowns. He also added 11 receptions for 89 yards.
The Patriots announced two changes in the team's personnel department on Wednesday. Larry Cook, the team's director of college scouting since 1997, will become one of the team's regional scouts. After serving as the team's national scout last season, Thomas Dimitroff, Jr. will replace Cook as the team's director of college scouting. … Here are a few more NFL Europe/Scottish Claymores notes. Scotland's 62 points in the first week of the season was the highest single-game point total for one team in league history. Claymores running back Ken Simonton's 1,253 total yards (871 rushing and 382 receiving) came up just 15 yards short of the league record set by Barcelona's Lawrence Phillips in 1999. And at least a few of those yards came thanks to the able blocking of Patriots and Claymores fullback Michael Malan