Tom Brady takes his career 6-1 record against the Steelers into Pittsburgh for Sunday's big AFC matchup at Heinz Field. Coming off a bye week to relax, refresh and recuperate, New England heads to the Iron City looking to continue its solid success against one of the more storied franchises in the game. The Patriots should be in better health, but questions remain on the defensive side of the ball for New England especially in the wake of the release of veteran cornerback Leigh Bodden. Can Big Ben Roethlisberger and the Steelers new-look passing attack win a shootout with Brady? Can Dick LeBeau's defense throw a new wrinkle at New England to improve its success? Are the 5-2 Steelers - having beaten teams with a combined 8-24 record - a fraudulent top team? We'll find out the answers to all these key questions on Sunday evening. Until then, crack open this Iron City-inspired Steelers Friday Six-Pack, served to you in the customary aluminum bottle!
1. Corner market - Leigh Bodden's release on Friday before a big game doesn't seem to pass the old sniff test. Sure Bodden has been banged up to open this year after missing all of last year to injury. He hasn't played all that well when he's been on the field this year, which included one start and four games as a sub. But he's still seen as a solid veteran corner, at least one of the top four on the Patriots depth chart. Now, the Patriots are left with Devin McCourty, Kyle Arrington Ras-I Dowling and Antwaun Molden. But Dowling missed practice this week and would seem unlikely to play. That could be an issue against a Steelers team that's more pass orientated than might normally be expected. Ben Roethlisberger is third in the AFC in attempts and completions. Mike Wallace is a big-play target averaging 20.3 yards per reception coming off a game with a 95-yard touchdown. Antonio Brown, tight end Heath Miller and Emmanuel Sanders are also dangerous weapons. Hines Ward is more of possession guy now, and he's a question with an ankle injury. Even with Bodden the Patriots ranked dead last in the NFL in pass defense. How will the group look now if Molden has to play much? There are also still questions at safety where James Ihedigbo has been the starter of late next to Patrick Chung, but Josh Barrett could be back from injury. The New England pass defense is even more of a question mark now than it was entering the bye. That's not a good thing. If the Steelers are going to win they will have to score some points to get the job done. Their best chance at that is probably through the air. And I'll be completely honest, Wallace scares me. If he gets behind the defense, it's a touchdown. If you miss a tackle, it's a touchdown.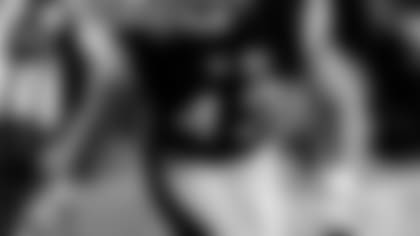 2. Brady's spread - Part of the reason that Brady and the Patriots have had so much success against the Steelers is New England's ability to spread out the Pittsburgh defense and make plays through the air. Brady makes sound decisions quickly and doesn't allow the Pittsburgh pressure to get to him. Brady gets a break in that James Harrison will miss the game with an eye injury. Regardless, New England has had success getting Pittsburgh's rushers into coverage and using Troy Polamalu's in-the-box, aggressive style against him. Somewhat strangely, Pittsburgh enters the game with the NFL's No. 1 pass defense. LaMarr Woodley has picked up Harrison's slack with seven sacks. The Steelers have also used some nickel looks with more frequency in the back end. But is this really, as the numbers would suggest, the toughest test Brady's passing attack will face all year? No. 1 passing offense vs. No. 1 passing defense? Gotta thing the unit more worthy of that ranking is New England's offense. Brady's last loss to the Steelers was in 2004. Take out that two-touchdown, two-interception effort and Brady has thrown 12 touchdowns and just one interception in his six career wins (including postseason) against Pittsburgh.
3. Special emphasis - Heinz Field can be a tough place to kick. So both Stephen Gostkowski and Zoltan Mesko need to be on their toes, especially as they get a feel for their surroundings in pregame warm-ups. But that's not the only focus in the kicking game on the day. Brown has become a very productive returner for the Steelers on both kicks and punts. Despite not having hit a homerun for a score on either, he's averaging an impressive 12.8 per punt with a long of 41 and 29.4 per kickoff with a long of 52. If the game remains close or a shootout does develop, extra yards or lost yards in the kicking game could be a factor. Shaun Suisham has missed four kicks beyond 30 yards, while Gostkowski has missed just once on the season. Both teams have been decent in coverage. The Patriots have been disappointing on returns for the most part, so this wouldn't be a bad time to hit a big one. It may not truly be a full share as the third phase of the game, but special teams could easily play a major factor in this one.
4. In the running - A year after setting a franchise record allowing just 62.8 yards a game on the ground, the Steelers are middle of the pack in rushing defense. The front will get a boost with the return of nose tackle Casey Hampton. But the Patriots have run the ball better of late, and even had success with 103 yards and a 4.3 average in Pittsburgh last season. BenJarvus Green-Ellis and the New England offensive line deserve the chance to at least stay somewhat balanced, even if the game plan is to spread the Steelers out and throw the ball. Bill Belichick will never run his head into a brick wall on the ground, but the Steelers haven't exactly been a brick wall to this point. Pittsburgh has allowed some big games on the ground this season to the Ravens, Jaguars and Texans. Not surprisingly those games include the team's two losses and one of its closest victories. Throwing the ball is usually the only way to go against the Steelers, but getting The Law Firm and the rest of the ground game going on Sunday evening by the river may not be a bad idea after all.
5. Rush to the defense
- The Steelers are in the bottom third of the league in terms of sacks allowed, as Roethlisberger has been taken down 20 times for 127 yards lost. As much as Big Ben keeps plays alive, he also takes some bad sacks after keeping those plays alive. He's a big, strong guy and tough to tackle. But working against a more than suspect Steelers offensive line, New England's developing defensive front may have its chances. When it gets those chances it must take the QB to the turf and not allow him to keep his feet and make plays. It's of particular importance to keep him from rolling to his right and getting the ball down the field on broken plays. New England's secondary has had trouble covering all year and can't be expected to stay with guys like Wallace too long on extended, broken plays. Get pressure to Roethlisberger and get him to the turf to take some heat off the back end of the defense. Andre Carter and co. have been better of late, they must keep the momentum going against a Steelers team that ranks a lackluster 20th in the New York Life Protection Index.
6. Turnovers - The Steelers are a league-worst minus-9 in the turnover battle. They've lost six fumbles. They've only forced a pair of interceptions. The Patriots are plus-1 on the season, even with some tough-luck deflected interceptions for Brady. If the Patriots win the turnover battle in this one, they should have a very good chance to win the game. Giving the Steelers extra chances, or not taking advantage of any extra opportunities that Pittsburgh offers up, could come back to haunt New England. The Steelers may be good enough to lose the turnover battler and beat some teams, but that won't happen against the Patriots.
Prediction:
In my mind the Steelers "No. 1" pass defense has little chance of slowing down Brady and the Patriots. New England has Pittsburgh's number through the air. That's simply a fact at this point. The Steelers do what they do on defense, and what they do doesn't work against the Patriots with Brady under center. That said, I think the Steelers chance in this matchup lies in the fact that they have a more dangerous passing attack than in past years with the ability to make plays down the field. If they get into a shootout, I think against a pretty suspect Patriots secondary they may have a chance to hang around with New England. Pittsburgh hasn't run the ball all that well, but if they protect Big Ben they should be able make plays through the air. Most quarterbacks throw for 300 yards against New England, why should Roethlisberger be any different? But I have a hard time picking anyone to beat Brady in a shootout. That's his game right now. So I see this one the way I've seen a number of others this season. The Patriots will probably allow 20-plus points. The Patriots will probably score 30-plus points after dealing with a couple weeks of Ryan-led defesnes. So I'm going with a35-27 win for New England on the road.