Musings, observations and the occasional insight as we struggle (mightily) to believe what we just saw unfold in an ridiculously improbable Super Bowl LI in Houston's NRG Stadium….
No more calls, we have a winner. The debate is over. Settled. Put to rest. If you still want to argue about who's the best quarterback in NFL history, you obviously missed everything past halftime Sunday night, when New England's Tom Brady rendered the question moot in spectacular fashion.
Ring No. 5 has arrived, and the Patriots' Revenge Tour, two years in the making is officially finished. If there was ever a testament to Brady's resilience, skill and determination, he put it all on display for the world to see in epic form, leading New England to the biggest comeback in Super Bowl history and a mind-boggling 34-28 overtime defeat of the shell-shocked Atlanta Falcons.
Have we ever seen Brady look this bad and this good, all in the same game? So many things about this game defy explanation, but all you need to really remember is that the Patriots at one point trailed 28-3 in the third quarter, and they still won, tallying 31 unanswered points to finish the game and cap the night that will more than any other define Brady's career.
Brady had never before rallied the Patriots from a 25-point deficit, but that didn't matter. The largest previous Super Bowl comeback win was by just 10 points, but that didn't matter. NFL teams were 94-0 in playoff history with a 19-point-plus lead after three quarters, and that didn't matter either. Brady simply would not let New England lose. Not this game. Not this year. Not when it was this personal, and not when it all meant so much more than ever before. Not after everything he's been through, with Deflategate and his mother, Galynn's recently disclosed illness.
"We all brought each other back, and we never felt out of it,'' said Brady, who threw for a Super Bowl-record 466 yards, despite looking like a shell of himself for the game's opening 37 minutes or so. "It was a tough battle. They have a great team. I give them a lot of credit. We just made a few more plays than them.''
A few more plays at least on the Patriots' final five drives of the game, when Brady hung up some unfathomable numbers. On those possessions, every one of them coming with the Super Bowl hanging in the balance, New England scored four touchdowns and a field goal, and twice converted crucial two-point conversions (after being just 1 of 2 on two-pointers this regular season). Brady was 27 of 34 (79.4 percent) on those five drives, for 302 yards, two touchdowns, a 123.3 passer rating and 8.9 yards per attempt.
In other words, he had a fabulous game, all in the final 25-plus minutes of regulation and overtime, winning his record fourth Super Bowl MVP (and that highly anticipated Monday morning rendezvous with NFL commissioner Roger Goodell) and becoming the first quarterback to ever earn a fifth Super Bowl ring.
The Patriots with Brady under center have always featured an uncanny ability to morph into a different playing style when necessary, eventually wearing down an opponent and breaking its will. But no game required a heavier lift than Sunday night against the talented but fading Falcons. After looking positively mortal for more than half the game, Brady willed New England to an overtime victory that will now set the standard for all Super Bowls to come. And establishes him as the greatest quarterback of all time.
Of that, we can now be certain. This Super Bowl, with its never-before ending, silenced all debate.
So for the second time in three seasons, Dan Quinn coached against the Patriots in the Super Bowl, and essentially came up one agonizing yard shy of winning. It happened when he was Seattle's defensive coordinator two years ago in Arizona, and Malcolm Butler saved the day with his goal line interception of Russell Wilson. And you could make the case it happened again Sunday, when the key play that sparked the New England's comeback was a sack of Matt Ryan on 3rd-and-1 with 8:31 to play, and the Falcons leading 28-12.
Ryan fumbled on the hit by Patriots linebacker Dont'a Hightower, and defensive tackle Alan Branch recovered at the Atlanta 25. Less than three minutes later, the Patriots scored a touchdown and a two-pointer to make it a one-score game at 28-20, giving New England real hope.
I said it two years ago when Seattle's Pete Carroll went with a pass play despite needing one yard, and I'll say it again here: It was ONE lousy yard. Run the ball!!Quinn might own two more Super Bowl rings today if the Seahawks and Falcons had stayed on the ground.
Mind-blowing realization of the night: The only time all game that New England led was when running back James White barely broke the plane of the goal line on the 2-yard run that won the game in overtime, capping the Patriots' 8-play, 75-yard march.
What a game White turned in, and how easily he could have been named the Super Bowl MVP if Brady was not so remarkable. White caught a Super Bowl-record 14 passes for 110 yards, with two scores on the ground (six carries for 29 yards), one more in the air and that pivotal first two-point conversion in the fourth quarter.
Again and again, White saved the Patriots when they had few reliable playmakers in the game, finding a way to keep New England's flickering comeback hopes alive.
The only thing I could think of when Julian Edelman made that gravity-defying 23-yard catch late in regulation, picking the ball off maybe an inch above the turf, was that the football gods were finally evening things up for the Patriots. You know, after David Tyree, Mario Manningham and Jermaine Kearse, all of whom made astounding catches against New England in the Super Bowl.
Edelman's grab sent the message the Patriots weren't going to be denied, and was the headline moment of New England's game-tying 91-yard drive. Edelman needed some help from Falcons cornerback Robert Alford's prone body, which kept the ball alive, but this time it was a Patriots receiver who left us all slack-jawed with his magic.
And major kudos to line judge Jeff Seeman, who made the correct call on the Edelman catch, ruling it a completion even before replay confirmed it. Great call and even better catch.
As it turns out, the team seeking revenge prevailed over the one seeking respect. Maybe we learned a little something about what really motivates in the NFL. But there's no way to sugar-coat what happened to the Falcons, who blew the third-largest lead in NFL postseason history.
But what misery it must be to be an Atlanta sports fan today. The city owns one major sports championship in the combined 168 seasons its has had professional team, and that was baseball's 1995 Braves, who left a boatload of potential titles on the table during their long, 14-year run of dominance in the National League.
The 51-year-old Falcons, who are as old as the Super Bowl itself, were in commanding position to claim their first ring, and let the Patriots hang around long enough to find their footing and some rhythm in their passing game. Atlanta was dominating in many facets, but its defense got worn down by being on the field for more than 40 minutes, and ultimately the Falcons failing to get at least a field goal out of a drive that reached New England's 22 with 4:40 to play in regulation was a killer.
A 12-yard sack of Ryan by Trey Flowers and a costly holding penalty on tackle Jake Matthews pushed Atlanta out of field goal range and kept them from potentially icing the game with a 31-20 lead. There will be plenty of second-guessing in Atlanta, and a lot of it deserved, in regards to whether the Falcons lost their killer instinct and fell victim to the pressure of the Super Bowl. Finding a way to squander a 25-point advantage is almost unforgivable.
Falcons offensive coordinator and play-caller Kyle Shanahan will be in for a good bit of the blame, even as he takes his leave to assume the San Francisco 49ers head coaching job. Shanahan's decision-making was dubious on that wasted near-red-zone drive, and that's probably being charitable.
He called passes on second and third down, when the Falcons were already in Matt Bryant field goal range, and when the aforementioned sack and penalty resulted, he called another pass on 3rd-and-33, buying the Patriots even more time to mount their comeback. Atlanta lost 23 yards on those two plays and punted after using up just 1:10 of clock.
The Patriots got the ball back with 3:30 and made relatively quick work of Atlanta's gassed defense, going 91 yards in 2:30.
I think I feel the worst for Falcons quarterback Matt Ryan, who just saw his MVP season end in devastating fashion. Ryan was almost perfect through three quarters against one of the best defensive minds in the game, featuring a perfect 158.3 passer rating at that point.
He finished an efficient 17 of 23 for 284 yards and two touchdown passes. But he'll be remembered as the quarterback who was on duty for the biggest meltdown in Super Bowl history, and until he wins the big one, he'll have to try (and likely fail) to live this game down.
That said, Atlanta should be considered a threat to get back to this game in the coming years. The Falcons are a young team, especially on defense, with core players such as Vic Beasley (24), Deion Jones (22), Jalen Collins (23), Keanu Neal (21), De'Vondre Campbell (23), Grady Jarrett (23), Ricardo Allen (25), Robert Alford (28) and Ra'Shede Hageman (26).
That's a pretty good foundation to build on, and Atlanta's high-powered offense won't be slipping from the ranks among the league's best any time soon either.
New England's victory ended the NFL's streak of having a different champion in each of the past eight seasons, the longest such run in the Super Bowl era. Atlanta (13-6) would have made it nine years running, but the Patriots (17-2), in winning for the second time in three years, became the first team to pull of that kind of near-repeat since they won three Super Bowls in a four-year span from 2001-2004.
If you're keeping track, the Patriots' seven Super Bowls in the Brady/Bill Belichick era have been decided by 27 points, or less than four points per game. Keep that in mind when you recall New England being down 25 points in the mid-third quarter.
The six-point Patriots win in overtime was actually the biggest margin in their seven Super Bowls since 2001. The first 10 games of this season's playoffs featured a margin of 15.7 points on average, so I suppose we deserved to have had this kind of finish coming.
Mini-musings….
So Ryan wins the MVP on Saturday night, but Brady takes home the big prize on Sunday. I'm pretty sure No. 12 is okay with that consolation prize. Just like Cam Newton (2015), Peyton Manning (2013 and 2009), Brady (2007) and Kurt Warner (2001), the MVP has not assured Super Bowl success of late. Warner in 1999 was the last player to win the MVP and a ring in the same year…. Roger Goodell looked like the big winner for most of the night, with Atlanta in command of the game. But he and Brady will navigate their MVP hand-off on Monday morning with civility I predict, even it takes a good amount of grin-and-bear from both sides….. For what it's worth, I thought Lady Gaga crushed the halftime. She covered more ground than the Patriots offense did in the first half….. I thought the Patriots' soft schedule might come back to bite them in the Super Bowl, even though I predicted a New England win, 28-24. For a good long while, it looked like it would, with Atlanta being by far the best team the Patriots had faced this year. But in the end, New England dispatched every team that stood in its path…. So make that a record third fourth-quarter comeback in the Super Bowl for Brady, and a record fifth ring for Belichick and Brady, making them both the only ones in that coaching-quarterback club….. Grady Jarrett (three sacks) simply abused Patriots right guard Shaq Mason, and I don't know how New England doesn't look to upgrade at guard this offseason. Dante Scarnecchia can only do so much magic…. I wonder if the Patriots are still in favor of the longer point-after kick rule change that went into effect before the 2015 season? That's two missed Stephen Gostkowski point-afters in the playoffs, and Sunday's could have been as costly as the one he failed to convert in the AFC title game loss at Denver, if New England doesn't get both of those two-point conversions in the fourth quarter….. Dion "Lucky Charm'' Lewis is now 18-0 when he suits up for the Patriots. But he did reportedly injure his hamstring on the last play of regulation…. I don't care what Belichick advised him to do, I still think Falcons general manager Thomas Dimitroff is fine with giving up what he gave up to acquire receiving Julio Jones. That was one of the greatest catches in Super Bowl history that Jones made in the fourth quarter, even if the Edelman miracle grab will somewhat obscure it.
Ridiculously Cool Football Card of the Week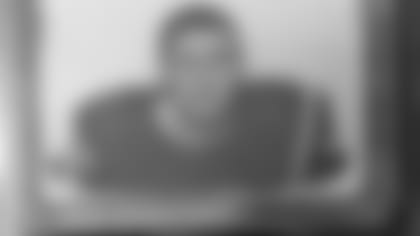 The Patriots have come a long way, with their five rings and nine Super Bowl appearances. They've been Super Bowl regulars for so long now, it's easy to forget the franchise didn't start off as success story in the AFL. Former Patriots middle linebacker Nick Buoniconti once told me that tickets to Boston Patriots games didn't even feature the name of the venue for home games because the team moved around so much, bouncing from Nickerson Field to Fenway Park to Alumni Stadium to Harvard Stadium in their first 11 seasons of existence (1960-70). Buoniconti was one of the franchise's first-decade stars, and his seven seasons with Boston (1962-68) set the stage for his superb seven-year run with the Miami Dolphins, earning him enshrinement in the Hall of Fame in 2001. Here's Buoniconti's 1966 Topps, when he was the play-make in the middle of the Patriots defense, 50 seasons ago.