Coach had said that we would know who we were as a team by the end of October......so who are we? We certainly have a good defense.... unless your QB can run. The offense has looked nothing short of pathetic. Under ten-yard passes will not cut it. Am I way off base or just expecting too much?? -David Phillips
Well that cuts right to the heart of the matter. Of course we know more about this team now than we did when camp opened up, but I think the jury is still way out on this 2022 Patriots team because of the offense that has been stuck in neutral. But there are also questions to consider with the defense as well. Let's start with the defense, they've been better than I expected considering the turnover at cornerback and linebacker. Judon has been a game wrecker while Deatrich Wise has hit a new level. Behind the front the secondary has been really solid as well. Look at any stat or any performance and you can feel pretty good about the Patriot defense, however I think we're all looking toward how they play here in the final stretch against the really good offenses to truly know what to believe. The AFC East games, especially vs. Buffalo and Miami are going to be the true tests, not to mention how they deal with Justin Jefferson, DeAndre Hopkins and Jamarr Chase (if healthy).
Offensively there's hard to say who they are and what they might actually be if and when they start to click. They're 23rd in yards per drive, 20th in points per drive and 29th in the red zone. That all comes while they're getting the best starting field position of any team in the league, a testament to the jobs being done by the defense and the special teams.
I think you have to start with the offensive line, they've been struggling to get runs blocked or give the quarterback enough time in the pocket to get comfortable. But that does absolve the quarterback play. There are still plays to that are there that are not being made.
Right now it looks like that side of the ball will prevent them from truly making a run and I wish there were just a couple guys getting healthy or a schematic tweaks that could make a difference. Much is being placed on David Andrews shoulders. It's just looked the same for three-plus months now, how much can they really change in one week off? -Mike Dussault
What is the story with Ty Montgomery? Has Stevenson's pass catching ability kept him off the roster? -David Brown
No, he's been on IR since the second week of the season so it's been more his absence that has pushed the team to expand Stevenson's third-down role. Montgomery has been eligible to return for a while now, a couple weeks ago Bill Belichick told reporters he would remain on IR so we'll see if there's any movement after the bye. The Patriots could use another receiving back option. Montgomery was one of the bright spots in camp this summer and his return would provide needed depth. Between him, David Andrews and Christian Barmore, it would be great to see the Pats get more healthy before the rematch with the Jets. -Mike Dussault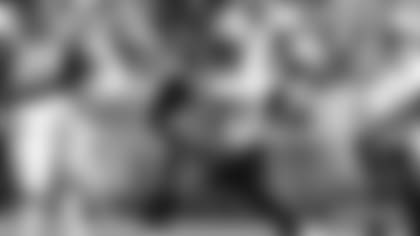 What's up with the O-line? Is it coaching or players? For years the Pats never had O-line problems, how did it degenerate so quickly? -@Ed32589825
Hard to pinpoint but four difference coaching combinations over the last four years certainly has had something to do with it, especially when you're going from Dante Scarnecchia in 2019 to where we are now. Offensive line consistency is usually mostly an early season issue but this year it's lingered. Certainly injuries have hurt, with David Andrews doing so much as far as making calls and keeping everyone on the same page. But Trent Brown and Michael Onwenu have had solid seasons while Cole Strange's recent struggles without Andrews illustrate other hiccups that they're fighting through. Unfortunately they struggling to find play at right tackle that doesn't destroy plays before they happen. Wynn's inconsistency and penalties have been a continuing trend, I'm still wondering if this could be remedied by moving him back to the left side (more on that below). There are a lot of players who have played a lot of spots, I still think the answer is settle in on the four-fifths that have been okay and then consider giving Cajuste an extended look on the right side. He seemed to at least hold his own vs. the Colts and at this point, I'll take that. -Mike Dussault
Do you predict the Patriots could work on airing out the passing game more for the remainder of the season or is the running game just too much of a safety net now? And if so, does this have you in any way concerned about them over working Stevenson? -@ClazzyClare
Yes we can hope that the passing game will take flight but at this point I'll take any effective movement of the ball whether it's run or pass. Neither has been consistent, especially as of late. The offensive line concerns really trump it all because it's impossible to push the ball downfield when you've got less than 2.5 seconds to get the ball out before you get killed. That said, I'm definitely concerned about overworking Stevenson and Jakobi Meyers as well. Those two guys are doing pretty much every thing over the last couple weeks. That's not sustainable and it's a recipe to get your two best offensive players hurt or at least gameplanned out of the attack. -Mike Dussault
Will the post-bye offensive line see the tackles flip? Wynn-Strange-Andrews-Onwenu-Brown? -@Swimlikefish1
Before the last two games I might've said yes but it seems like a long shot to me even though I'm not even sure what the philosophy behind the original swap was. Wynn was never as bad at left tackle as he's been on the right side and now, he's mixing some left guard snaps in as well. Can Wynn settle in and find some solid football? That would be the only reason I see for a switch. For me where I'm at now is get Andrews back, hope he settles Strange and then really see what Cajuste can do in an extended look. -Mike Dussault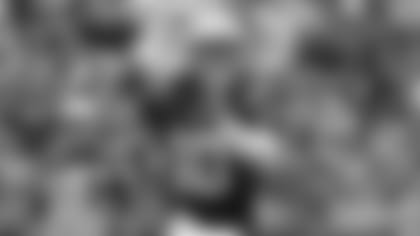 With the way results are going for the Raiders and how the Davis family react. How long before Josh McDaniels is fired and would he come back to the Pats? -Gary Waldron
What a crazy game this is. I saw the Raiders in joint practices this summer and thought they looked like a wagon. Or should I say I thought the combination of Adams and Renfroe were a wagon that made life really hard on defenses. Obviously there's a lot more that goes into things, but after being so star receiver starved here in the New England it's a bit bizarre to think that simply having the best wide receiver in the game doesn't immediately mean winning games. I have to think with Dave Ziegler at GM that McDaniels will survive this year unless they continue to bottom out. I think they're too good to do that but I sure wouldn't have predicted a blown double-digit lead to the Jags either. Plus, with the Pariots changing their offense would they really be ready to go back to Josh's offense midstream? I think they had to "de-Brady" the offense at some point. Still, it's been so clunky I'd be up for just about anything if they could recapture any of the solid success they had last season offensively. ­-Mike Dussault
Am I crazy for hating that Mac slid instead of diving on that goal to go play? I know he isn't exactly Brandon Jacobs but if we're to believe this is kid is the answer then I'd like to know in a game where points are tough he'll do EVERYTHING to get some. Too harsh? ­-@DJCov
To be honest this one didn't bother me all that much at the time and I was a little surprised that Mac took some criticism for the slide. I get the point though, everyone still has visions of Brady juking Urlacher in 2006, but I think given Mac's health and the critical need to not do anything dumb, I get why he willingly slid quickly to the ground. What if he lowers his shoulder, gets decked and either gets injured or fumbled? I'm right there with everyone hoping Mac can simply get back to what he was doing last year before hopefully taking a further stride forward. No one is in bigger need of a big, feel-good play and eventual solid full game than Mac. I thought he would get it vs. the Colts but maybe the first step is simply playing within himself and not pushing things into territory where mistakes get made. So in that regard, maybe there is something to build off in the bye week. -Mike Dussault
Can we wear grey pants during the second half of the season?? -@Betancourt10Bos
That one's over my pay grade but I'd say it's probably unlikely for the grey pants to make another appearance. Maybe had they gotten a win vs. the Bears in them there'd be more of a groundswell. I'd rather redesign the greys to match the current jersey a little better too before they become a fixture. For now I think it's all blue-on-blue from here until 2023. -Mike Dussault
So far this season we have been subjected to an eye watering 17 giveaways,a statistic that you would never usually associate with a Bill Belichick coached team from years gone by,with this in mind could you try and break this down for me and identify the many things that have contributed to our New England Patriots becoming a turnover machine? -Marc Saez
The Patriots have yet to have a turnover-free game this season, something they did five times in 2021. It's been a huge part of the problem and though they're not coming in bunches like they did against the Dolphins (three), Ravens (four) and Bears (four), every game the ball is getting in harm's way. It's little surprise that those three games all ended up as losses and more on the lopsided end of things. You can start with the 10 interceptions, seven of which belong to Mac and three of which are Zappe's. Some of those are the result of looking to aggressively push the ball down the field, but there were also some terrible decisions mixed in as well. The seven fumbles lost have the Patriots at the bottom of the league as well, with the quarterbacks and Nelson Agholor and Kendrick Bourne accounting for nearly all of them. Agholor has had his come in some key moments, possibly why his playing time has been reduced as of late. It's hard to point to a single thread why they've been so turnover prone early this year, other than they're all connected to an offense that has yet to find a consistent rhythm this year. Along with the offensive line, eliminating the turnovers is absolutely vital going forward. -Mike Dussault