I mean, based on social media posts and talk show callers - it was time for Armageddon in New England about this time a week ago.  The Patriots were ready to implode, the entire NFL had passed them by in free agency, they weren't going to sign anyone who could play, all the good players were going somewhere else...what else have we missed here?
The three most popular questions I've run across over the past week are as follows - and let's see if you've heard these before:
"When are they going to sign someone?"
Relax.  It's been said before, it will be said again - there is always a method to the perceived madness in Foxboro.  The Patriots have long operated on their own time and schedule, in their own manner, and prefer to let others fly about first while picking and choosing selected veteran players to join the fray for another championship run.
Traditionally, the more popular, in-demand and specialty players are in position to have their contract needs met earlier.  After they've all scooped and scored for themselves, the marketplace begins to thin out and other players settle into defined roles - a special teams' player, a pass rusher, a backup tackle and so on.
It sounds very much like a technique for shopping Filene's old Bargain Basement, but the Patriots are famous (and infamous) for sifting through the piles and finding the gems left behind after the initial few days of sorting through what's left.
It isn't always the big names who become the top contributors.
Based on who has been reported as coming to Foxboro thus far (Jason McCourty, Danny Shelton, Jeremy Hill, Matt Tobin, Adrian Clayborn, Cordarrelle Patterson), there may not be any household names added for next season and beyond in New England.  But then again, there could be.
It's all about development, and where the players go from this point forward.  This is the exact method the Patriots have used, with much success, in building the franchise into an annual postseason contender over the past two decades.
"Why did they let Solder and Amendola go someplace else?"
No doubt about it, the Patriots lost players who were important contributors in recent seasons, including the past one - Nate Solder, Danny Amendola, Dion Lewis and Malcolm Butler.  There are still other players eligible for free agency, like Matthew Slater, LaAdrian Waddle and Cameron Fleming who could conceivably also find themselves with a new address before this process ends.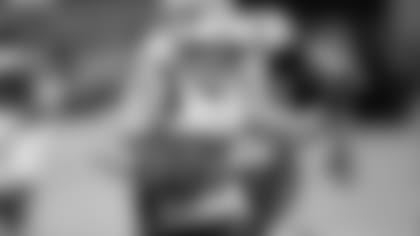 The devil is simply in the details.  Free agency happens every year, and has been around in some form or fashion since 1947.  Unrestricted free agency started in 1992.  And there's nothing wrong with a player looking for the best deal possible - you and I would do the same thing.  It's what has helped create the competitive balance we have today.
With salary ceilings and floors (or spending caps) in place, long gone are the days where a player knows with absolute certainty who he'll play for from year to year, however.  Even those considered "untouchable" or under contract never know for certain where they'll be hanging their cleats from one season to the next.
The Patriots have a system in place where certain positions and jobs are worth a certain salary.  If a players' demands exceed what the team has in mind, often the team moves on.  There is no blame assigned in this instance - it's simply business.  But this is a system that has worked for the most part, regardless of what anyone thinks about it.
It's not foolproof.  But other teams in the NFL have either started on this philosophy, or are kicking the tires and ready to try it out...especially if they haven't seen the postseason themselves in a few years.
"Who are these new guys, anyway?  Are they any good?"
My favorite question(s) this week.  The optimist could look at guys like Shelton, Hill and Patterson and say the team filled certain needs and holes on the roster.  The pessimist could look at the same players and say 'how good could they be?  They came from Cleveland, Cincinnati and Oakland!"
None of those teams reached the playoffs last year, of course.  But here's how this can work in New England's favor - the aforementioned teams need a lot more than just a single players' services, deeming some talent on their roster expendable so they can build through younger, less expensive depth.  Every team in the NFL has talent, some more than others of course, but all teams have players who can play for anyone, anywhere.
[wysifield-embeddedaudio|eid="654421"|type="embeddedaudio"|view_mode="full"]It's known as parity, and that's precisely what the NFL has worked toward for a long time.  Competitive parity.  So how do teams separate themselves into winners and losers?
Enter the Patriots, who scoop and score with some veterans because they've outlived their usefulness elsewhere, or outpriced themselves in the market.  Maybe they've previously made some money - and right now, all they want to do is play for a contender.  They want to win.  And work toward one more big money deal if they can.
"Honestly, I'm just going to go with whatever Coach (Bill Belichick) wants me to do," Shelton told the Patriots' media in a Monday interview, as an example of a veteran player working to fit into his new environment. "My best feature is stopping the run, so if he wants me to play at a specific position I'll do it, and I'll make sure I do my job for the team's success."
It's a beautiful thing really, this free agent frenzy.  Let the other teams spend or over-spend and the players perform or under-perform, while the Patriots find motivated, dedicated, 'hungry' players looking for their next-best shot at success.  And above all, players want to be known and remembered for their success - by winning.
The Patriots have managed this philosophy better than any team in American professional sport over the past 20 years.  The proof is in the wins, the championships, the revenue and ratings.
Now then.  Feeling any better?
Brady and the Berry
You probably saw, or at least heard about, TB12's appearance on CBS Late Night with Stephen Colbert a couple of weeks ago?  He chugged a beer, whipping Colbert in a contest just as he might have once done as a student at Michigan.
I said, "might have."  We're not casting any aspersions here.
But when Colbert challenged him to eat a strawberry - which Brady claimed he had never done before - he did so, with an uncomfortable look and reaction to go along with it.
"Like s*," was what TB12 said, to much laughter within the studio audience. He went onto explain why it tasted that way, thanks to childhood smells emanating from his kitchen refrigerator and the smell of strawberries in the fridge just being too much for him to stomach at the time.
When the show host, Peter Sagal, suggested that defensive coordinators might want to have their uniforms smell like strawberries next season, Brady replied. "that would be smart.  But most defensive coordinators are not smart."
Uh oh, Tom.  That's bound to end up on someone's bulletin board next fall.  And be ready for strawberry-scented jerseys, too.
John Rooke is an author and award-winning broadcaster, and just completed his 25th season as the Patriots' stadium voice.  Currently serving in several media capacities - which include hosting "Patriots Playbook" on Patriots.com Radio - Rooke has broadcast college football and basketball locally and nationally for 30 seasons and is a member of the Rhode Island Radio Hall of Fame and RI's Words Unlimited Hall of Fame.