Musings, observations and the occasional insight as we re-cap a Week 1 in the NFL that was dominated by games decided by double-digit margins...
The Oakland Raiders watched Thursday night as the defending AFC West champion Kansas City Chiefs went on the road and impressively knocked off a consensus playoff contender in New England, winning by double digit points.
Then they followed suit. The Raiders, who matched the Chiefs' 12-4 record last season but couldn't beat Kansas City, settling for a wild-card berth, sent notice that they're not in the mood to settle in 2017. Oakland kept pace with the fast-starting Chiefs, going to Nashville on Sunday to knock off a Tennessee Titans team that's favored to win the AFC South and return to the playoffs for the first time since 2008. And the Raiders did fairly it fairly comfortably, winning 26-16 with a balanced and crisp display on both sides of the ball.
The best news for the Raiders was that while their well-respected offense clicked for 359 yards with a pair of touchdowns and four field goals, it was their defense, ranked 26th overall in 2016, that was the star of the show. Oakland showed it can close the deal, holding the Titans to just a pair of second-half field goals and consistently making the plays that kept Tennessee waging an uphill battle from behind.
It's going to serve Oakland very well indeed to have a shut-down defense to go with its potent offense. And the cherry on top in Week 1 was the Raiders getting 76 tough rushing yards on 18 carries (4.2) from the un-retired Marshawn Lynch, with 16 yards coming on his sole reception. Lynch is a tone-setter for these Raiders, and as Oakland preseason announcer Matt Millen told me recently:
"This offense, it's going to score a lot of points. And for the record, Marshawn is an attitude changer and those guys are rare. He will give them a toughness, a mental toughness. And I don't know if it's been there before. This guy will be the tip of the spear and you can see it.''
The Raiders are now 13-4 over their past 17 regular-season games, and they expect to win rather than hope to. In the battle of quarterbacks who broke their right legs on Christmas Eve day last December, Oakland's Derek Carr outplayed Tennessee's Marcus Mariota, throwing for an efficient 262 yards and two touchdowns, compared to Mariota's 256 yards, with no touchdowns through the air but one on the ground from 10 yards out.
The Titans aren't going to disappoint this year, and they'll be in the win column plenty this season. Oakland is just further along in its rise to relevance and prominence, and the Raiders responded to the pressure of matching the Chiefs' road upset.
Buckle up in the AFC West. It may be the best and deepest division in this year's NFL.
I'm a fan of the quirky Sebastian Janikowski, and here's hoping the NFL has not seen the last of the man they call Seabass, who went on IR on Saturday due to back issues (figures, given the Raiders deemed his cap number too heavy to carry in 2017).
But how can you not root for a guy named Giorgio Tavecchio, the kicker Oakland signed to replace Janikowski? He's been around the past four training camps with the Raiders, but called upon in Nashville, G.T. responded with four field goals in four tries, including a pair of 52-yarders, turning a 10-10 game into a 16-10 Oakland lead. That's beyond clutch.
Even better, he's left-footed, just like Janikowski. Oakland just should have a left-footed kicker. It fits their image.
I'm well aware that Week 1 is rife with over-reaction, but I didn't hear anything from Tony Romo to make me think the new CBS lead analyst isn't up to his high-profile job. Romo seemed on top of his game calling the Raiders-Titans game in Nashville, and he even threw in a Madden-esque "Boom!'' describing a crushing early-game block by Tennessee tight end Delanie Walker on a Marcus Mariota touchdown scamper.
What is it about ex-Cowboys quarterbacks in the booth being so good? Dandy Don Meredith set the bar high. But Troy Aikman and now Romo have followed suit and made their own name in the announcing game.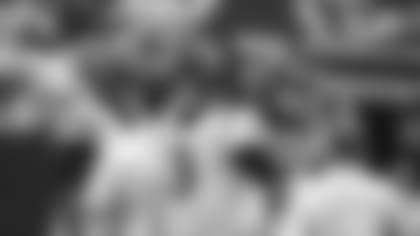 Maybe the Texans should have moved their home opener against Jacksonville after all. I mean, haven't the good people of Houston suffered enough?
What a brutal showing by the Texans in their 29-7 loss to the visiting Jaguars. It's a good thing the Texans were ultra-motivated to deliver for their city thanks to the ravages of Hurricane Harvey. Can you imagine if they treated this one like just another home opener? This was an egg-laying by which all egg-layings should now be measured.
Houston gave up 10 sacks, and committed four turnovers. I'd like to salute Jacksonville's better than expected defense for all that damage, but the Texans offensive line was a disaster (you can start counting your money holdout tackle Duane Brown) and their quarterbacking was abysmal.
Tom Savage lasted all of a half as Bill "Quick Hook'' O'Brien's starter (shades of two years ago, with Brian Hoyer and Ryan Mallett), and while rookie Deshaun Watson gave Houston a spark early in the second half with its only touchdown drive, he wasn't a game-changer (10 of 23 for 102 yards, one touchdown and one interception).
O'Brien just can't find himself a quarterback he can believe in. Watson has long-term potential, but it may be a bumpy learning curve. In the meantime, I'm wondering what Brock Osweiler thought Sunday while watching Texans fans boo Savage off the field? For that matter, penny for Colin Kaepernick's thoughts as well.
Jacksonville's offense imposed its will on Houston's overrated defense — yeah, I said it, and Sunday proved my point — and nicely kept quarterback Blake Bortles from doing too much damage or carrying too big of the load. Rookie running back Leonard Forunette lived up to the hype with 100 yards on 26 carries, with a touchdown, and added three receptions for 24 yards. He moved the pile nicely, and Bortles only needed to throw 21 times, completing 11 for 125 yards and one score.
That'll work, and I'd expect to see the Jaguars take a run-first mentality until it stops working. On defense, free-agent defensive lineman Calais Campbell had a career day for the Jaguars, notching four of their 10 sacks, including 3.5 of them in the first half, when Jacksonville built a 19-0 lead.
Now that was an old school Ravens win at Cincinnati. Smothering defense, pounding running game, and don't try anything tricky with the passing game. Woody Hayes would have been proud.
It was so retro for the Ravens I almost thought I saw Trent Dilfer and Tony Banks under center at times in the 20-0 win, not Joe Flacco. Baltimore's defense sacked Andy Dalton five times, created five turnovers, including four Dalton interceptions and a fumble, and limited the bumbling Bengals to just 221 yards.
It was Baltimore's first shutout in an opener since 2006, the year the Ravens defense ranked first overall in yards allowed. Another shutout was authored in the 2000 opener, the year Baltimore set a league record for fewest points allowed in the 16-game era, and won the Super Bowl.
That's why I think the Ravens defense leads the way back to the playoffs in Baltimore. This isn't a team that needs a high-powered passing game. Or training camp for that matter, given that Flacco played reasonably well despite missing the whole shebang.
Flacco threw for just 121 yards on 9 of 17 attempts, and 48 of those yards came on a short pass that new receiver Jeremy Maclin (nice signing there) , Ravens) took to the house for the game's first touchdown. The Ravens ran a whopping 42 times for 157 yards (3.7), showing their commitment to the ground game.
Only another hamstring injury suffered by new multi-purpose backfield threat Danny Woodhead ruined a pretty perfect blueprint victory for Baltimore. Is Woodhead ever going to be able to stay on field for long?
My doubts about the Bengals were borne out in Week 1. The best quarterback in the league who's never won anything that matters, aka, Andy Dalton, had four interceptions, including a horrible one in the end zone (C.J. Mosley) when the game was still very much in doubt. Three of his picks came in the first half, and the fourth turnover came on the first Bengals drive of the second half, in the red zone.
Dalton finished 16 of 31 for 170 yards, with those four interceptions and one fumble, and was roundly booed by the frustrated Cincinnati throng. He even responded to a fourth-and-5 situation in the fourth quarter by throwing the ball away when pressured. That's as good as another turnover.
For one week at least, Bad Andy was back, bringing shivers from those who predicted the Bengals would return to the playoffs (not me). And the hot seat that Cincinnati coach Marvin Lewis is working on this season just got exponentially hotter. Oh, and can't wait for the Texans at Bengals game on Thursday night. That one could be epic, with the over-under for combined turnovers set at 15.
Give it up for the first-place Buffalo Bills, alone atop the AFC East this late in the season for the first time since…. I don't when. Okay, enough jokes. Buffalo got the job done 21-12 at home against the sad-sack Jets, in a game that was as big a must-win as any in recent NFL history. Can you imagine if Buffalo couldn't manage to win a home game against the Jets? These Jets? Might as well just forget it for the rest of 2017.
Then again, with the Jets and Bills these days, maybe that's exactly the point. "And we're on to 2018!''
Let the Bills go on the road and win at Carolina in Week 2 — in a homecoming of sorts for rookie Buffalo head coach Sean McDermott, the former Panthers defensive coordinator — and there will be more believers. For now, they took care of business and won the presumed Tanking Bowl.
It's not like they ever led 28-3, but still, the Falcons came darn close to letting another double-digit fourth-quarter lead slip away Sunday in Chicago, against a pretty out-manned Bears club that was its own worst enemy at times.
It may just be the case that little is going to come easily for the defending NFC champions this season, as everyone lines up to give the Falcons their best shot. That's the way the NFL works, and at least credit Atlanta for holding on at the end, despite Chicago, trailing by six, going on a 16-play potential game-winning drive that didn't end until Falcons linebacker Brooks Reed sacked Bears quarterback Mike Glennon on fourth down from the Falcons 5.
The Falcons scored the points that decided the 23-17 win when Matt Ryan found a wide-open tight end Austin Hooper for an 88-yard scoring play in the fourth quarter, and if you haven't seen it, find it online. Hooper applied a stiff arm to Bears strong safety Quintin Demps that was Heisman Trophy-worthy, and then later in the quarter, he abused another Bears defender with a stiff arm on a 40-yard grab. He finished with two catches for 128 yards, which is a good gig if you can get it.
I'm not so sure about those new all-black (or dark, dark navy, whatever Chicago's primary color is) Bears uniforms, or for that matter, the team's new starting quarterback, Glennon. The ex-Bucs backup didn't have awful numbers (26 of 40 for 213 yards, 1 touchdown, no interceptions), but he was mostly dinking and dunking, and he looked hesitant and lacking in confidence.
Glennon was sacked four times, and although his receivers let him down at times with key drops (Jordan Howard, we're looking in your direction, at the goal line), it's not going to take long for the Bears to turn to rookie Mitch Trubisky. You can book that, $15 million signing bonus for Glennon or not.
But I did like the latest Bears rookie running back sensation, Tarik Cohen. The fourth-round pick had five runs for 66 yards and added eight catches for 47 yards and a touchdown. On a 46-yard first-half run, Cohen did his best Gale Sayers move, reversing field and juking several Falcons defenders out of their jocks. With Cohen and last year's rookie find, fifth-rounder Jordan Howard, the Bears ground game has made Matt Forte a distant memory.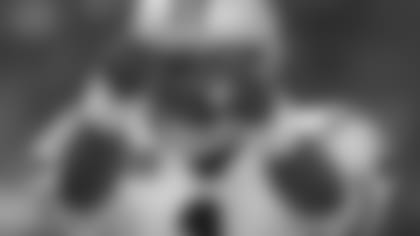 Nice return to the scene of the crime for the Panthers, who thumped the 49ers 23-3 in Santa Clara, playing on the same Levi's Stadium field where they were humbled in Super Bowl 50, starting the franchise's year-plus downtown.
Positive signs abounded for Carolina. Cam Newton had a solid, efficient game with 171 yards passing, two touchdowns and just one interception after his offseason shoulder surgery. Rookie multi-purpose threat Christian McCaffrey, playing near Stanford where he starred collegiately, produced 85 yards from scrimmage on 18 touches, with only a fumble marring his first NFL game. And the Panthers defense was back to its dominant self of 2015, limiting San Francisco to a measly fourth-quarter field goal, and only 217 net yards.
Watch out for these Panthers. Their offense is going to get better as the season unfolds, and Newton, the 2015 league MVP rounds back into peak shape. But Newton is back and so is Carolina as an NFC Super Bowl contender. I'm picking them to go back to the playoffs, and make their dismal 2016 season seem like the aberration it was.
I thought Fran Tarkenton had a good day in Philadelphia's 30-17 win at Washington. What's that you say? That wasn't Tarkenton, "The Mad Scrambler,'' who kept pulling rabbits out his helmet earholes for the Eagles? Could've fooled me, especially when second-year quarterback Carson Wentz made like Houdini and escaped the Washington pass rush long enough to heave a 58-yard first-quarter touchdown to receiver Nelson Agholor.
The Eagles got the win, despite a very shaky replay call on a late Kirk Cousins fumble that stood rather than being correctly ruled an incomplete pass. But I'm not sure their game plan is going to be a solid long-term bet if Wentz has to work miracles every week. He's gifted at it, but you don't want to rely on that kind of razzle-dazzle too often. Especially when he's taking a pounding, with Washington registering two sacks and nine hits on Philly's franchise quarterback, who finished a fine 26 of 39 for 307 yards with two touchdowns and one pick-six.
Washington looked like every bit the last place team in the NFC East in its opener. There were three Kirk Cousins turnovers, and some shaky decision making on the quarterback's part. There were dropped passes (Terrelle Pryor had a big one), bad third-down defense, breakdowns in assignments all over the field, and a less than reliable running game. Add it all up, and Washington didn't really do anything well enough to win against the division rival Eagles.
Is that how it's going to be again, Detroit? Another year of fantastic finishes that obscure less-than-scintillating starts? Well, okay, if that's your DNA at this point, you might as well go with it. The Lions don't make anything easy on themselves, but somehow they cobbled together a 35-23 win over the mistake-prone Arizona Cardinals in Motown.
Matthew Stafford started his day with a pick-six, but he ended up with four touchdown passes and 292 yards, so all's well that ends well. The Lions always confound me, but when they get their passing game going, it can be a sight to behold.
Speaking of sight, those new gray numbers on the Lions home jerseys are hard to read. Who's with me on this one?
Tell me again how the old Carson Palmer is back? Which one? The good old Palmer of 2015, or the bad old Palmer of late-Cincinnati and Oakland vintage, and even in the first half of last year? Because I saw a veteran quarterback playing against Detroit without much going for him. Palmer had three interceptions and Arizona repeatedly failed in the red zone when they had a chance in the first half to build a sizable lead over the Lions.
I thought I might have misjudged the Cardinals when I had them missing the playoffs this year. But after a week of results, perhaps I was more right than I knew. With Palmer back in turnover mode, and now all-everything running back David Johnson nursing a wrist injury, the Cardinals aren't going to intimidate anyone in the NFC for the time being.
Cleveland may finally have something at quarterback in rookie DeShone Kizer. I know, I know. We've been saying that since Tim Couch. But this time, it might finally be accurate. The Browns lost 21-18 at home to the Steelers, but Kizer more than acquitted himself well, and the stage never once looked too big for him. He didn't seem cowed by the task of playing quarterback in Cleveland, which has been known to end a career or seven.
Kizer was a cool 20 of 30 for 222 yards, and he produced one touchdown with his arm and one with his legs. He threw an interception and took way too many sacks (seven), but even the Steelers defenders were impressed with his composure and poise, with Kizer leading long touchdown drives of 68 and 73 yards.
And hey, 18 points isn't bad for the Browns offense, who out-scored Pittsburgh's (the Steelers had a blocked punt touchdown). The Indians have won a franchise-record 17 in a row entering Sunday night's game, and the Browns scored 18 against their arch rivals. Maybe there's some good mojo at work in Cleveland.
Who needs Aaron Donald in L.A.? The Rams do, of course, but you couldn't tell their star defensive tackle was missing on Sunday, when Sean McVay's new and improved club absolutely crushed the Colts 46-9, holding them to one touchdown and one field goal while returning two Scott Tolzien interceptions for touchdowns.
The Rams really are better, but how could they not be having finally gotten wise to Jeff Fisher's weak act and dismissed him as head coach. McVay already has No. 1 overall pick Jared Goff looking like an actual franchise quarterback, with his 306-yard, one-touchdown, no-turnover day serving as a down payment on his potential. It was Goff's first NFL win, and there will be more to come on that front in 2017.
Meanwhile, the Colts are a train wreck. Can't wait to hear how the always-positive Chuck Pagano will spin this one. Indianapolis had just 225 net yards of offense and benched Tolzien in the fourth quarter in favor of the newly acquired ex-Patriot, Jacoby Brissett. At least Brissett got the Colts into the end zone, sparing them that humiliation.
Indy owner Jim Irsay isn't one to suffer in silence. Not for long any way. With Andrew Luck not expected back any time soon, this could be an entertaining couple of forthcoming weeks in the heartland.
New coaches had a pretty good first week's worth of work, with not all precincts reporting thus far. Buffalo's Sean McDermott, the Rams' Sean McVay, and Jacksonville's Doug Marrone got in the win column right away, while San Francisco's Kyle Shanahan and his 49ers took it on the chin at home against Carolina. Two more newbies will work for the first time as head coaches on Monday night, when the Chargers (Anthony Lynn) play in Denver (Vance Joseph). That means new coaches can go no worse than 4-2 in Week 1, barring a tie on Monday night.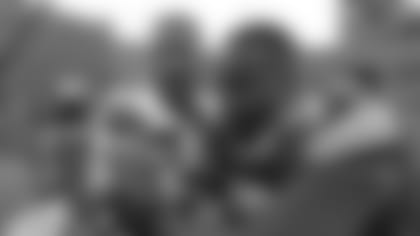 Well, this is new; the Packers winning with defense first. In what I have predicted will be the same matchup in this season's NFC title game, Green Bay squeaked past visiting Seattle 17-9, and flashed some serious defensive muscle in the process.
The Packers, the team that got steamrolled in Atlanta in last season's NFC Championship game, looked like a completely renovated building on defense against the Seahawks. Seattle didn't score a touchdown, had just 12 first downs, was just 3 of 12 on third downs, and totaled a modest 225 net yards of offense.
Packers defensive end Mike Daniels stole the show that Aaron Rodgers usually owns, especially in Lambeau Field, posting 1.5 sacks, seven tackles, four quarterback hits and a tackle for loss. And he was even more dominant than those numbers sound.
Next week a return to trip to Atlanta looms, and I suppose that will be the ultimate test for the Packers' newly formed defensive prowess. But Green Bay fans could probably get used to this. Not having to put it all on Rodgers' shoulders to win is a concept that remains wonderfully novel for the Packers. But perhaps it'll become their new calling card.
Another questionable day for the game's officials. How do they throw Seattle cornerback Jeremy Lane out of the game for throwing a punch in the first quarter on a Rodgers' interception return, when no such thing was ever captured on camera? Lane got his facemask pulled violently by a Packers receiver, and he gave a forearm to the offender as the two tussled on the ground, but an ejection for a phantom punch is a ridiculous outcome when every inch of the field is covered by cameras.
Once again, the NFL has some explaining to do on behalf of its officials.
What a mind-boggling juxtaposition from one year to the next for the Patriots. Last year in Week 1, without a suspended Tom Brady, New England won a game almost no one thought they would, upsetting Arizona on the road with Jimmy Garoppolo at quarterback on Sunday Night Football's big stage. And the Patriots were off and running, en route to their fifth Super Bowl title.
This year in Week 1, with Brady back in the lineup and presumed to be helming a super team of sorts, New England lost a game almost no one thought they would, being blasted 42-27 by visiting Kansas City in one of the most stunning losses of the Bill Belichick era, on the season-opening Thursday night big stage.
We'll let you know how meaningful Thursday night was in terms of omens for 2017 at a later date. But that's already one outcome we absolutely didn't see coming in this new NFL season.
I wouldn't go so far as labeling it a Pyrrhic victory, but the Chiefs losing safety Eric Berry with the season-ending Achilles tear he suffered in the fourth quarter of the upset win in Foxboro took a lot of the juice out of Kansas City's accomplishment. Berry is not just one of the Chiefs' biggest stars and most dependable defensive cogs, he's the kind of team leader who can't be replaced in the locker room.
He and Marcus Peters gave K.C. perhaps the best cornerback-safety duo on one team league-wide, and his absence is going to leave a void on multiple fronts. Calculate how much Seattle missed safety Earl Thomas once he broke his leg last season in Week 13, then double the potential impact for the Chiefs playing without Berry for even longer.
Forget the impact made by Odell Beckham Jr., Carson Wentz or Kirk Cousins. U.S. District court judge Amos Mazzant III may well have helped decide the NFC East this season by granting the players union's request for a preliminary injunction on behalf of Ezekiel Elliott. The Cowboys once-suspended running back is now cleared to stay on the field indefinitely, with his six-game disciplinary penalty put on hold.
But the Cowboys still have to be wary rather than celebratory, because if the NFL decides to appeal Mazzant's ruling and is successful in getting the suspension re-instated at some point, the timing of that development could be crucial to Dallas's playoff dreams.
Imagine this: Elliott plays all season through Week 12, but only then is forced to serve his six-game suspension and has to sit out the Cowboys' final five regular-season games and their playoff opener. And without Elliott down the stretch, maybe Dallas doesn't even make the Super Bowl tournament. Can you say worst-case scenario?
Ridiculously Cool Football Card of the Week
What's this I hear about the Eagles teasing us with the notion they might bring back their Kelly Green uniforms, at least as an alternate look, perhaps as soon as 2018 ? Be still my beating heart. They should go all the way, too, and re-introduce the NFL to those slick white helmets with the green Eagles wings from their early-'70s ensemble.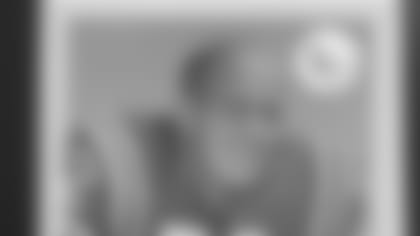 Floyd Peters would have agreed with me. Here he is wearing Philly's Kelly Green on his 1968 Topps card, and while many fans might remember him as one of the NFL's best defensive coordinators for multiple teams in the 1970s and '80's, Peters was a darn good D-lineman in his playing days, making three Pro Bowls for the Eagles in the four-year span of 1964-67.
I got to cover Peters for four seasons in the early '90s when he was the Bucs defensive coordinator, and while those Tampa Bay teams were mostly mediocre at best, Peters was a walking, talking throwback to an earlier, less pretentious era of NFL history. He was as refreshing a straight shooter as you'll ever find, and his gravely voice and central casting tough-guy looks should be the standard every defensive coordinator aspires to. RIP, Floyd.