Musings, observations and the occasional insight from an interesting Week 13 in the NFL…
It has come to this. The team that hasn't even had a home-field advantage this season may well be hosting a home game in the NFL playoffs. That reality is starting to sink in thanks to Sunday's events, when the Los Angeles Chargers kept up their strong late-season push to the playoffs, knocking off the visiting Cleveland Browns 19-10 and pulling into a three-way tie with Kansas City and Oakland in the AFC West.
Pray tell, as December dawns, the mild, mild West has morphed into the wild, wild West, promising perhaps the most exciting finish among the eight divisional races. It's official, the AFC West is the kind of train wreck you  simply can't look away from.
The Chargers' long climb to .500 has finally been realized, with Los Angeles winning its sixth game in eight tries, after starting the season a dreadful 0-4. Only one other club in NFL history has dug out of such a hole to reach the playoffs, but alas it was the Chargers, who in 1992 went from 0-4 to 11-5 and the AFC West title.
With the Chiefs stumbling 38-31 at the Jets on Sunday, and Oakland holding serve by beating the reeling Giants 24-17, the division we all presumed Kansas City would run away with this season is starting over from scratch. With four weeks to play, three teams will be fighting it out for what could be a lone playoff berth. All three clubs are 1-1 in head to head play this year, with two more games of division action to come.
If there's a favorite, it has to be the resurgent and relocated Chargers, who endured early season humiliation as opposing fan bases took over their 27,000-seat temporary stadium in Carson, Calif., and turned the idea of a "home'' game into a theory instead of an actuality. Los Angeles may still not have been able to put down roots in Los Angeles, but if they win the AFC West later this month, the Chargers will be hosting a playoff game as the conference's No. 4 seed. It'd be quite the turn of events given their winless first month of the season and itinerant status in their own home market.
The Chargers' nine-point win over the winless Browns was by no means impressive, but Los Angeles is learning how to take care of business and beat the teams it should beat, and that has often been the trick the franchise couldn't master. For the third straight week, receiver Keenan Allen and quarterback Philip Rivers made beautiful music for L.A., with Allen grabbing 10 passes for 105 yards, and a touchdown. He's hit those marks for three weeks running, making him the league's first play to ever record at least 10 catches, for 100 receiving yards and a receiving score three weeks in a row, according to Elias Sports Bureau.
For the moment, due to the rules of a three-way tiebreaker, Kansas City remains the AFC's No. 4 seed, and thus has the inside track on the division title. But it doesn't feel like that. The Chargers are No. 7, but with all the momentum. They've already beaten the Chiefs once this season, and draw the rematch in Kansas City in Week 15. And when they take the field in Carson on New Year's Eve against the visiting Raiders, the AFC West title could well be on the line.
What a long, strange trip it has already been for the Chargers in year one of their Los Angeles experiment.
The Raiders won a game they had to have, beating the hapless Giants 24-17. Oakland just scratched its way back to .500 for the first time since being 2-2, and now the biggest game of the season looms: at division-leading Kansas City next Sunday. Oakland beat the Chiefs 31-30 in Week 7 on a Thursday night, on that wild ending where both teams kept committing penalties and extending the game.
Oakland hasn't swept Kansas City since 2012, and last year lost the AFC West at 11-5 because the 12-4 Chiefs went 2-0 against the Raiders. Let's see if Oakland running back Marshawn Lynch can stick around for the whole game next week, and not pull of a repeat of his first-half ejection in Week 7.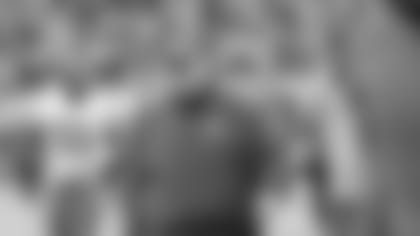 The Chiefs richly deserved that loss to the Jets, blowing an early 14-0 lead and never once getting a grip on a game Kansas City had no business losing. But even with the 38-31 New York win, the Chiefs' sixth loss in seven games after a 5-0 start, they still have a chance to redeem themselves and win the lackluster AFC West. Kansas City (6-6) the next two weeks get visits from the Raiders and Chargers, and if the Chiefs can take care of business in those, a lot of ugly football will get wiped away and a fourth playoff trip in five years will likely be forthcoming.
At least Kansas City quarterback Alex Smith got past his slump, responding to the start-Patrick Mahomes buzz the best way possible, with four touchdown passes and 300-plus yards passing against the Jets. The big-play quotient was back for the Chiefs against New York, and Andy Reid's decision to surrender the play-calling duties to offensive coordinator Matt Nagy paid quick dividends.
But defensively Kansas City was a mess against the Jets, and that Darrelle Revis homecoming to the Meadowlands story line had little or no impact on the outcome against his former team.
If the playoffs started today, there'd be a ton of fresh blood in the postseason. Eight of the 12 teams that currently hold the playoff seeds did not make the postseason last year, meaning a two-thirds turnover rate would apply to this year's field. In the AFC, Pittsburgh, New England and Kansas City were playoff teams a year ago, but Tennessee, Jacksonville and Baltimore were not.
In the NFC, five of the six teams would be new to the playoffs. Only Seattle would be a repeat qualifier, or Atlanta should the Seahawks lose Sunday night at home to Philadelphia and drop back into the No. 7 slot. But the Eagles, Minnesota, Los Angeles, New Orleans and Carolina all missed the postseason in 2016.
Eight of 12 new teams is a lot of change and would represent the most of this decade in the NFL. There were six new teams in the 2016 playoffs, four in 2015, five in 2014, five in 2013, four in 2012, six in 2011 and five in 2010.
After downing visiting Carolina 31-21 to sweep their two-game season series against the Panthers, it's going to be difficult for New Orleans to not win the NFC South, so commanding is the Saints' position with four weeks to play. At 9-3, New Orleans leads 8-4 Carolina by one game, but it reality it's a two-game advantage because of the Saints holding the tiebreaker.
Third-place Atlanta (7-5) trails New Orleans by two games and now must sweep the Saints when they play them twice in the coming three weeks: in Atlanta next Thursday night, and in New Orleans in Week 16.
The Saints used to be one of the most wildly inconsistent and unpredictable teams in the league, but now you know what you're getting from them week in and week out. Mainly solid defense and generous helpings of rookie Alvin Kamara and veteran Mark Ingram, who have combined for 200-plus yards from scrimmage in five consecutive games. The duo have scored a whopping 20 touchdowns since the Saints' comeback began in Week 3, after an 0-2 start. After nine wins in 10 games, New Orleans is the picture of stability and production.
The Rams crushed the Cardinals twice this season, winning 33-0 earlier this season at home and 32-16 on Sunday in Glendale, Ariz. It was an important milestone win for Los Angeles, which improved to 9-3, maintained its lead in the NFC West, and stayed within hailing distance of the 10-2 Vikings in pursuit of a first-round bye.
After all those years of being seven or eight-win regulars, the Rams have reached the nine-win plateau and assured themselves of the franchise's first winning season since 2003. But there's so much more to come, starting with next week's showdown with the top-seeded Philadelphia Eagles, who were 10-1 before Sunday night's game at Seattle.
In case you've lost track, that game will feature Jared Goff versus Carson Wentz, in a quarterback battle of the top two picks in the 2016 draft. It'll be the game of the year thus far in the NFC, and might well serve as a conference title game preview.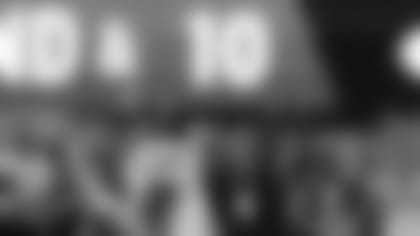 I'm starting to think Case Keenum is the best out-of-nowhere story we've seen from an NFL quarterback since Kurt Warner exploded onto the scene in 1999, winning an MVP award and a Super Bowl ring with the unsuspecting St. Louis Rams.
No, the first-place Vikings aren't a carbon copy of the Rams' Greatest Show on Turf offense, but Keenum's ridiculously surprising season continued Sunday in Atlanta, when Minnesota gutted out a tough 14-9 victory to earn its eighth win in a row.
At 10-2, the Vikings are keeping the pressure on the top-seeded Eagles in the NFC, who needed to win Sunday night in Seattle to stay one game ahead of Mike Zimmer's surging club. Eight wins in a row by Minnesota matches the team's win total for all of 2016, when that 5-0 start dissolved into an 8-8 finish. The Vikings now hold important head-to-head wins against fellow NFC contenders New Orleans, Los Angeles and Atlanta, last season's conference champs, which bodes well for potential tiebreakers. Another test looms next week at Carolina.
Like the rest of his team, Keenum is no fluke. He was a tight 25 of 30 for 227 yards and two touchdowns against the Falcons, who came in hot, having won three in a row.  Keenum was a perfect 13 of 13 in the second half, for 117 yards, and overall he found nine different receivers with passes. With that kind of offensive balance, combined with the Vikings' stout defense (just three Atlanta field goal surrendered), Minnesota has as good a chance to challenge Philadelphia for NFC supremacy as anyone.
The Falcons at 7-5 have little time to lick their wounds following their third home loss of the season. Atlanta faces a quick turnaround this week with New Orleans headed to town for a Thursday-night game that is now virtually a must-win for the defending NFC champions.
Atlanta finishes out the season with a four-game run through its division, and it's going to take at least three wins to still be in the hunt for a wild-card berth. After the Saints on Thursday, it's at the Bucs, at the Saints and then home against Carolina in Week 17. Given Atlanta's difficulty at defending its own house this season, the Falcons have a steep climb to return to the playoffs.
I liked most everything I saw out of Jimmy Garoppolo's 49ers starting debut. At least San Francisco looked like a passable big-league offense with No. 10 under center, even if the 49ers didn't finish drives, settling for five revenge-filled Robbie Gould field goals to beat the Bears 15-14 at Soldier Field.
Garoppolo looked poised and in command of Kyle Shanahan's complex offense, completing 26 of 37 attempts for 293 yards, with one interception that was clearly not his fault. If I were a 49ers fan, I'd circle this day on the calendar and tell myself it was hopefully the start of something big. Garoppolo and Shanahan are going to rack up a few more W's before their run together is over.
Gould actually managed to over-shadow Garoppolo to a degree, beating his former team all by himself with those five field goals. I thought it was a short-sighted and ill-considered decision when the Bears released Gould in September 2016, and I'm guessing John Fox and Co. agree with that assessment today.
I don't know about you, but watching Bears rookie running back/punt returner Tarik Cohen take that 61-yard punt return to the house in electrifying fashion — he reversed field almost 15 yards before heading in the right direction — I saw Gale Sayers in my mind's eye. Sayers was a rookie running back/return man the day he scored an NFL-record-tying six touchdowns against San Francisco on Dec. 12, 1965 in the mud at Wrigley Field.
Sayers had four rushing scores in that 61-20 Bears blowout win, with one receiving touchdown and an 85-yard punt return for his sixth and final score. With his big play against the 49ers almost 52 years to the day after Sayers' feat, Cohen became the first rookie since Sayers in '65 to have a punt return touchdown, a rushing touchdown, a receiving touchdown and a passing touchdown in the same season. No one had accomplished that particular foursome since St. Louis Cardinals running back Terry Metcalf in 1975.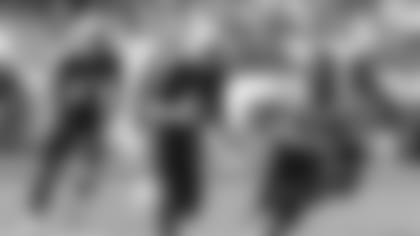 For a team that has won six of its past seven games, the Titans don't do anything easily. Tennessee's margin of victory is usually razor-thin, and even though the Titans held on to beat the visiting Texans 24-13 on Sunday, they needed an interception in the end zone with 1:02 left to protect a slim 17-13 lead. The previous four Tennessee wins have been by four, four, three and three points.
Still, given that a much healthier Houston team humiliated the visiting Titans 57-14 in Week 4, Tennessee at least held serve and got the home-field win to improve to 4-1 in the AFC South, protecting its tenuous grip on first place in the division. It still looks likely that the AFC South will come down to that Week 17 Jacksonville at Tennessee showdown, with a good bet it will be flexed into the high-profile Sunday Night Football time slot.
There are times it still seems Marcus Mariota's legs and mobility are still the Titans' best weapon. He threw for just 150 yards against the Texans, but Tennessee's ground game contributed 198 yards, which was the pretty much the blueprint in Nashville this season. Mariota threw for one score and ran for another Sunday, and now has a career-high five rushing touchdowns in 11 games this season.
Kickers miss field goals all the time in the NFL. But rarely do you see an NFL kicker miss the netting that is hung behind the goal posts to keep the balls from going into the stands. Houston's Ka'imi Fairbairn endured that indignity at Tennessee, shanking a 28-yard third-quarter attempt so badly left that someone in the crowd got a souvenir.
Fairbairn also clanked a 48-yard try off the left upright late in the first half, and made just two of his four attempts against the Titans, which proved to be pivotal to the trailing Texans in the final quarter. He's not long for this league if even the nets aren't wide enough for him.
How about this validation of New England's judgment when it comes to quarterbacks? All three Patriots quarterbacks who began the season in Foxboro wound up starting in Week 13: Tom Brady in New England's win at Buffalo, Jacoby Brissett in the Colts' loss at Jacksonville, and Jimmy Garoppolo in San Francisco's win at Chicago.
You have to wonder if that has ever happened before within the confines of a season in NFL history?
Tom Brady had another sideline outburst, this time aimed at Patriots offensive coordinator Josh McDaniels in the first quarter of New England's methodical 23-3 win at Buffalo. The cameras love that stuff, but big deal. It'll only be a problem for the Patriots and their fans when Brady stops doing stuff like that, because then you'll know his game-day intensity has slipped a notch or two. Until then, carry on in getting carried away, No. 12.
New England won this one with its two-headed ground game of Dion Lewis and Rex Burkhead (a combined 27 carries for 170 yards rushing and two scores) and a healthy dose of tight end Rob Gronkowski in the second half. But it's New England's defense that already looks ready for January. The Patriots are averaging less than 12 points allowed per game in its current eight-game winning streak, and who could have predicted that when the sky was falling in Foxboro in early October, with the defense getting routinely torched?
So is that it for Tyrod Taylor in Buffalo? Will the left knee injury he suffered in the second half of the loss to the Patriots open the door for Bills coach Sean McDermott to play rookie quarterback Nathan Peterman, like he tried to do two weeks ago on the road against the Chargers, with disastrous results? It probably should be a pivot point in western New York.
If so, Taylor leaves with a whimper rather than a bang, completing just 9 of 18 passes for a paltry 65 yards and one hideous interception against New England. Might as well play the kid, I suppose, even if Buffalo at 6-6 remains  in contention for an AFC wild-card berth. This Bills team isn't going anywhere at this point, and clearly peaked in the season's first half, starting a hopeful 5-2 under their rookie head coach.
It's mind-boggling how much the Patriots have owned the Bills this century. New England is 30-5 against Buffalo since Bill Belichick was hired in 2000, and Tom Brady improved to an NFL record 27-3 against the Bills. New England (10-2) now has won 14 road games in a row, the second-longest streak in league history, and just notched its 15th consecutive double-digit win season, from 2003-2017.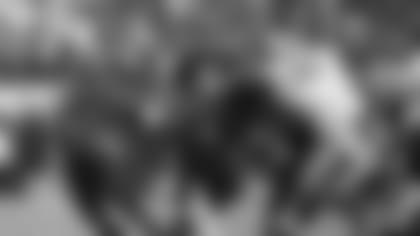 For as frustrating as things have been offensively in Baltimore this season, two home wins in the past seven days have put the Ravens in solid position to make the playoffs for the first time since 2014. The Ravens dismantled visiting Detroit 44-20, climbing to 7-5 and two games over .500 for the first time since they started the season 2-0. In this year's watered down AFC, two games above the break-even mark passes for an embarrassment of riches.
There's a pretty clear path now to 10 wins in Baltimore, and even with a loss at Pittsburgh next week, closing out the season with games at the Browns, and home against the Colts and Bengals should get the Ravens to the  postseason and remove any heat 10th-year head coach John Harbaugh might be feeling in terms of his job security.
As for the Lions, who have dropped two straight, giving up 74 points combined to Minnesota and Baltimore, their playoff chances are probably reduced to winning out, or going home in January.
On another coaching hot-seat front, we have to be getting close to John Elway deciding to move on from Vance Joseph at season's end in Denver. The Broncos were embarrassed again, this time 35-9 in Miami, dropping their eighth game in a row. This is the second time this season that Denver helped an opponent snap a five-game losing streak. The Dolphins did it on Sunday, with the winless New York Giants also getting off the skids against the Broncos in Week 6.
And to think the Broncos once won a Super Bowl on the same field they played on Sunday at Hard Rock Stadium. But against the Dolphins, that long ago defeat of Atlanta in early 1999 felt like the same ancient history of the Broncos winning Super Bowl 50 a scant 22 months ago. Denver last week became the first team to suffer a seven-game losing streak within two years of a Super Bowl title, and now its tailspin stands at eight, with no respite in sight.
Quarterback issues are obvious at the root of the Broncos' problems, and Trevor Siemian once again wasn't the answer for Denver. But Joseph seems over-matched and without any answers, and I can't see Elway willingly signing up for another year of this potential misery.
Man, the Bucs are a tough watch. Tampa Bay just finds creative ways to lose, even in the games they dominate statistically, like its 26-20 overtime loss to the Green Bay at Lambea Field. And for year three, Jameis Winston still makes way too many critical mistakes, like trying to do too much and fumbling on what turned into a 62-yard fumble return touchdown return by lumbering Packers defensive lineman Dean Lowry. Or not keeping track of where the line of scrimmage is and firing a pass a good two yards past it for a penalty.
The Bucs are dead in the water at 4-8 after the loss, but credit the Packers for finding a way to stay afloat at 6-6, while they await the rescue and recovery ship known as U.S.S. Aaron Rodgers to come their way in two weeks. Green Bay won with their running game and seven sacks of Winston, offsetting just 84 yards passing from substitute quarterback Brett Hundley (13 of 22, with a 48.3 passer rating).
With a game at Cleveland next week, Green Bay should be 7-6 and still in wild-card contention when Rodgers becomes eligible to play at Carolina in Week 15. The Packers likely have to win out to reach the postseason for an NFC-high ninth consecutive year, but now at least there's a chance of it happening.
He'll probably deny that the message was sent and received, but Jaguars quarterback Blake Bortles did his part to shut down any thought Eli Manning is the answer next year in Jacksonville. Bortles torched the Colts for 309 yards and two touchdowns in the Jaguars' 30-10 domination of Indianapolis, and now it's going to be virtually impossible for Jacksonville to miss the playoffs.
The Jaguars are 8-4, assuring themselves of their first non-losing season since 2010. They remain in the No. 5 seed in the AFC, but only Pittsburgh and New England own more wins in the conference, and they can break their head to head tie with first-place Tennessee in the AFC South when they face their division rival on the road in Week 17. Jacksonville has won five out of six, and that good-game, bad-game pattern they were stuck in for almost two months seems eons ago.
The Cowboys (6-6, No. 9 seed in the NFC) finally looked like a potential playoff team in pounding Washington 38-14 Thursday night at AT&T Stadium, but it'll likely take running the table over the course of the season's final five games to get Dallas to 10-6 and into the tournament as a wild-card qualifier. With three road games remaining in December, that's still an uphill climb.
Once upon a time, of course, a double-digit win season was the Cowboys' birthright. In the 20 years that spanned 1966-85, Dallas had 16 seasons of 10-plus wins, totaling nine victories twice, eight once, and a 6-3 record in the strike-shortened 1982 season.
But that was then and this is now. The Cowboys haven't put together consecutive double-digit win records since 1995-96, and have only six 10-win-plus seasons in the past 20 years, from 1997-2016. By comparison, Dallas has seven double-digit loss in that same span. The Cowboys last strung together consecutive playoff seasons in 2006-07. If another 8-8 mark is on the way for the Cowboys, it would be their fourth break-even finish in the past seven years.
Ridiculously Cool Football Card of the Week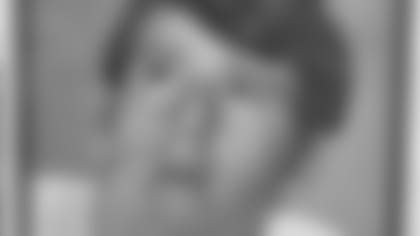 Tough week for the NFL's First Family of Quarterbacks. By benching Eli Manning in a tone-deaf and almost cavalier fashion, the Giants ended up treating one of their all-time greats as if he was journeyman Norm Snead, rather than the guy who helped put two more Lombardi trophies on display in the lobby. The Giants have every right to move on from Manning, and it happens to almost everyone in the NFL at some point. But they didn't have to move on like that, bungling the decision and its aftermath in almost the worst way imaginable.
I'd bet anything Eli plays again in 2018, despite ESPN reporting Sunday morning that Archie Manning thinks retirement is a possibility for his youngest son. Jacksonville and Denver still make the most sense to me for Eli, and some how it'll be fitting if he winds up playing for his second NFL team. Peyton was a Colt and a Bronco, after all, and Archie — shown here on his 1972 Topps rookie card — was a Saint, an Oiler and a Viking in his 14-year NFL career. Changing teams at least once is the family tradition.