Musings, observations and the occasional insight as we digest an ultra-significant and scintillating Week 15 in the NFL...
Survive and advance has become the operative mantra in the NFL, where the games are so often decided on the razor's edge of execution and fortuity. Doing your job, but also getting the breaks of the game along the way.
Week 15 saw both Philadelphia and New England find a way to narrowly survive on the road, and now the Eagles and Patriots own the inside track to their conference's No. 1 seed in the playoffs.
How important potentially is that positioning? Well, consider the past four NFL seasons (2013-16), when teams holding the top seed have made it to the Super Bowl in seven of a possible eight chances (88 percent), with the lone exception being the No. 1 seeded 2016 Dallas Cowboys, who squandered their advantage in that divisional-round home loss to Green Bay.
With two weeks remaining in the regular season, you certainly can't book the Patriots (11-3) and Eagles (12-2) for Minneapolis and Super Bowl LII just yet. But Sunday's gut-check wins by Philadelphia and New England could portend big things next month, because the thought of the Eagles and Patriots winning two home games in January gets a little more realistic all the time.
Both teams have their issues, which were on display for a good bit of time in their wins at the Giants and Steelers, respectively. But both overcame them, recording victories that might serve as turning points of sorts if even better game days are on the way. And they probably are.
The Patriots escaped Heinz Field with a 27-24 win that was one part grit and one part near-miraculous fortune from the football gods. The Eagles out-lasted the surprising spirited Giants 34-29 at MetLife Stadium, proving they still have quality quarterbacking in Nick Foles and they can win an offensive slugfest if need be. Both outcomes should serve the NFL's two lead dogs well in the highly pressurized weeks to come.
Nobody clinched the top seeds in the AFC and NFC in Week 15. But the Patriots and Eagles might have won them this week all the same.
These two bulletins just in: The NFL's catch rule is a travesty, and the Patriots sure are good at waiting for the other team to make the critical mistake. 
But first the Jesse James non-catch call at the end of the Steelers' excruciating loss to New England. Yes, it was the right interpretation of the catch rule as it is currently written. James, the Steelers tight end, didn't secure the ball all the way to the ground. It moved slightly in his hands as he extended it over the goal line and went to the ground.
But the rule still sucks because it splits the atom unnecessarily and makes the definition of a catch needlessly complicated. That looked like a catch on first glance and second glance. It was only on about the third glance that it occurred to everyone that the dreaded catch rule might rear its ugly head once again, changing a fairly straightforward-looking play into a scientific exercise.
I'm not saying that Jim Nantz and Tony Romo on CBS are the standard for these things, but all four of their eyeballs saw a touchdown live and for several minutes thereafter. Only after repeated replays did they realize that officials were checking for the did he secure the ball all the way to ground litmus test. It's just too cute of a rule by at least half, and for its own good.
And to think the AFC Super Bowl qualifier might wind up being decided by that call, given that it could determine home-field advantage in next month's AFC title game.
But going back to my second bulletin point: James didn't even need to try and reach that ball over the goal line at that point. He could have secured the ball first and rolled into the end zone. Even if he's touched down by the Patriots before crossing, the Steelers still have the ball at the one inch line with time to score the winning touchdown. But everybody's got to be the hero and do it all themselves, losing track of the situation to some degree.
If James worries first about securing the ball, he doesn't wind up losing the entire catch due to the silly going to the ground part of the rule. But he instead opted for the riskier maneuver and paid the price. And then Ben Roethlisberger doubled down on the Steelers' mistake by throwing a totally ill-advised interception, rather than getting rid of the ball and making sure Pittsburgh could still kick the tying field goal and play for overtime.
Between the way their last two Super Bowls ended, and Sunday's game in Pittsburgh, the Patriots seemingly always know how to wait until their opponent make the critical, game-deciding mistakes.
Maybe they still make the NFC playoff field as a wild-card, although I doubt it. But even if they do, it feels like the end of the era in which we took Seattle seriously as a Super Bowl contender. The Seahawks got humiliated on their home field by the Los Angeles Rams, 42-7, and a changing of the guard moment in the NFC West is the only way to describe it.
The Rams (10-4) are the young and ascendant team, now in the drivers seat to win the division and possibly even secure a first-round bye. The Seahawks (8-6) feel like yesterday in the division, and even though quarterback Russell Wilson is still in his prime, Seattle is a team likely headed for a significant re-boot, if not a partial rebuild.
The Seahawks made the playoffs five years in a row under coach Pete Carroll, from 2012-16. Even if they some how extend that streak, it still won't convince me their time has not passed.
If you didn't think the Titans were fading and headed for a late-season collapse before Sunday, you're probably convinced now, fresh off Tennessee's narrow 25-23 loss at San Francisco. The Titans are 8-6 and headed for 8-8, which would represent a season-ending four-game losing streak if you're keeping score.
Tennessee looks like a team that has never won, doesn't know how to close out games, and is playing tight. They're still the AFC's No. 5 playoff seed at the moment, but both Baltimore and Buffalo are playing better football these days, and the Titans still have to face the powerful Rams and Jaguars, both at home, in the season's final two weeks.
I thought the Titans would win the AFC South this season, as did many others. I thought their time had arrived and they were a team on the rise. But I'm thinking I was misinformed.
As it turns out, ultra-nervous Eagles fans shouldn't have been worried about Nick Foles replacing injured MVP candidate Carson Wentz at quarterback in mid-December. If I was a Philly partisan, I'd be much more concerned about the development on the other side of the ball in Week 15, with the Eagles' normally stout defense surrendering 29 points to the offensively challenged Giants, not to mention 434 yards passing by Eli Manning. That's no way to build momentum for the playoffs, getting torched by a New York team that has lost 12 games for the first time since 2003, the final year of the Jim Fassel coaching era.
Foles was more than fine, in fact he was exceptional, throwing for four touchdowns and 237 yards without an interception in the Eagles' 34-29 first-round-bye-clinching win. But Philadelphia's defense got abused at times by New York's injury decimated offense, with the Giants piling up 504 yards of offense, 27 first downs and converting 10 of 18 on third down. The 29 points were New York's season high, and the Giants might have won the game had it not been for the Eagles special teams, which blocked a punt, a field goal and an extra-point try by New York. 
C'mon, Eagles fans. For a week at least admit Foles got the job done quite well and the season isn't doomed without the wonderful Mr. Wentz. And a first-round bye is as a good as a playoff win. Even better considering it assures a team of being at home in the divisional round. So with Foles at quarterback, Philadelphia (12-2) needs to win one playoff game at home to reach the NFC title game. Even without Wentz, that's a more than decent bet.
I have to think that'll do it for the Packers' NFC-high eight-year streak of making the playoffs, a feat matched only by New England in the AFC. Green Bay got Aaron Rodgers back this week, but it was hardly the salvation Packers fans might have been anticipating. No. 12 couldn't quite get the ball where he wanted it to go and experienced his first three-interception game since 2009. In other words, he looked a bit rusty, and thus, mortal for a change.
Green Bay (7-7) battled valiantly, but lost 31-24 at Carolina and now would basically need a coin to land on its side (three times in a row) to reach the playoffs for a ninth straight year. Rodgers threw for 290 yards and three touchdowns, but he also had those three picks, and the Packers could never quite get their offensive rhythm going for long.
Carolina on the other hand had to love its performance against a visiting NFC North playoff contender for a second week in a row. The Panthers vanquished the Vikings last week at home, and improved to 10-4 by sending Green Bay packing. Cam Newton was strong again, with 242 yards passing, four touchdowns and 58 yards rushing.
But even better news for Carolina? The return to relevancy and form by tight end Greg Olsen, after his injury-shortened season. Olsen caught a team-best nine passes from Newton, for 116 yards and his first touchdown of the season. If those two start working their usual connection as the playoffs loom, that's going to complicate things for whatever defense is tasked with stopping the Panthers in the postseason.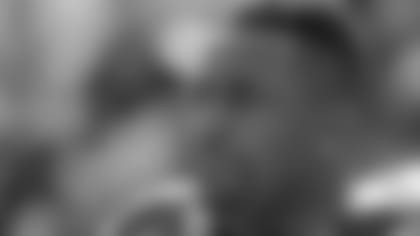 That brutal Thomas Davis helmet-to-helmet blindside block of Packers receiver Davante Adams might make the Panthers' elder statesman eligible for a one-game suspension from the league. Adams left the game with a concussion after the collision, which occurred on the second of Aaron Rodgers' three interceptions. It might as well have been an ad for the league adopting a targeting rule in the upcoming months, as is expected.
Davis seemed remorseful on the sideline after the hit, but that won't matter. It was pretty similar to the kind of hit that merited Steelers rookie receiver JuJu Smith-Schuster a one-game penalty when he plowed into Bengals linebacker Vontaze Burfict earlier this month, and Davis this season has already been fined almost $49,000 for a helmet-to-helmet hit on Bucs receiver Adam Humphries.
It's a good thing the NFL decided recently to put those little Walter Payton NFL Man of the Year patches on the uniforms of former winners, such as Davis, because it reminds us that while good deeds off the field matter greatly, so does clean play between the white lines. 
There's still plenty more to accomplish in Jacksonville. There's a division title to chase, a first-round bye to secure and, of course, postseason wins to pursue. But no matter what happens from here on out, the Jaguars (10-4) have been a huge success story in 2017, because they're back in the playoffs for the first time in 10 years. And that's no small feat for a franchise that won just 42 games from 2008-2016, averaging less than five victories per season. And remember, the Jaguars went a dismal 3-13 last year, giving the impression they were as far away as ever from returning to the playoffs.
But Jacksonville took a quantum leap under new head coach Doug Marrone (he was the Jaguars interim coach for two games in late 2016) and new football czar Tom Coughlin, and there was nothing fluky about their rise.    
Jacksonville destroyed division rival Houston 45-7 on Sunday, much as the Jaguars did to the Texans in Week 1, when they won 29-7 and sacked Houston quarterbacks 10 times, registering four takeaways. This time, the Jaguars got out to a 31-0 first-half lead and that was despite having another touchdown overturned on replay.
And don't look now, but Blake Bortles is suddenly part of the solution rather than part of the problem in Jacksonville. The Jaguars aren't winning in spite of him any more, he's a big reason why they keep winning. He threw for 326 yards and three touchdowns against Houston, without a key mistake, completing 21 of 29 and keeping seven different receivers happy.
With home games against the Colts (3-11) and Bengals (5-9) on tap the next two weeks, go ahead and put the Ravens in the postseason and petition the league to let Baltimore (8-6) start selling playoff tickets. Indianapolis and Cincinnati aren't beating anybody these days, so those will be Ravens wins and that'll make John Harbaugh's team 10-6 and an AFC wild-card qualifier.
Book it. The Colts and Browns were beaten by a combined 59-20 in Week 15 and offer little resistance these days.
Buffalo (8-6) and Tennessee (8-6) are both right there with Baltimore in the wild-card race, but I think the Ravens pass both of them up by season's end. The Ravens took care of business in Cleveland Sunday, beating the Browns 27-10 and keeping Hue Jackson the one-win wonder that he is the past two years (1-29). If Baltimore wins at home against the Colts and Bengals, the Ravens are back in the playoffs for the first time since 2014, and the seventh time in Harbaugh's 10 seasons.
The Ravens totaled four more takeaways against the Browns, and now have 33 on the season, tops in the league. Their five defensive touchdowns are second behind Jacksonville, although Baltimore added to that total with a Brandon Williams fumble recovery in the end zone, sealing the win in Cleveland. With that big-play defense, Baltimore will be a tough out in the AFC playoffs for Pittsburgh, New England, Jacksonville or Kansas City.
Congrats to the Vikings on getting the NFC North locked up with two weeks to spare, and it should really help Minnesota (11-3) in the playoffs that it had a Week 15 bye in the form of a home game against Cincinnati. As if you needed any indication the Bengals are mailing it in at this point, we present the Vikings' 34-7 destruction of Cincinnati as Exhibit A. The Washington General routinely put up more of a fight.
The Vikings' rout was never in doubt, so much so they even had time for a Christmas-season feel-good moment, inserting backup quarterback Teddy Bridgewater into the game with 10:38 remaining. Bridgewater hadn't played in an NFL game in 708 days, and in late August 2016 suffered that devastating and career-threatening knee injury in practice. 
Starting quarterback Case Keenum was almost perfect again, completing 20 of 23 for 236 yards and two touchdowns, and Minnesota's mojo returned after that sobering loss at Carolina last week. If the Vikings can keep the pedal to the metal and wrap up at least a first-round bye, if not homefield advantage, their dream of becoming the first team to ever play in a Super Bowl in their own stadium will be very much alive.
Give it up for the Bills, who stay firmly in the hunt for the franchise's first playoff berth this century after beating visiting Miami 24-16 in the cold (but snow-less) conditions of Buffalo. The outcome proved that the Dolphins won their Super Bowl last week when they knocked off the mighty Patriots, because they reverted to their maddeningly mediocre form against the Bills.
Buffalo is 8-6 and stands just one more victory away from a winning season under rookie head coach Sean McDermott, something the self-hyped Rex Ryan wasn't able to produce in his two seasons with the Bills. Getting that ninth win may not be easy, however, since the Bills play at New England and at Miami in the season's final two weeks. But meaningful games in December are few and far between for Buffalo, so at least this season is something to build on for McDermott and Co.
On Miami's front, Jay Cutler turned back into Jay Cutler after his strong showing against the Patriots, with three interceptions in Buffalo, some of the ghastly variety. I can't see either Cutler or the Dolphins being interested in another year of this up-and-down marriage, so I imagine it'll be back to the Fox broadcast booth for Cutler in 2018. As I presumed when he took over for the injured Ryan Tannehill in August, Cutler proved to be as so-so as ever in Miami, and was anything but a difference-maker.
The Saints persevered and got the win at home against the Jets and untested New York quarterback Bryce Petty, but it's not as if anyone presumes New Orleans is playing its best ball at the most critical time of the year. The Saints entered Week 15 with two losses in their past three games, then committed three turnovers in a sloppier-and-close-than-expected 31-19 win over the Jets.
Still, at 10-4, it's all set up nicely for New Orleans, which will face its game of the year in next week's visit from Atlanta (8-5). Beat the Falcons, something the Saints couldn't do on the road in Week 14, and they'll have a great shot to put a virtual hammerlock on the NFC South. Lose and missing the playoffs altogether would still be possible.
This three-team NFC South race just keeps getting better and better by the week and it'd be a shame to see any of them miss the postseason.
Just wondering, but where's that Brock Osweiler been for most of the past two years? Or was that just a byproduct of playing against the three-win Colts on Thursday night? Osweiler looked like the quarterback Denver originally wanted to pay big money to as Peyton Manning's heir apparent in early 2016, throwing for two scores and running for a third touchdown in the Broncos' 25-13 win Indianapolis. And he did it in a relief role, replacing the injured Trevor Siemian in the first half.
Careful, Denver decision-makers. Don't be fooled by late-season football performances that come against weak opponents. Osweiler isn't the answer and Week 15 didn't change that. Which is why I continue to think the Broncos' 2018 starter isn't currently on their roster.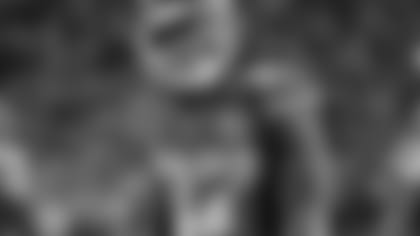 There were those incredibly rocky eight weeks or so in the middle of their schedule, but the Chiefs (8-6) are ending the season as they began it, as the clear-cut best team in the AFC West. Case closed. Kansas City trounced the visiting Chargers 30-13 Saturday night in Arrowhead Stadium and now hold a commanding lead in the division, thanks to all the potential tiebreakers being in their favor when it comes to the trailing Chargers (7-7) and Raiders (6-7).
And how's this for a stunning statistic? If Kansas City seals the deal and wins a second consecutive AFC West title, it'll be a singular event in franchise history. Never before have the Chiefs won their division in back-to-back years, not even when they were the AFL's Dallas Texans from 1960-62, winning the AFL championship in 1962.
I'm not yet convinced Kansas City is capable of making much noise in the playoffs, given that it's still just 3-6 in their past nine games after that eye-opening 5-0 start, but at least the Chiefs have re-asserted themselves as the best in the West thanks to their well-timed two-game winning streak.
Outstanding sense of history and timing, NFL schedule-makers, giving us Dolphins at Chiefs next Sunday on Christmas Eve. That game will fall one day shy of the 46th anniversary of one of the greatest games in NFL history: The Miami-Kansas City double-overtime classic in the AFC divisional playoffs, played on Christmas Day 1971. The Dolphins prevailed 27-24 in that epic 82-minute-40-second struggle on Garo Yepremian's 37-yard field goal, making it the longest game in league history, a record that still stands.
As a Dolphins fan growing up in St. Petersburg, Fla., watching that game unfold all afternoon and into the evening while my family was trying to have Christmas dinner is about as good as it gets in terms of early NFL memories.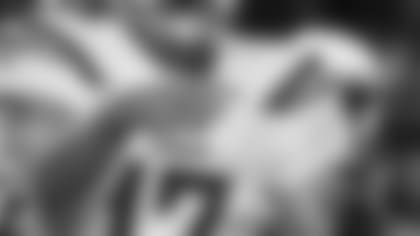 In the end, the Chargers turned back into the Chargers, beating themselves with mistakes and bad football just when everyone was starting to see them as a storybook team that had changed its franchise DNA with that 7-3 spurt to climb into AFC West contention.
Philip Rivers, always a decent bet to melt down in a big-game setting, threw three interceptions against the Chiefs, and looked as if he wasn't ready for his close-up on what amounted to the most important stage Los Angeles has played on this season.
They had a good run, but in reality, the Chargers hadn't really had a signature win all season, and they still don't. They had beaten some pretty mediocre teams in building a three-game winning streak in Weeks 5-7 (Giants, Raiders, Broncos), and a four-gamer in Weeks 11-14 (Bills, Cowboys, Browns and Washington). Five of their seven losses stand out as having come against quality teams, like two against the Chiefs, and defeats at the hands of the Eagles, Patriots and Jaguars.
So in all likelihood there will be no home playoff game for the team that plays its home games in a bandbox of a soccer stadium, before a largely ambivalent or even adversarial crowd. The Chargers, as it turns out, were who we thought they were.
And the AFC West wasn't. Remember when conventional wisdom this summer said the division was poised to be the best in football? The West may end up having only one team with a winning record, and even that's not yet assured, with first-place Kansas City owning eight victories.
Given the developments of the past two weeks, I'm not hopeful the Raiders at Chargers Week 17 game in Carson will be meaningful after all, giving us a playoff-race elimination game to enjoy on New Year's Eve. But I suppose Detroit winning 20-10 at home against the Bears on Saturday keeps alive the possibility that Packers at Lions in Week 17 could be must-see TV. 
Both Green Bay and Detroit need to keep winning, and get some help in the way of losses by NFC South playoff contenders such as Carolina, Atlanta and New Orleans. More likely it's that Panthers at Falcons matchup in Week 17 that will feature a win-or-go-home scenario for one of the teams, or perhaps the Jaguars at Titans showdown. Something of significance has to be flexed to NBC's Sunday Night Football in the capper to the 256-game regular season.
Good call, Marvin Lewis, realizing the gig is up and it's time for a coaching change in Cincinnati. It doesn't matter if they paint it as a mutual parting of the ways or a resignation or a firing, Lewis already had done best work with the Bengals long ago, and the status quo in the NFL is simply not sustainable at some point.
Lewis took over a Cincinnati program in 2003 that was known as one of the league's most reliable losers and in time made it relevant again. But that 0-7 playoff record he had with the Bengals spoke to his not being able get his team over the hump, and there's no escaping that conclusion. Lewis did good work in Cincinnati, but alas, his clubs were never great, or rose to the moment when the stakes were the highest.
Here's hoping for the sake of Bengals fans, team owner Mike Brown doesn't simply elevate defensive coordinator Paul Guenther to the top job, as has been speculated he might. Nothing against Guenther, but that's not a big enough change from my vantage point.
That was perhaps the mother of all strange Friday evening news dumps the Panthers executed, announcing Carolina's 81-year-old owner, Jerry Richardson, is being investigated for allegations of workplace misconduct. Absolutely no one saw that headline coming, including the league office, which seemed to be informed of the development at roughly the same time the rest of us were.
And nice try, Panthers, but team minority owner Erskine Bowles can't be the one charged with investigating his fellow team owner. Even if he is a former White House Chief of Staff. That's a bit too cozy by anyone's standards, and the NFL reportedly will be handling the investigation, as well it should be.
Given the details of Richardson's alleged behavior that surfaced in a SI.com report Sunday morning — including multiple settlements the Panthers paid in response to accusations of Richardson's sexual harassment — this is a story that has the potential of becoming a major source of embarrassment for the league and the Carolina franchise.
Ridiculously Cool Football Card of the Week
If you've followed the NFL for only 30 years or so, you probably only remember Terry Bradshaw for his corny schtick as a studio analyst on Fox, commercial pitchman or sometimes movie actor. But I'm old enough to recall Bradshaw as the No. 1 overall pick in the 1970 NFL draft, the year after O.J. Simpson went first to the Bills in 1969 and the year before Jim Plunkett was No. 1 to the Patriots in 1971.
Bradshaw was no sure thing as a potential Hall of Famer early on, and he only wound up starting 51 of a possible 70 games in his first five seasons with the Steelers (1970-74), at times playing behind the likes of Terry Hanratty and Joe Gilliam. But Pittsburgh was patient with Bradshaw, as the Steelers are known for organizationally, and it paid off handsomely.
Here's a shot of the early-career Bradshaw, partially obscured by big No. 74, Steelers right tackle John Brown, on his 1972 Topps Pro Action card. Nothing says early '70s like that funky typeface Topps used for the words "Pro Action.''