Musings, observations and the occasional insight as we wind down the NFL's regular season on New Year's Eve and celebrate the 50th anniversary of the epic Ice Bowl in Green Bay…..
Naturally they're partying in Buffalo like it's 1999. And it's about time. The annual New Year's Eve countdown can't come close to matching the countdown the Bills and their fans have been waiting out, since last making the NFL playoffs in 1999.
But the longest postseason drought in professional sports has ended, in improbable fashion, with the Bills winning 22-16 in Miami and then Cincinnati delivering the needed and near-miraculous upset of the Ravens in Baltimore, 31-27.
What a final headline this 2017 regular season gave us: The Bills back in the playoffs for the first time this century, and the Ravens blowing a postseason berth that would have snapped their own mini-drought, having not qualified since 2014.
And now what a strange and new AFC playoff field we have. Sure, there are the Patriots, Steelers and Chiefs, the perennials. But also the the Jaguars, who hadn't qualified since 2007, the Titans, who hadn't made the playoffs since 2008, and the underdog Bills, with their 17-season skid.
And how's this for quirky? Jaguars coach Doug Marrone and Titans coach Mike Mularkey are both former two-season Bills head coaches, joining Buffalo's current rookie head coach, Sean McDermott, in the postseason. What, no Rex Ryan, Chan Gailey or Gregg Williams?
Next week we get No. 5 Tennessee (9-7) at No. 4 Kansas City (10-6) in one first-round AFC game, while Buffalo (9-7) travels to Jacksonville (10-6) for the other. Both home teams should be strong favorites, but the Bills and Titans won in pressure-packed situations on Sunday, and will be trying to ride the momentum of Week 17 for as long as possible.
What a devastating defeat for Baltimore to absorb, after it looked like the Ravens had dug themselves out of a mid-season hole at 4-5 and were destined for the postseason with the softest closing schedule anyone could ask for.
But the Bengals had something to say about that, winning in dramatic fashion for the soon-to-be-ex-Cincinnati head coach, Marvin Lewis, the onetime Baltimore defensive coordinator. Lewis's run is over after 15 years leading the Bengals, but what a way to exit. Cincinnati trailed by four points and faced a 4th and 12 with less than a minute remaining, but receiver Tyler Body caught a 49-yard touchdown pass from Andy Dalton with just 44 second left to end Baltimore's season in stunning fashion.
The Ravens defense had been it backbone all season, but what a spectacular failure at the worst possible time. Baltimore defensive coordinator Dean Pees is reportedly ready to announce his retirement from coaching, but you wonder if this kind of loss will claim even more casualties on the Ravens staff. After going to the playoffs in his first five seasons in Baltimore, with one Super Bowl ring, coach John Harbaugh's teams have now missed the postseason in four of the past five years.
As for Lewis, his Bengals won their last two games to eliminate Detroit and Baltimore from the playoff race, finishing 7-9 and missing the postseason for the second year in a row. Lewis never won a playoff game in Cincinnati, going 0-7, but Sunday's comeback was almost as memorable as a win in January.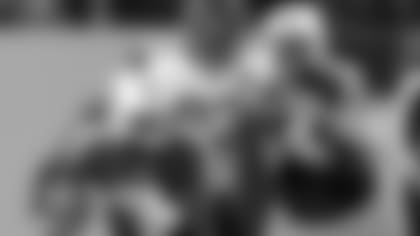 The Titans stopped the bleeding and didn't collapse after all, and there has to be a huge sense of relief after Tennessee held off division rival Jacksonville 15-10. The win undoubtedly saved Mularkey's job, at least for now, but a blowout loss at Kansas City next week could put him quickly back on the hot seat.
The Titans offense is a mess as the regular season concludes, and finding a better system for quarterback Marcus Mariota to thrive in is job No. 1 in Nashville. Tennessee had just 232 yards against a very good Jaguars defense, settling for three Ryan Succop field goals and one Mariota touchdown pass to running back Derrick Henry.
Mariota helped will his team to the postseason, gaining a lot of clutch yards on the ground. But Mularkey's "exotic smashmouth'' offensive scheme isn't helping his young quarterback fully develop as a passer, and a coaching change could still be in the offing.
With Buffalo and Tennessee squeaking into the playoffs, and Jacksonville losing its final two games of the regular season, this is an AFC field that sets up even better to produce a New England-Pittsburgh rematch in the AFC Championship game in three weeks.
True, the Chiefs won again Sunday and are on a four-game winning streak after hitting bottom at 6-6 a month ago. But when it comes to playoff atmosphere, winning in Foxboro and Pittsburgh won't be as easy as Kansas City and Jacksonville, respectively, made it look early in the season.
The Jaguars defense could make trouble for the Steelers if they advance, and the Chiefs offense could do the same for the Patriots. But I'm guessing neither New England or Pittsburgh were unhappy to see Baltimore miss out on the Super Bowl tournament.
The Falcons this season have never remotely resembled the offensive juggernaut that stormed to the Super Bowl last year. But Dan Quinn's team is still alive and still standing as the the only repeat playoff qualifier in the NFC this season, and that's an accomplishment five other 2016 postseason teams from the conference couldn't match.
Atlanta has found points to be fairly scarce of late — the Falcons haven't topped 24 points in the season's final five games — but the defense showed up big time Sunday in a 22-10 win against visiting Carolina. The Falcons (10-6) picked off three Cam Newton passes to nail down the NFC's No. 6 seed, avoiding the scenario of missing the playoffs altogether the year after their galling Super Bowl meltdown.
The Falcons will have their hands full in matching the Rams point for point next week in the Los Angeles Coliseum, and another five Matt Bryant field goals won't get it done, as it did against the Panthers. But at least Atlanta got invited to the dance, with a long shot chance to make up for the events of last February.
As it should be, all three NFC South contenders made the playoffs, as it appeared likely for a while now. The Saints (11-5), Panthers (11-5) and Falcons (10-6) made the division the NFL's best, and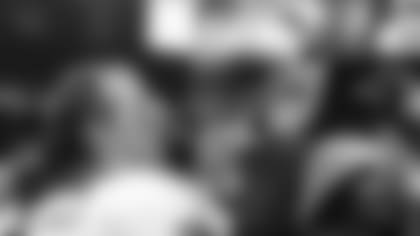 The Saints swept the Panthers in the regular season, which wound up giving them the tie-breaking edge they needed to win the NFC South for the first time since 2011.
Cam Newton was really off against the Falcons, and that bodes poorly for the Panthers' chances to get hot in January. He threw three interceptions and completed just 14 of 34 passes for 180 yards, and that's no way to go into the playoffs. It's hard to see Carolina's inconsistent offense producing enough to string together multiple road wins.
Not only did all four of the teams earning first-round byes finish with identical 13-3 records (New England, Pittsburgh, Philadelphia and Minnesota), this was the first time since 2012 that a conference will feature all six of its playoff teams with 10 wins or more. That would be the NFC. The AFC has both the Titans and Bills at 9-7.
Staying in the NFC, this is also the first time since the league went to a 12-team playoff format in 1990 that a conference's top five seeds all missed the postseason the year before. We have an unprecedented amount of turnover in this year's playoff field, with only four returning teams and eight newcomers.
Dirk Koetter had a pretty good week. The Bucs announced Friday afternoon that he'll return to coach Tampa Bay in 2018, and that news seemed to indicate the Bucs were no longer in the running to land Jon Gruden as their new/old coach. Then Koetter's Bucs upset the division champion Saints at home on Sunday, seemingly validating the vote of confidence, and finishing on an up note at 5-11.
Speaking of Gruden, it would seem the Raiders cleared the way to re-hire him when owner Mark Davis fired Jack Del Rio after three seasons on Sunday, moments after Oakland lost at the Chargers to close out a disappointing 6-10 season.
Gruden coached the Raiders from 1998-2001, and his addition will help Davis keep enthusiasm high for a franchise that is trying to pull off an unprecedented three-year goodbye before bolting for Las Vegas in 2020. But now Gruden has to deliver some wins for the Raiders, rather than just analysis from the Monday Night Football booth, as he has the past nine years.
Has the NFL ever seen a 6-10 last-place team with more going for it than the Jimmy Garoppolo-led 49ers? San Francisco destroyed the resting-their-stars-Rams 34-13 in Los Angeles, winning their fifth consecutive game since inserting Garoppolo into the lineup.
The 2018 season can't get here fast enough for the 49ers, who look to be in great hands going forward with coach Kyle Shanahan, general manager John Lynch and a franchise quarterback in Garoppolo. San Francisco's six wins nearly matches their combined total of seven in 2015-16.
Credit the Chargers for doing their part in blowing out Oakland on Sunday, but they didn't get the help they needed to make the AFC playoffs as a wild-card entry. Los Angeles deserves respect for finishing 9-7 after starting 0-4, but the Bolts wouldn't have needed any assist if they had been able to handle their own business at Kansas City in Week 15.
The Chargers went 9-3 from Week 5 on. But they needed that 10th win, and couldn't get it, in some sense wasting three quality months of football. Los Angeles first-year coach Anthony Lynn however did a great job of holding his team together through a difficult relocation process.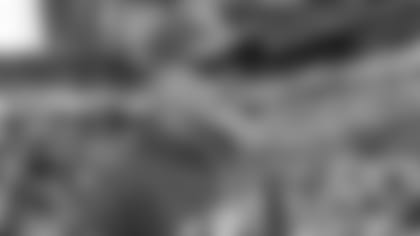 Black Monday doesn't really wait for Monday any more. Chuck Pagano is gone as the Colts coach after six seasons, as expected, and you can still say nothing has gone right for the Indianapolis organization since they made an issue of the inflation level of the footballs used in the 2014 AFC Championship game against New England.
The Colts lost that game big, and have gone 8-8, 8-8 and 4-12 in the three seasons since that turning point of a night.
The Lions will likely move on from coach Jim Caldwell, but three winning seasons in a four-year span in Detroit doesn't equate to failure in my book. If there is a damning indictment on Caldwell's work, it's that the Lions couldn't do better than 9-7 this season in an NFC North that was thrown wide open by Aaron Rodgers' broken collarbone in October.
The Vikings took advantage of that development, but the Lions didn't fully capitalize. If Lions general manager Bob Quinn fires Caldwell, I'm buying the Matt Patricia to Motown buzz has some legitimacy.
And after watching Philadelphia quarterback Nick Foles flounder for two weeks in a row now, Carson Wentz's MVP candidacy grows ever stronger in my estimation, because his absence has created a night and day difference in the Eagles offense.
It's going to be a nervous two weeks in Philadelphia as Eagles fans try to talk themselves off the ledge after watching the Birds offense underwhelm in the season's final games. Foles did nothing to calm anyone's fears Sunday, completing just 4 of 11 passes for 39 yards, with a brutal interception and a 9.3 passer rating in the Eagles' dismal 6-0 home loss to Dallas.
To recap, the No. 1 seed has made the Super Bowl seven out of a possible eight times in the past four NFL seasons, but none of those top seeds have struggled on offense as the postseason loomed quite like Philadelphia has. The Eagles are the first No. 1 seed to get shut out in Week 17 since the 2008 Titans managed it, and that didn't end well. Tennessee was upset at home by Baltimore in the divisional round, going one-and-done in the playoffs.
I'll be surprised if the Eagles aren't a trendy upset pick two weeks from in the divisional round.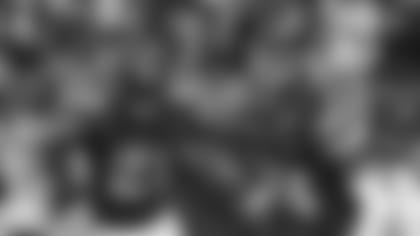 That Vikings defense definitely is playoff ready, and with the Eagles in a funk on offense, Minnesota (13-3) has a real opportunity to win the NFC and stay home for the Super Bowl. The Vikings held visiting Chicago to just 201 yards and 12 first downs in their 23-10 win, locking up the NFC's No. 2 seed in the process.
Minnesota has so many of the ingredients you look for in a team poised to go on a deep playoff run. Their defense leads the NFL in scoring average (16.1 points per game) and total yards allowed (280.9), and it's stingy on third down. Chicago converted just one of 12 third downs, and the Vikings were already allowing only 26.3 percent entering Week 17. In addition, Minnesota's running game is robust, producing 147 yards against the Bears, led by Latavius Murray's 111-yard, two touchdown showing.
Just imagine if these Vikings don't even have to make an NFC title game week road-trip to Philadelphia, and get to play all three of the playoff games at U.S. Bank Stadium, where they are 7-1 this season.
With no edge rush to speak of this season, the Patriots may indeed have something with their signing of James Harrison, who made an impressive debut with two sacks and four tackles in New England's 26-6 dispatching of the Jets at frosty Gillette Stadium.
Harrison played a whopping 28 defensive snaps, after getting just 40 snaps in 14 games in Pittsburgh this season. He showed some quicks to the ball and seemed to grow more comfortable at the game unfolded.
Tell me again why the Steelers would allow him to reach the free-agent market when they knew the Patriots were in need of pass rush help and likely to pounce? With New England and Pittsburgh nailing down the No. 1 and No. 2 seeds in the AFC in Week 17, this Harrison saga might have another three weeks of shelf life.
So, indeed, homefield advantage in the AFC postseason was basically decided by that Jesse James catch-rule replay review overturn in Pittsburgh two weeks ago. Again, the rule was correctly interpreted as it is currently written. But it's a lousy rule and the league needs a way to improve it. The process of what constitutes completing the catch when going to the ground is still a somewhat subjective judgment that's prone to over-officiating via replay.
The Giants slipped past visiting Washington 18-10 to win their finale, and the truth is they weren't as good as their 11-5 record a year ago, and they're not nearly as bad as their 3-13 mark this season. Somewhere in between is what New York's talent level should have produced this year, but as much of a roll the Giants got on last season, things went south even faster in 2017. At least New York has a little momentum with the hiring of general manager Dave Gettleman last week and the ability to get their coaching search started immediately.
Eagles defensive coordinator Jim Schwartz is the reported front-runner in the Giants coaching derby, and I'm confident he'd be a good choice to succeed Ben McAdoo. Schwartz knows a little something about rebuilding situations, having taken over the Lions after their 0-16 season in 2008, and leading them to a playoff berth in his third year. He's also savvy enough to handle the spotlight in the nation's largest media market, a part of the job McAdoo clearly struggled with.
The Browns didn't go quietly into winless infamy, but they did go, losing 28-24 to a Steelers team playing many of its backups at Heinz Field. All you needed to know about Cleveland's 0-16 season was crystalized by receiver Corey Coleman's late drop of an easy fourth down reception deep in Pittsburgh territory. Whatever it took for the Browns to lose this season, they got it done, no matter how stacked the odds are against an NFL team failing every week.
After the game, Browns owner Jimmy Haslam issued a quote that could have been ripped straight out of "The Onion'' in again declaring Hue Jackson will return as Cleveland's coach in 2018, his 1-31 two-season record notwithstanding. Said Haslam, according to the NFL Network: "I don't think Hue has lost (his) magic.''
Magic? More like a reverse Midas Touch.
Ridiculously Cool Football Card of the Week
As of today, a half-century has passed since the legendary Ice Bowl was played, with Green Bay nipping Dallas 21-17 in the frigid 1967 NFL Championship game at Lambeau Field. It's probably one of the two most famous games in league history, along with the 1958 sudden-death NFL title game won by the Colts over the Giants. It was also the final game Vince Lombardi coached in Green Bay, and earned the Packers a berth in Super Bowl II against Oakland in Miami, where they won without breaking a sweat.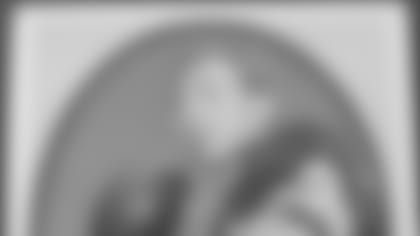 Against Dallas, Packers quarterback Bart Starr scored the game-winning touchdown on a sneak of less than a yard, giving Green Bay the lead with just 13 seconds remaining and temperatures hovering at about minus-20 degrees by that point. Starr had been sacked eight times in the game, but he got just enough traction and a now immortalized block from right guard Jerry Kramer (with help from center Ken Bowman) on Cowboys left defensive tackle Jethro Pugh to open a crease to the end zone.
There was never a more perfect name for an NFL quarterback than Bart Starr, who spent his entire Hall of Fame career with Green Bay (1956-71). But 1967 was the last season Starr had a winning record as the Packers starter, and closed out the Lombardi-era dynasty in Green Bay. Here's Starr's 1970 Topps card, from his 15th season in the NFL.