Musings, observations and the occasional insight as we dive into a Week 8 in the NFL that featured some bad weather and surprisingly good finishes…
Get ready for the NFC West to lead the way in drama in the season's second half. Because this two-team Seahawks and Rams skirmish could be the most fascinating and entertaining of all division races as November and December unfolds.
The Rams (5-2) were on their bye and weren't even in action on Sunday, but Seattle more than made up for it, playing the game of the week (and maybe the season) in squeaking past visiting Houston 41-38 at a raucous CenturyLink Field.
Who said Seattle's offense couldn't carry the load if need be? On the rare week the Seahawks defense did a little too much bending and breaking (Houston totaled 509 yards of offense), Russell Wilson and Co. came through in dramatic fashion, with Seattle's sixth-year quarterback throwing for a franchise record 452 yards and four touchdowns. The game-winning 18-yard touchdown pass to Jimmy Graham (remember him?) came in the final half minute and reminded us that Wilson is one of the best clutch performers in the game.
With four wins in a row and the growing confidence that the NFC is wide-open for the taking, the Seahawks (5-2) are a very dangerous and playoff-savvy team. But the Rams are young and exciting themselves, and at this point they're playing mostly with house money, as the bar of expectation has already been exceeded in Los Angeles.
The NFC West is suddenly where the best action is. Circle Week 15 on the calendar, because when the Rams travel to Seattle that Sunday, a division title and perhaps a first-round bye in the playoffs could be on the line.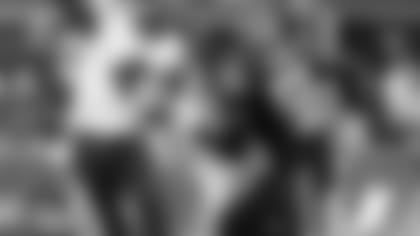 If anything, Houston comes away from that thrill-a-minute 41-38 loss at Seattle having generated the kind of respect you rarely engender in defeat. The Texans are quite possibly one of the best 3-4 teams we've ever seen, and their losing record after eight weeks doesn't do their performance justice (they are plus-27 points in scoring differential). If Houston goes on to make the playoffs, who would realistically want to face the Texans? They're that scary with rookie quarterback Deshaun Watson under center. 
Watson has been a revelation thus far, and against the No. 1 scoring defense in the league on Sunday he had a ridiculous game, throwing for 402 yards and four touchdowns, in addition to rushing for 67 yards. True, his three interceptions can't be overlooked, especially that first-quarter pick-6. But with him in the lineup, the Texans are never out of a game, and have become must-see TV.
Watson is the real deal, and a penny for the thoughts of Cleveland owner Jimmy Haslam, whose Browns passed on both him and Philadelphia's Carson Wentz, the two hottest quarterbacks in the first half of the NFL's 2017 season. That makes it four consecutive games Watson has thrown at least three touchdown passes, a first for any rookie passer in NFL history. He has 16 scoring passes in the past four games, setting another league record for rookies over a four-game span. And his 19 touchdown passes on the season are the most ever by a quarterback in his first career seven games.
I don't blame any Texans player for not buying Houston owner Bob McNair's explanation that he wasn't talking about the players — but the league office — with his incendiary "we can't have the inmates running the prison'' comments during the recent owners meeting in New York.
That reasoning doesn't pass the sniff test. NFL executive vice-president Troy Vincent was in the room and took offense to McNair's characterization of the players as 'inmates,' and he clearly didn't interpret it as being intended as criticism toward the league office. McNair has apologized for his words, but the perception he created with his comments isn't going to be easily forgiven or forgotten in the Texans locker room.
It took the Cowboys almost half the season, but with back-to-back wins Dallas is starting to resemble a team on the rise, ready to shed its one step forward, two steps back routine.
Winning at San Francisco and Washington is one thing, however, and next week's showdown with visiting Kansas City is quite another. Especially if the Cowboys should happen to lose star running back Ezekiel Elliott for six weeks starting on Monday, when his league suspension preliminary injunction hearing unfolds in New York. 
Elliott was pivotal against Washington, rolling up 150 yards rushing and two touchdowns on a whopping 33 carries. But Dallas got significant contributions on defense and special teams in the victory, and now has to hope it has enough balance on its roster and time left in the season to make up for any absence Elliott might endure.
At least the AFC East didn't finish the sweep. The Falcons season wasn't on the line at a rain-swept MetLife Stadium on Sunday, but a fourth consecutive loss and dropping below .500 would have been a devastating blow for the defending NFC champions. Atlanta (4-3) avoided that fate, scratching its way to a vital 25-20 victory over the Jets, ending a three-game losing streak that came entirely against the AFC East, with the Bills, Dolphins and Patriots beating the Falcons.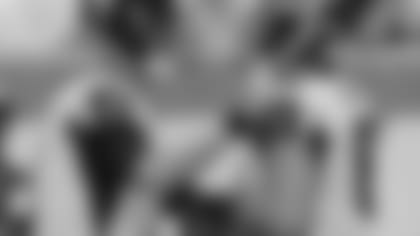 A loss to the last-place Jets could have put Atlanta in a very bad place indeed. The Falcons at 3-4 would have trailed New Orleans (5-2) and Carolina (5-3) by two games and 1 1/2 games, respectively, a tough vantage point from which to open its division schedule next week at the Panthers. Now the Falcons can at least hope they've weathered the darkest chapter in their season and are ready to rebound, the way they did despite trailing after three quarters against the Jets.
Despite there still being flaws in Atlanta's offensive execution on Sunday,, like Matt Ryan's two lost fumbles on snaps, don't underestimate how much this win might do for the Falcons. They steadied themselves and stopped the bleeding, quite literally weathering the storm that came their way in Week 8.
Well, it was fun while it lasted. But the Jets simply aren't good enough to beat 2016 playoff teams, as consecutive losses to the Patriots, Dolphins and Falcons just showed us. New York had 14-point leads against New England and Miami, but let them get away. Todd Bowles' team had Atlanta on the ropes as well, but couldn't finish the job, scoring just three points after halftime.
A muffed punt return deep in his own territory by Jets veteran Jeremy Kerley in the fourth quarter was the perfect summation of this loss, because that miscue led to a Falcons field goal and illustrated how another winnable game slipped through the Jets' fingers. New York (3-5) isn't tanking this season as so many predicted, but the Jets are throwing games away nonetheless.
At the close of the day in the NFC, your division leaders are the Eagles, Vikings, Saints and Seahawks, three of whom missed the playoffs last season. The biggest surprise among that group is the Saints, coming off three consecutive 7-9 records and having last qualified for the postseason in 2013.
But with five wins in a row after their 0-2 start, and a pretty good formula for victory established, maybe the Saints shouldn't be sneaking up on anyone at this point. New Orleans dispatched visiting Chicago 20-12 on Sunday, showing it can manage to win even when it doesn't have its A game on either side of the ball.
The Saints offense made things hard on itself thanks to two fourth-quarter Mark Ingram fumbles, but the re-born Saints defense rode to the rescue, with rookie cornerback Marshon Lattimore intercepting Mitchell Trubisky with 1:22 remaining to close it out.
These Saints for a change can beat you a lot of different ways, not just with Drew Brees and the passing game. They can run the ball, too, and the New Orleans defense has authored one of the biggest turnarounds of the season. When they started 0-2, we thought we knew who these Saints were. But we were mistaken.
Playing in the same New Orleans stadium the franchise won their only Super Bowl title in 32 seasons ago, the Bears at least made it interesting against the favored Saints. And I happen to think Chicago got totally robbed in the third quarter, when a replay review of tight end Zach Miller's apparent touchdown catch changed the call to an incompletion.
Miller's left leg bent grotesquely underneath him as he was making the catch, and he wound up being carted off the field and taken to the hospital with a dislocated knee. I didn't see any irrefutable replay evidence that Miller lost possession of the ball as he went to the ground, and you can probably score another one for the league's hard-to-understand catch rule in this instance. Notably FOX officiating expert Dean Blandino said he saw no reason to overturn the touchdown call as well.
Chicago settled for a field goal and a 14-6 deficit, but a 14-10 score in that situation could have been significant in what wound up a 20-12 Saints victory.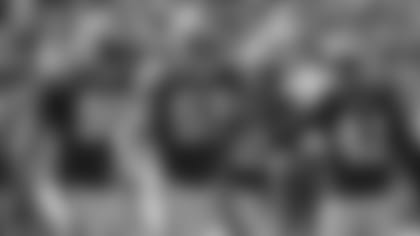 That wasn't a shutout Carolina's defense pitched on the road at Tampa Bay, but it felt almost as dominant. The Panthers defense gave up just three points for the second week in a row, but this time Carolina was on the winning end of a 17-3 score, giving it a much-needed fifth victory of the season.
This is a Panthers team (5-3) that could really make some noise in January, if its defense can keep middle linebacker Luke Kuechly and free saftey Kurt Coleman healthy, both of whom returned to the lineup on Sunday after dealing with injuries.
Carolina still doesn't know quite what it can count on this season from quarterback Cam Newton and its re-tooled offense, but its defense led the way against the Bucs, limiting the NFL's second-ranked offense to just 279 yards and those three points. The Panthers picked off Jameis Winston twice, including once by Kuechly in the fourth quarter, and also recovered a Bucs fumble. 
We all fixated on the changes that were made on offense in Carolina this offseason, but as October ends, its pretty clear the Panthers will only go as far as their defense takes them. 
That makes its four consecutive losses in Tampa Bay and the Bucs' rise to 9-7 and the cusp of the playoffs last season suddenly looks like a mirage that fooled plenty of us. Dirk Koetter's team played a largely lifeless game in losing to Carolina, and you can bet there's going to be more chatter about how a losing team has to fight "splintering from within,'' as the Bucs coach put it last week.
Only two NFC teams (San Francisco and the Giants) have fewer wins than Tampa Bay (2-5), and with the Bucs offense and Winston suddenly struggling mightily, it's a bad time to be headed into the Superdome to take on high-scoring New Orleans in Week 9. 
With nine games remaining but three teams to climb over in the deep NFC South, the Bucs are as good as done in the playoff race.
The Bills haven't won more than five home games in any season since 1999, not so coincidentally the most recent time Buffalo made the playoffs. But both of those glaring streaks might be taken care of this year, with the Bills improving to 5-2 and 4-0 at home with a 34-14 pasting of Oakland on Sunday.
Buffalo still has tough home games remaining against the likes of New Orleans and New England, but these Bills are taking care of business at New Era Field. They forced four Raiders turnovers in the rout, didn't give it away even once, and their plus-14 turnover margin remains the best in the league. According to ESPN, each of the last 19 teams to lead the NFL in turnover margin has made the postseason, proving how critical it is to protect the ball.
The Bills are now 12-4 in their past 16 home games, and if they can get it together for a winning effort on a short week with a trip to Jets looming Thursday night, they will be one of the biggest success stories of season's first half. Two days after trading away enigmatic defensive tackle Marcell Dareus to Jacksonville, Buffalo continues to develop a tough-minded identity under first-year head coach Sean McDermott.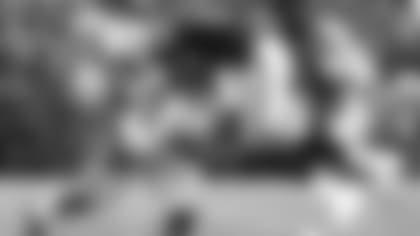 After a one-week resurgence in that thriller of a win against visiting Kansas City a week ago Thursday night, the Raiders reverted to their underachieving ways in the 20-point loss at Buffalo. After a superb 81-yard game-opening touchdown drive against the Bills, Oakland's offense disappeared again, with four costly turnovers and uninspired play-calling. Somehow receiver Amari Cooper was forgotten about in the game plan, despite his breakout game against the Chiefs.
At 3-5, Oakland already has more losses than it did all of last regular season, and the Raiders are now 1-5 after their 2-0 start. Even more surprising is how little fight Jack Del Rio's team has shown this season when dealing with adversity. Instead of being a mature team ready to take the next step to legitimate Super Bowl contention, the Raiders have regressed, and lost the resiliency they exhibited in Del Rio's first two seasons on the job.
To me that's a sign of a team that bought into its own hype and believed it had arrived before it actually had.
Winning continues to look like hard work at all times in New England this season, but it's still winning, and at least that's familiar. Nothing has come easily to Bill Belichick's team, but with a 21-13 conquest of the visiting Chargers, the Patriots are 6-2 as they take their break, putting them right on target for another 12-win (or more) season. Nothing wrong with that given New England's 2-2 start, which included a pair of home losses and a narrow win over Houston at Gillette Stadium.
But now the degree of difficulty perhaps rises dramatically, with the Patriots facing five of their next six games on the road starting with a Week 10 trip to Denver. That's followed by games at Oakland (in Mexico City), at Buffalo, at Miami and at Pittsburgh, sandwiched around a home game against the Dolphins on Thanksgiving weekend.
November and December look nothing like the joy ride we've seen New England enjoy in past drives to the playoffs. Every week might wind up being a close call in 2017, but so far the Patriots have been finding ways to win despite the point totals remaining modest. The margins have been smaller, but the bottom line remains the same. With this season's story half told, New England is the team to beat in the AFC East. 
Some teams are just known for beating themselves, and that came to mind when I saw Chargers punt returner Travis Benjamin inexplicably reverse field after a muff, giving away more than 10 yards of real estate before being tackled for a safety against the Patriots.  
That bone-headed play gave New England a 9-7 lead in the second quarter, which became 12-7 after the Patriots used the ensuing Chargers punt to mount a 51-yard field goal drive. New England took control of the game in that sequence and never trailed thereafter.
It was your classic self-defeating Chargers move, and told me Los Angeles would not be increasing its hopeful three-game winning streak on this day.
Quarterback Carson Wentz has gotten most of the attention and limelight, but this Eagles defense is ultimately Philadelphia's most effective weapon in its quest to return to the playoffs for the first time since 2014. The Eagles defensive front was relentless in a 33-10 mauling of visiting San Francisco, pummeling 49ers quarterback C.J. Beathard throughout the game.
The rookie was sacked four times, picked off twice, and hit a dozen times, as Philadelphia flexed its defensive muscle, highlighting the domination with 37-yard pick-6 by cornerback Jalen Mills in the second quarter. The 49ers offense averaged a mere 3.7 yards per play, and Beathard completed less than half of his pass attempts (17 of 36) for 167 yards.
The Eagles have won this season thanks in part to being able to control both lines of scrimmage, and their defensive line looks unblockable at times. While there were some offensive line issues against San Francisco in the first game without the injured Jason Peters at left tackle (torn ACL and MCL), the Eagles withstood Wentz being sacked three times and hit on a half-dozen dropbacks without breaking too much of a sweat against the 49ers. 
At 7-1, Philadelphia remains the class of the NFL at midseason.
Remember that five-game streak of near misses for San Francisco, when Kyle Shanahan's plucky club lost by 3, 2, 3, 3 and 2 points, adding up to a margin of just 13 points overall? Well that part of the schedule is apparently over, because the 49ers have been drubbed 40-10 and 33-10 the past two weeks, by Dallas and at Philadelphia. Nothing near-miss-like about those outcomes.
But on the bright side, the 49ers at 0-8 are keeping pace with winless Cleveland (0-8) for the No. 1 pick in next year's draft. Just like last season, when the Browns (1-15) and 49ers (2-14) battled it out, one of the few things you can count on in today's NFL is failure in Cleveland and San Francisco.
Hard not to be impressed with how the Bengals aggressive defensive line really turned up the heat on Colts quarterback Jacoby Brissett when the game hung in the balance, showcasing its athleticism in Cincinnati's 24-23 win over visiting Indianapolis.
Bengals defensive end Carlos Dunlap had the signature moment with less than seven minutes remaining in the fourth quarter, jumping and tipping a Brissett pass to himself, before gathering it in for an interception and a 16-yard touchdown return for the game-winning score.
Later, when the Colts had the ball back in the final 90 seconds, Cincinnati defensive end Chris Smith hit Brissett as he was releasing the ball on fourth down, causing a game-sealing incompletion. 
The Bengals remain nominally alive in the AFC wild-card chase at 3-4, but with the loss, the last-place Colts slip to 2-6 and have less reason than ever to try and get franchise quarterback Andrew Luck and his surgically repaired right shoulder back on the field this season.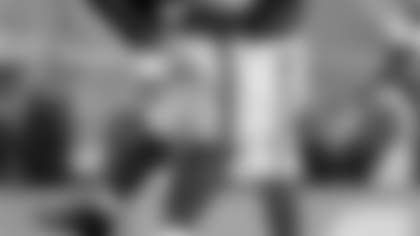 With no Aaron Rodgers to worry about any time soon, the NFC North is now Minnesota's to lose as we hit the midseason point. The Vikings are 6-2 and have won four in a row, and while they're not a top-tier Super Bowl contender with bargain-basement quarterback Case Keenum in the lineup, they've got a 1 1/2-game lead over Green Bay (4-3) plus the advantage of a head-to-head defeat of the Packers two weeks ago. If the Lions win at home against Pittsburgh Sunday night, Detroit would also trail the Vikings by 1 1/2 games. A Lions loss would push them 2 1/2 games behind first-place Minnesota. 
The Vikings struggled for a while to put away the winless Browns in London, trailing by a point at halftime, but eventually found their stride and posted a solid 33-16 win at Twickenham Stadium. Unlike last season, when the Vikings started 5-0, then promptly lost four in a row, this year is trending in the right direction. Minnesota has an opportunity to roll to the North title, but it'll take winning on the road. The Vikings have four of their next five away from home, facing NFC contenders Washington, Detroit, Atlanta and Carolina between now and Week 14.
Hue Jackson's Browns are 0-8 as their post-London bye week arrives, and halfway to a winless season was not supposed to be the way the script unfolded in Cleveland this year. Not again. The Browns started 0-14 last year then narrowly beat visiting San Diego in Week 16, and I could see another 1-15 on the way in 2017. The Browns' best shot at a victory might again be in Week 16, when they travel to Chicago, a team that has obviously been offensively challenged this season. Then again, the Bears play some pretty stout defense, so 0-16 may well be in reach in Cleveland.
The bumbling Browns are nothing if not consistent. They're the first club to post back-to-back 0-8 starts since another proven loser in Ohio — the 1993-94 Bengals of the David Shula coaching era — turned that sad trick. The question is now, with the midseason break upon them, will the Browns fire anyone on the coaching staff or in the front office in an attempt to change the dynamic of a franchise that has lost 23 of its most recent 24 games? And even if they do make a move and send someone packing, will the losing ever end?
The NFL's four London games are in the books for the season, and strong attendance figures aside, the league just can't seem to ship any competitive football   overseas. Minnesota's 33-16 win over Cleveland was closer than last week's 33-0 Rams over Cardinals rout, but still. The average score of the four games this season was 33-6, and the NFL still has not staged a game in London that pitted two teams with winning records at the time they met.
Better games have to be part of the plan if the NFL is to truly establish a beach head of support in Europe.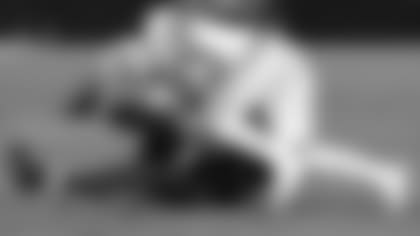 After a decent little run of entertaining games on Thursday nights, the Ravens' 40-0 demolition of visiting Miami was ugly on so many levels. First off you had Dolphins linebacker Kiko Alonso lowering the boom on a sliding Joe Flacco, knocking the Baltimore quarterback out of the game and straight into the concussion protocol.
Say what you will about Flacco's somewhat belated slide, the Alonso hit to the head is a bad look for the NFL, given all the league's efforts to limit the danger of concussions. There was a visceral quality to the hit, and that it took Flacco's helmet off and showed his dazed and woozy expression only heightened the impact of that scene. I'd be surprised if there isn't a suspension handed down to Alonso, despite him not being ejected from the game.
Secondly, Dolphins coach Adam Gase is absolutely right. Miami's 32nd-ranked offense has been a joke for most of the season, and it's a pretty damning indictment that Gase came out Friday and said his team's skill-position players haven't been putting in enough hours of preparation and study to make improvements. Can't remember too many times when a coach was that specific and direct with his criticism, but Gase clearly isn't the type to sugar coat things.
It's hard to take the Dolphins seriously as playoff contenders with that kind of issuing being identified. Miami is somehow 4-3, despite being outscored by a whopping 60 points, with 40 of those points coming courtesy of the Ravens. According to the Elias Sports Bureau, that's the biggest deficit ever by an NFL team that had a winning mark seven games into a season.
They're not only already thinking and talking Super Bowl in Philadelphia, some Eagles fans are getting pretty difficult to please when it comes to the potential for such a trip next February. I spoke with former Pennsylvania Governor and noted Eagles fan Ed Rendell last week for a story on the Super Bowl buzz that surrounds the 6-1 Eagles, and he noted some fans were even lamenting the locale of this year's big game.
"We Eagles fans, we're a little bit like the spoiled child,'' Rendell said. "We have a chance to go to the Super Bowl this year and now people are saying, 'Oh, my God, it's in Minneapolis.' Because the last time the Eagles went the Super Bowl was in Jacksonville, where it was freezing. Absolutely freezing. This time the game's indoors, but at least during the run-up to the week, you're not going to be walking in the streets in Minneapolis.
"So everybody here wants to know when are we going to get a Super Bowl in Miami or San Diego, somewhere warm like that?''
Ridiculously Cool Football Card of the Week
Fresh off that 33-0 destruction of Arizona in London, the surprising first-place Rams are taking their bye in Week 8, but that just means the Los Angeles area can devote its full attention to the Dodgers on this final weekend of the baseball season. L.A. is tied 2-2 with Houston in the World Series after that clutch 6-2 road win Saturday night in Minute Maid Park. The Rams can get to 6-2 themselves with a win next week at the last-place Giants, and keep in mind Los Angeles is 4-0 this season when it plays anywhere but at home in the Coliseum.
Here's a real throwback, an exquisite 1956 Topps card of Rams defensive back Willard "Will'' Sherman, who seems to be making some sort of play on the ball, helmet-less we might add. Sherman found the football better than any defensive player in the NFL in 1955, leading the league with 11 interceptions in the 12-game regular season era. That's no mean feat. Last season, Chargers cornerback Casey Hayward paced the league in picks with a career-best seven in 16 games, earning him his first Pro Bowl berth.
Opposing quarterbacks must have stayed away from Sherman's side of the field after his monster season of takeaways, because he intercepted just another 11 passes over the course of his final six NFL seasons. Five of those were spent with the Rams, and then he closed things out as a member of the 1961 expansion Minnesota Vikings.