Patriots offensive coordinator Charlie Weis took time out last night at the "Read Across America" program at the Community School in Cumberland, R.I. to talk about the state of the team's offseason.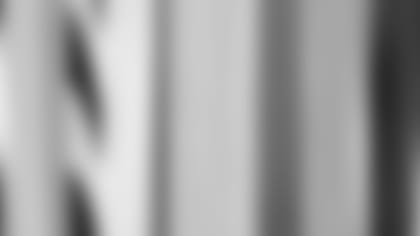 ]()
            "We've cut down from 110 hours to about 70 hours a week," Weis joked. "So we've cut down to shorter work weeks, that's all the offseason has meant to us."  

Weis went on to say that while it is easy to get caught up at this time of year on potential additions to a team through free agency and the draft, he prefers to concentrate on the players that the team currently has under contract.
"I am more concerned with the players that we already have, not the players we don't have," Weis said. "I am more concerned with fixing the things that were broken last year or tinkering with the things that need fixing, and more importantly coaching the younger guys that we already have…teaching the younger guys that we already have and to get them to play better and faster because the easiest way to improve [as a team] is to take the players that you already have and make them better."
Following that theme, Weis hopes more for an improvement from last year's young players than for an injection of new players to help the offense.
"I wish that Dan Graham and Deion Branch and David Givens and Antwoine Womack, all the guys we drafted last year, I wish that I, and all the rest of the staff, can make them better players," Weis said. "We'll let Bill [Belichick] and Scott [Pioli] worry about the new ones."
Weis, a former high school teacher and football coach, also said from the Community School classroom that much of what he does now as a football coach is similar to the kind of teaching that takes place in a classroom.
"First of all I was a teacher long before I was a coach," Weis said. "One thing I've learned in my time in football is that football is just teaching. And especially at the level that we are at now, you have to look at it from that perspective that you are teaching because most of these players today are pretty smart and you can't be a dummy if you are going try to teach them what to do. One of the easiest ways to lose a player's faith is for him to think that you don't know what you are doing. I think that sports have become a lot more intellectual than they were in the past. The old dumb jock stereotype that people used to have has come and gone because now it has become a computer age business at all levels. I think that it is really important to realize that that is what coaching is, it is just teaching."
For more of Weis' comments and video highlights from last night's events, check out today's edition of Patriots Video News right here on Patriots.com later this afternoon.
Anderson signs with Cowboys
Free agent fullback Richie Anderson signed with the Dallas Cowboys on Tuesday, according to published reports. The Patriots had shown interest in the former Jets fullback and visited with the veteran at the start of free agency late last week. Anderson visited the Cowboys on Monday while mulling over a contract offer from the Patriots. The 10-year NFL veteran played under new Cowboys head coach Bill Parcells for three seasons in New York with the Jets.
Tom Brady has a new honor to go along side such past awards as Super Bowl MVP and Pro Bowl recognition. On June 10, Brady will be one of nine new inductees to the San Mateo (Calif.) County Sports Hall of Fame. The Hall of Fame honors athletes from the County and past inductees into the 143-member group include John Madden, Charles Johnson, Lynn Swann and John Robinson. Brady starred at Serra High in San Mateo in both football and baseball, where he was Prep Football Report All-American after his senior football season. He completed 236-of-447 passes for 3,702 yards and 31 touchdowns during his high school career. Seattle Mariners manager Bob Melvin is another notable member of the June 2003 induction class.
The team announced that it had re-signed restricted free agent cornerback Ben Kelly on Tuesday. Kelly played in seven games for the Patriots last season before going on injured reserve with an ankle injury on Nov. 14. … According to Bengals.com, Marvin Lewis visited with former Patriots wide receiver Donald Hayes over the weekend. It was Lewis' first free agent visit as head coach of the Bengals. The website also indicates that the team has interest in Patriots free agent fullback Marc Edwards