Musings, observations and the occasional insight as we recap a lackluster first round of the NFL playoffs, with all four games featuring blowout margins of 13 or more points, the first time that's happened since 1995...
You would have never seen this particular opening round of the NFL playoffs coming at various points along the way. Like when the Packers were 4-6, and looked dead in the water with four losses in a row. Or when the Steelers went from 4-1 to 4-5 in a heartbeat, going their own month of Sundays without winning. In Houston, the Texans were 6-3 and rolling in mid-November. Then they dropped three in a row and slid back to .500. Seattle was a bit more consistent, but still, the Seahawks started the season 4-2-1, and ended it by alternating losses and wins over the final six weeks. No portents of greatness there.
But they all got the job done and quite comfortably this weekend, in the first matchups of the NFL's 12-team Super Bowl tournament. Some how, the closest game we witnessed was Houston's 27-14 manhandling of short-handed Oakland, and the weekend ended with Green Bay's 38-13 rout of the mistake-prone Giants, in a game that started like it was going to be a defensive, smash-mouth affair, and ended in utter humiliation for the New Yorkers.
Pedigree won this weekend. Playoff experience might be overrated in the eyes of some, but the Raiders, Lions, Dolphins and Giants all lost this weekend, and they were four of the six new playoff teams in the postseason (Atlanta and Dallas are the others). And they all lost to clubs that were repeat playoff qualifiers from 2015 (the Texans, Seahawks, Steelers and Packers). Draw your own conclusions about the role of playoff experience.
Or the home-field advantage in January. Last year, all four wild-card qualifiers won on the road in the first round of the playoffs, with Kansas City and Pittsburgh getting it done in the AFC and Seattle and Green Bay moving on in the NFC. A year later the story was completely different, with all four home teams and division winners protecting their turf this weekend: Houston, Seattle, Pittsburgh and Green Bay.
Long playoff runs by wild-card clubs are getting rare these days. Seven of the first 13 Super Bowls in this century included a wild-card team, but the most recent wild-card qualifier to even get to the conference title game was the 12-4 fifth-seeded 49ers in 2013, who lost narrowly at Seattle in the NFC Championship.
And it's also pretty telling that the NFL's final field of eight features four Super Bowl-winning coaches: New England's Bill Belichick, Pittsburgh's Mike Tomlin, Seattle's Pete Carroll and Green Bay's Mike McCarthy — all of whom have won a ring in the span of the previous eight seasons. In next weekend's divisional round, each games will feature one head coach who owns at least one ring.
Of the other four coaches whose teams are still alive, only Kansas City's Andy Reid has made the Super Bowl as a head coach. Atlanta's Dan Quinn, Houston's Bill O'Brien and Dallas's Jason Garrett are relative playoff newbies by comparison.
One more divisional round observation: The past eight seasons in the NFL (2008-2015) have seen eight different franchises win a Super Bowl, the longest such streak of parity in the 50-year Super Bowl era. But that trend has a 50-50 shot or better of ending, because the Patriots, Steelers, Seahawks and Packers all have won rings from 2008 on.
---
The Giants' boat saga of last week makes for an easy joke, but the bottom line is New York's offense has been pretty unimpressive all season long, unless Odell Beckham Jr. was doing some special with the ball in his hands. And he assuredly was not in frosty Green Bay, lending a pair of early drops (one in the end zone) to New York's laundry list of miscues.
Whatever the reason, New York's receivers had a pretty underwhelming day, and with perception becoming reality so often in our society, Beckham and Co. are going to have to live with second-guessing and criticism about their off-day adventure in Miami until they make it go away. Which can happen pretty quickly in today's 24/7 news cycle.
The Giants didn't lose because of the boat. They lost because the Packers were the superior team, and New York put on an impressive display of self-destruction.
---
Another successful Aaron Rodgers Hail Mary pass? Seriously? New York's vastly improved defense played so well for so long this season, but as soon as Packers receiver Randall Cobb inexplicably got behind every Giants defender (who compounded the problem by not jumping for the ball) in the back of the end zone, you knew New York was toast. And if that 42-yard bomb didn't finish off Ben McAdoo's sloppy team, then Bobby Rainey's brain cramp on that kickoff return in the second half sure did.
Even without Jordy Nelson (again), the Packers and Rodgers had too much quick-strike capability for the Giants. Rodgers was phenomenal in the frigid conditions, throwing for four touchdowns and 362 yards, and making it 19 touchdowns without an interceptions during Green Bay's current seven-game winning streak.
Green Bay at Dallas and Seattle at Atlanta should both be top-notch games next weekend that can't help but be intriguing. I picked the Packers to upset the Cowboys at the beginning of the postseason, but I have the Falcons winning at home against the less-than-dominant road team that is the Seahawks. So, naturally, Seattle at Dallas is a likely NFC title game matchup.
---
The Curse of the Fifth Seed strikes again.
What's that you say? You don't know that nothing good comes out of getting the No. 5 seed in the NFL playoffs? Just ask the fifth-seeded Raiders and Giants about that. This is the 27th postseason since the NFL went to the seeding system in 1990, and there have been 54 fifth seeds in that time frame.
Only one of them — the 2007 Giants — has ever made the Super Bowl, winning that game in epic upset fashion over 18-0 New England. The Raiders and this year's Giants are the latest clubs to take the fifth, and live to regret it.
---
The first round of the NFL playoffs certainly taught us this much, as if we didn't already know it: If you get your starting quarterback hurt late in the season, both he and your playoff chances are suddenly crippled.
Oakland was sitting 12-3 and in line for a potential first-round bye about five minutes ago, and the Derek Carr broke his fibula late in the Raiders' Week 16 game. That was pretty much the ballgame for Oakland's magical season.
Detroit was comfortably in first place in the NFC North and en route to its eighth win in nine games when Matthew Stafford hurt the middle finger of his throwing hand in Week 14. He played on, but the Lions ended the season on a four-game losing streak, and still haven't won a playoff game in 25 years.
Miami had Ryan Tannehill enjoying a career year and leading the Dolphins toward their first playoff berth since 2008, but he then injured his knee in a Week 14 win over Arizona, giving way to Matt Moore. Miami steadied itself with Moore in the lineup, but ultimately couldn't beat AFC heavyweights New England and Pittsburgh these past two weeks with their backup QB.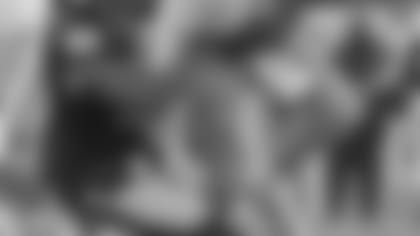 Like Oakland and Detroit, the Dolphins came into the playoffs on a heels of losing in Week 17. All three clubs seemed to peak in December and had already played their best ball of the season by the time the postseason opened. Miami dissolved beneath a litany of mistakes in Pittsburgh, coughing the ball up three times, all Moore.
Injuries at the game's most pivotal position equaled the end of Super Bowl contention in Oakland, Detroit and Miami, and brought sudden and cruel closure to the happy stories that had been unfolding this season for the Raiders, Lions and Dolphins, three teams that were new to the playoffs this year. As always in the NFL, if you have no quarterback, you have no chance.
---
Eight straight wins means you have to take Pittsburgh extremely seriously as a Super Bowl contender in the AFC, because nobody in the conference can match the Big Three production of quarterback Ben Roethlisberger, receiver Antonio Brown and running back Le'Veon Bell. Finally healthy at the same time in the postseason, the Steelers relied on their three stars in their 30-12 rout of visiting Miami on Sunday, and they all responded to varying degrees.
Brown had the early impact with two long touchdown catch-and-runs that served to knock the breath out of the Dolphins defense (50 and 62 yards), but Bell was the weapon Miami consistently had no answer for. He ran for a team playoff-record 167 yards on 29 attempts (5.8), with two touchdowns, and two catches for seven yards. 
The Steelers dismantled the Chiefs, their opponent next Sunday at Arrowhead Stadium, in Pittsburgh in Week 4, but don't let that 43-14 final score deceive you. Kansas City is 10-2 since that game, with only a pair of 19-17 home losses to Tampa Bay and Tennessee marring its record. And get ready to hear these stats all week: Chiefs coach Andy Reid is 3-0 in the divisional round when his team had a first-round bye (the 2002, 2003 and 2004 Eagles), and is 19-2 overall in his career coming off a bye.
---
The rest of the NFC playoff field could not have been excited to see Seattle rediscover its running game in the postseason, and the Seahawks defense to rise up and hold Detroit without a touchdown. That's a pretty familiar formula that has worked well for Seattle in Januarys past, and it made a triumphant comeback in CenturyLink Field. 
You'll never find…. a running back who ran harder Thomas Rawls did against Detroit (anybody see what I did there?). Rawls channeled his inner Beast Mode and did a fine Marshawn Lynch impression, giving the Seahawks the physical edge that has been missing in their running game most of the season. Rawls rolled to a playoff team-record 161 yards on 27 carries, and for one night at least, returned the mojo to Seattle that helped the franchise make back-to-back Super Bowl runs in 2013-2014.
Let's see if the Seahawks can transfer that mentality to Atlanta next week in the NFC Divisional round, knowing that the Falcons offense won't go anywhere near as meekly as the Lions' did. That game features the delicious rematch of Seattle and Atlanta's Week 6 meeting (with a controversial ending to that Seahawks home win), as well as former Seahawks defensive coordinator turned Falcons head coach Dan Quinn against his former boss, Pete Carroll.
---
Obviously we're all too quick to sum up and decide things in today's NFL (what's the name of this column again?), and Jadeveon Clowney's career is the perfect example of the penchant to be too hasty. The No. 1 overall pick in 2014 has gone from being labeled a bust to playing like he'll have one in Canton some day, and what a monster game he turned in against Oakland.
Clowney simply overwhelmed the Raiders offense at times on Saturday, and played as if his first two injury-marred seasons in the NFL never happened, and 2016 was his real rookie year. I know he'll forever be remembered for that devastating hit he laid on Michigan running back Vincent Smith in the Outback Bowl a few years back, but for me, Clowney's superb tone-setting tip-drill interception against the Raiders in the first quarter was an even more remarkable highlight of his athleticism and football savvy.
Clowney posted that interception, plus another batted pass and four quarterback pressures on Oakland's Connor Cook, and he was a constant whirlwind of impact for a Texans defense that desperately needed to erase the stench of last January's 30-0 first-round playoff loss at home to Kansas City.
---
Congrats, Brock Osweiler. You just joined an exclusive club that has only two other members: T.J. Yates and Matt Schaub. Those are the three quarterbacks to start and win a playoff game for the Texans, and at least Osweiler made the most of his second chance at the No. 1 job in Houston. He never got that opportunity in Denver last year, when he was replaced in the lineup by Peyton Manning mid-way through the Broncos' Week 17 home win against San Diego. Manning went on to make all three of Denver's playoff starts during its march to a Super Bowl win.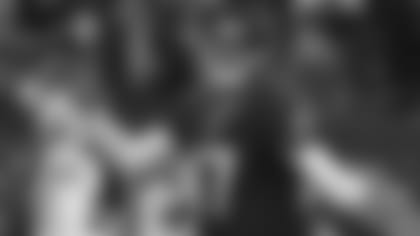 Osweiler can at least hang his hat on playing a clean, mistake-free game against Oakland, going without a turnover for only the third time in a start this season. His 14 of 25 passing for 168 yards and a touchdown wasn't a revelation, but Houston scored 27 points, tying its season high, and the bar isn't set too high on offense for the Texans.
Now the challenge increases exponentially for Houston's big money free-agent quarterback, of course, with the Texans headed to New England for Saturday's AFC divisional round game. It's worth noting that before Osweiler's first playoff win on Saturday, his biggest career moment came in a 30-24 comeback win in overtime against the visiting Patriots on Sunday Night Football in Week 12 last season.
---
Speculation that Texans head coach Bill O'Brien might want to be working elsewhere in 2017 wouldn't be a shocking development to see come to fruition. There have been murmurs that O'Brien and Houston general manager Rick Smith haven't been on the same page since for much of the past three seasons, and I could see O'Brien looking for greener pastures.
But the Texans should do everything in their power to make sure that scenario doesn't unfold, and here's why: Before O'Brien arrived in 2014, the Texans had played 196 games in their first 12 seasons of existence, going 81-115 for a .413 winning percentage. In O'Brien's tenure, Houston is 28-22 in his first 50 games, a .560 winning percentage with two division titles in three years. Not great, but nothing to let walk out the door if you can avoid it.
---
Here's why almost no one will give Houston much of a chance in Foxborough next Saturday night: The Texans' entire 15-year franchise existence has fallen within New England's dynastic era, and Houston is a dismal 1-7 all time against the Patriots, with its only win coming in Week 17 of the 2009 season, when the Texans prevailed at home 34-27 in what was a meaningless game for the playoff-bound Men of Belichick (we all remember that one, because of Wes Welker's season-ending ACL injury).
Houston has stepped foot in Gillette Stadium four times, going 0-4, by an average score of 38-12. New England has scored 40, 42 and 41 points in the first three of those wins, with Tom Brady at quarterback, and hung a 27-0 beating on the Texans in Week 3 this season, with rookie Jacoby Brissett getting the start. And please, Houston, don't try wearing your high school lettermen jackets into Gillette again. It wasn't a good look back in 2012.
---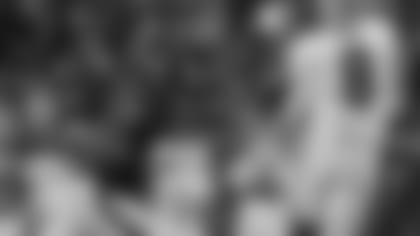 Connor Cook looked overmatched against Houston, and his inaccuracy (18 of 45, for a completion percentage of 40.0) was pretty amazing for an NFL quarterback, even one making his first career start as a rookie on the road facing the league's top-ranked defense in a playoff setting. Cook threw three interceptions, and it could have been five or six if the Texans defenders were a little more sure-handed. Speaking of drops, the Raiders receivers did Cook no favors, coming down with a case of butterfingers when Oakland needed someone to be a hero. Oakland let at least seven passes slip through its hands, with Amari Cooper, Michael Crabtree and Mychal Rivera all getting in on the bad juggling act.
---
I started the season not knowing what to think or expect of the Lions, and it finished pretty much the same way. Detroit's 26-6 loss at Seattle exposed the Lions as something of playoff frauds, and meant they closed the season with four consecutive losses to teams that made the postseason: the Giants, Cowboys, Packers and Seahawks. Detroit didn't beat a playoff team all season, and that 9-4 record they held in mid-December was something of a mirage, built as it was almost solely on quarterback Matthew Stafford's fourth-quarter comeback heroics.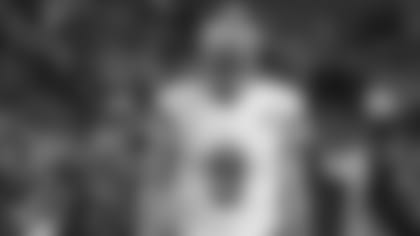 The officials did Detroit no favors in Seattle, missing an obvious facemask penalty on Paul Richardson's ridiculous one-handed touchdown catch, and later overlooking a block in the back by, of all people, Seahawks quarterback Russell Wilson. But let's be honest: Detroit didn't do nearly enough to overcome those bad breaks, and they were probably overachievers just to get this far, winning eight out of nine after a 1-3 start to the regular season. The Lions never reached the end zone against the Seahawks, crossed midfield only three times, and a collection of dropped passes and self-destructive penalties doomed their upset chances.
---
Some pretty impressive droughts continued this weekend:
— The Lions haven't won a playoff game since 1993, and haven't won on the road in the postseason since 1957. That means if you're not at least in your mid-'60s, you can't possibly remember Detroit's most recent road playoff win. The Lions have dropped a league-record nine straight in the playoffs, and 11 in a row on the road. 
— Miami hasn't won a playoff game since 2000, when they nipped the visiting Colts in overtime in the first round, in the first year of the Dave Wannstedt coaching era. Peyton Manning was Indy's third-year quarterback that day.
— And while Oakland finally returned to the playoffs, the Raiders still haven't won in the postseason since beating Tennessee in the 2002 AFC Championship game. That's the AFC's fifth longest playoff dry spell, trailing Cincinnati, Buffalo, Miami and Cleveland.
---
There's jumping offsides, and then there's what Dolphins defensive back Tony Lippett did in prematurely hurdling the center on that potential Pittsburgh field goal try in the Steelers win. Now that's a pre-snap violation of the memorable variety. Guess everyone can't possess the timing of Shea McClellin. 
Ridiculously Cool Football Card of the Week
In honor of the Oakland Raiders making it back to the playoffs for the first time in 14 years, we give you the ageless one, George Blanda, whose pro career spanned almost twice that long, a mind-boggling 26 seasons, starting in 1949. Blanda spent the final nine years of his career with Oakland as a kicker and miracle-working part-time quarterback, joining the Raiders in 1967, just as he was turning 40. Oakland went to the playoffs in eight of those nine seasons, including a Super Bowl II loss to Green Bay. But Blanda retired after the 1975 season, at the age of 48, barely missing out on Oakland's first Super Bowl title run in 1976. Houston and Oakland facing off on Saturday reminded me of Blanda, because between his seven years with the Oilers and nine with the Raiders, he spent his last 16 seasons in those two original AFL cities. Here's his 1972 Topps card, when he was a mere lad of 45. He still found a way to toss a touchdown pass that season, the 235th and penultimate one of his long career. And you thought Tom Brady was a physical marvel for playing lights out at age 39.