The 1-5 Patriots return to Gillette Stadium this weekend to take on the 4-2 Buffalo Bills, who are coming off a narrow victory over the New York Giants on Sunday Night Football. The Bills have beaten the Patriots in four straight contests and six of the last seven meetings, with New England's only win coming in December 2021 amid a wind storm that dramatically affected the game.
On Sunday New England will look to break not only that four-game losing streak to Buffalo but a three-game in-season losing streak that has them sitting alone in fourth place in the AFC East.
What can the Patriots do to get an upset win and get back on the winning track? Here are the 10 things to watch.
Force Josh Allen into Mistakes?
Allen has been a big reason why the Bills have dominated the Patriots in recent years. Since the second matchup of 2020, he's 5-1 against New England with 18 touchdowns and just one interception and two fumbles lost. Early in his career, it was the mistakes that often opened the door for teams to beat Allen and the Bills, but against the Patriots those mistakes have been few and far between and have had little impact on the game. It's hard to see this New England team, with a league-low three takeaways, being able to turn a corner and force Allen into enough mistakes to give the Patriots an advantage but they'll have to throw some new ideas at the wall and see if they can discover something that sticks.
It's clear that until the Patriots find some answers against Allen they're going to be looking up at the Bills in the standings for the foreseeable future.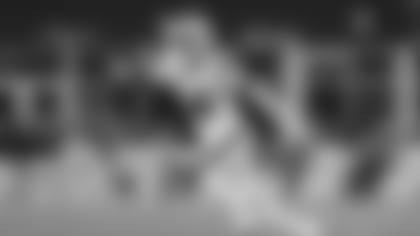 Diggs is a Problem
As much as Allen has torn up the Patriots, Stefon Diggs has played a significant role as well. Over the last four regular season matchups, Diggs has accumulated 25 catches for 332 yards and three touchdowns. Though everyone is well aware of Diggs being Allen's go-to target, the Patriots have still been unable to keep the talented duo contained and allowed them to play a huge part in Buffalo's recent string of wins.
Perhaps if the Patriots had a healthy Christian Gonzalez they'd have a new twist to throw at Diggs this time around. Unfortunately with a banged-up secondary, their options are limited. Jonathan Jones continues to fight through a knee injury that has limited him for most of the 2023 season. Jones had a rough go against the Raiders last week, allowing five catches on five targets for 117 yards and has been missing from practice this week. Last season in two games facing each other PFF credited Diggs with 7 total receptions for 119 yards and two touchdowns when facing Jones in coverage. This weekend it appears possible the Pats won't even have Jones as an option, shining a light on J.C. Jackson and potential returnee from IR Jack Jones.
The Patriots will need a good plan that is well-executed to keep Diggs from going off again. He's surpassed 100 yards receiving in five of his first six games this year and it will be a tough task to hold him below 100 this weekend.
Tight End Answers
Buffalo took tight end Dalton Kincaid in the first round this year as they've looked to add more secondary threats to their offense behind Diggs. So far in 2023, the Bills are running the third-most two-plus tight end packages in the NFL. Unfortunately, injuries have limited their effectiveness in recent weeks as both Kincaid and Dawson Knox have been battling through ailments, with Kincaid missing last week's contest against the Giants due to a concussion. Both were fully active in practice this week, pointing toward Kincaid's return.
For as much attention needs to be focused on Diggs, the talented pass-catching duo at tight end poses a potential new threat to New England's defense. The Patriots stable of safeties should offer Steve Belichick and Jerod Mayo some potential different options to deal with them.
Exploit Buffalo's Injuries With the Run
The Bills have had their own injury problems striking them particularly hard on the defensive side of the ball. Tre'Davious White, Matt Milano and DaQuan Jones have all landed on Injured Reserve, dealing significant blows to all three levels of their defense. While Buffalo's pass defense remains well-stocked, thanks to a deep and potent group of pass rushers, the losses of Milano and Jones could mean the Patriots look to make their rushing attack more of a central focus. Buffalo ranks 5th overall in average pass EPA allowed, while their rushing rank comes in at 13th. It isn't a glaring weakness, but it's something to consider.
Last week against the Raiders, the Patriots found some glimmers of hope at times with their ground game, led by Rhamondre Stevenson and Ezekiel Elliott. This could be a big week for the duo.
Von Miller Rising
Speaking of that Bills pass rush, Bill Belichick called it the best in the NFL this week and that's a major red flag for a Patriots offensive line that has been under siege this season. Last week against the Raiders Maxx Crosby was the clear number-one threat without much depth behind him and the Pats were still unable to stop him from destroying their comeback attempt. Buffalo, features an array of rushers and just welcomed back future Hall of Famer Von Miller, who was brought in specifically last year to be their defensive game closer.
But that doesn't do enough justice to their other rushers like Greg Rousseau, Leonard Floyd and A.J. Epenesa, a trio that has combined for 13 total sacks. It's not surprising that the Bills lead the league in that category with their production through six games. While Diggs and Allen are clearly the focus on offense, protecting Mac Jones against an onslaught of pass rushers is the number one defensive focus.
"[They] lead the lead in turnovers, best pass rush in the league, probably most disruptive defensive lineman in the league – or certainly one of them, we haven't seen them all, but put Oliver up there," said Belichick this week. "It's not just him, it's [Greg] Rousseau, [A.J.] Epenesa, [Leonard] Floyd, they've got a whole bunch of them."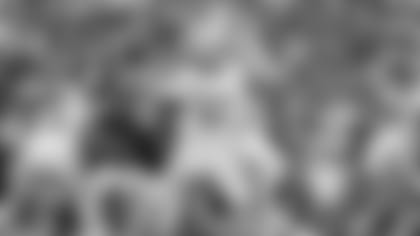 Go Get Josh
The Patriots own pass rush has dropped off significantly since Matthew Judon went down, picking up just two sacks total against the Saints and Raiders. Those are frightening numbers going against Josh Allen, especially if the Patriots have any hope of forcing him into any game-changing mistakes, often the only way to beat the Bills. With Keion White entering concussion protocol this week and putting his status in doubt, the hits just keep on coming for any potential pass rush sparks.
Anfernee Jennings has been a bright spot against the run, but has yet to demonstrate significant pass rush juice, he had just 1.5 sacks last year in limited action, the only sack-and-a-half of his four-year career. Josh Uche has just 2.5 sacks and has registered just a single tackle as his only statistic in the last two contests. However, Christian Barmore has been returning to form in recent weeks and stands alone as the team's most naturally talented player who can get after the quarterback consistently.
Perhaps the answer might come from a more unlikely place, as Jahlani Tavai is quietly putting together the best season of his career. Tavai saw increased edge snaps last week after White left the game and could be forced to make a more long-term move to the edge after spending most of his time as an "adjuster" who can shift between off-the-ball and along the line of scrimmage. Linebacker Ja'Whaun Bentley has also seen his pass-rushing role rise a bit as the team searches for ways to generate pressure. It's of critical importance this week that the defense gets Allen off the spot and forces him into hard decisions late in the down.
The Patriots have blitzed at the sixth-highest rate in the NFL and Josh Allen has a 123.1 passer rating against the blitz, second-best in the NFL.
Watch Out for Buffalo's Ballhawks
Buffalo is second in the NFL with eight interceptions, as veteran safeties Micah Hyde and Jordan Poyer continue to be a major problem, even with White going to IR. Milano and White accounted for three of the team's eight picks, as their presence in pass defense will also be missed, but it's the experience on the back end that has helped ease the shock of attrition. First-year starter Terrel Bernard has been an effective replacement for linebacker Tremaine Edmunds. Bernard has two interceptions and two sacks, picking up the playmaking slack left by Edmunds' free agency departure to Chicago.
Mac Jones has just one game without an interception this season and has thrown five in the last three games. It's hard to see a route to victory that includes continued giveaways by the Patriots. They'll have to take special care to avoid all of Buffalo's ballhawks.
Matching Up Against Sub Runners
James Cook has taken significant steps forward in his third season with the team and is averaging 4.8 yards per attempt as a perfect complement to their vaunted passing attack. Veteran Latavius Murray has been a nice addition as well, with a healthy 4.1 yards per attempt and two touchdowns. Former Patriot Damien Harris has been a contributor as well but suffered a neck injury last week and is unlikely to see any action against his former team.
New England's run defense comes in at 8th in EPA and when it comes to straight-up early-down runs, the Pats have been effective with their veteran offensive line. However, Buffalo poses a different kind of problem as they look to get defenses in their lighter sub-packages and then attack them on the ground. New England will need continued progression from Barmore, whose run defense had him rated fourth against the Raiders according to PFF.
More Malik?
Last weekend the Patriots promoted Malik Cunningham to the active roster and inserted him as the backup quarterback for the game, but the undrafted rookie saw just six total snaps, including two at quarterback. Bill O'Brien hinted this week that Cunningham's role would continue to evolve at multiple spots as they look to find an offensive spark. It's hard to trumpet Cunningham's six snaps as a sign of greatness to come, but it's clear the coaching staff likes what they're seeing from the prolific Louisville product and for a team short on depth right now, that's an intriguing sign.
"You could see him at different spots throughout the offense, obviously other than offensive line," said O'Brien. "He can play a lot of different places. So it'll be week to week based on the game plan. And we're pretty early in this week. So I would say I don't think we have any idea where that would be this week."
Similarly, Tyquan Thornton made his return last week as well, while Demario Douglas was cleared to return to practice. The trio of Cunningham, Thornton and Douglas offers some intriguing potential with speed and quickness that the offense badly needs an injection of. If the offense can get all three on the field at once they might find something to build off of.
Get a Good Start
There were some silver linings from the loss in Vegas, but they were mostly buried in the sloppy start and ending to the game. Until the Pats can stop beating themselves with mistakes at critical points, they're not going to break their losing streak. But improved rushing and run stopping, a glimpse of some almost-explosive plays and a red zone defense that stepped up to keep the game close are a few elements that showed positive growth.
Having lost three straight overall right now and four straight to Buffalo, there's nothing really to hold back for. The Bills are heavy favorites at Gillette Stadium, but have shown some inconsistency this season, most evident with their last-minute win over the struggling Giants last Sunday night and an opening night turnover-fest against the Jets in Week 1. Perhaps that can give the Patriots a small reason for optimism, however unlikely it might be that Buffalo takes a division rival lightly on the road for the second time this season.
With three games scoring less than 20 points and three games scoring more than 37, this year's Bills team seems a little Jekyll and Hyde. Can the Patriots get the Jekyll version for once? A good start could help make it happen.
DISCLAIMER: The views and thoughts expressed in this article are those of the writer and don't necessarily reflect those of the organization. Read Full Disclaimer