The new NFL year begins Wednesday, March 18, and with it, the advent of 2020's free agent marketplace. Leading up to that first day, we'll examine the landscape from a Patriots perspective, continuing with tight ends.
OTHER NOTABLE NFL FREE AGENTS
Charles Clay (Arizona Cardinals), Vernon Davis (Washington Redskins), Eric Ebron (Indianapolis Colts), Tyler Eifert (Cincinnati Bengals), Hunter Henry (Los Angeles Chargers), Austin Hooper (Atlanta Falcons), Marcedes Lewis (Green Bay Packers), Jason Witten (Dallas Cowboys)
Ebron, Eifert, Henry, Hooper, Richard Rodgers (Philadelphia Eagles)
Lots of high-profile names on the market this year, though most of them are in the twilight of their careers, including Watson. If New England wants to upgrade the tight end position, it will have to target one of the younger commodities, like Ebron, Henry, or Hooper.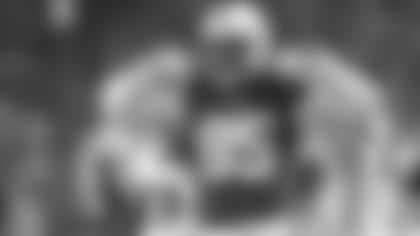 Eifert, meanwhile, would bring a solid set of skills, but a history of injuries with him. That, of course, hasn't stopped the Patriots from signing players in similar situations in the past. Which also makes Rodgers, a hometown player of sorts (high school ball at St. John's Prep in Shrewsbury, Mass.), a potential sleeper candidate.